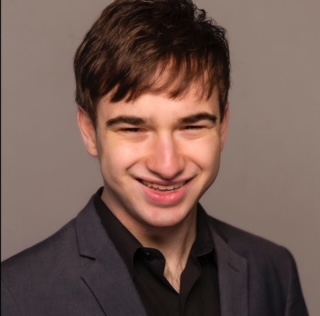 Ben Levin is The Author of The Week
I had the pleasure to interview the talented author Ben Levin on the Relatable Voice Podcast. Ben is an inspiration to us all!
Hello Ben, please tell us about yourself.
My name is Ben Levin. I am an eighteen-year-old autistic writer. Those are the things that you already know. What you might not know about me is I love reading sports novels, and I have two wonderful parents and a brother who is an amazing friend and a talented actor. I also have two schnauzers. I enjoy going on walks and watching documentaries. I feel really happy whenever I'm in nature or when I see a friend. I listen to a lot of Beatles songs, and I also really like the song "Let Me Shine" by Prior's Court. It is the perfect anthem for people with autism. I can be self-conscious and insecure at times, but I'm working on it. My favorite food is French fries.
 What do you like to do in your spare time?
I like to write (obviously!) and listen to music, read, and go on long walks. Although I don't do it as often as I wish, I also enjoy exercising. I also love spending time with others. I also spend way too much time doing unproductive things such as browsing the internet and watching the same shows over and over, which I do wish I knew how to do less of.
 Can you tell us a little bit about your journey?
I was not easy as a kid, and I probably still am not today J. I struggled to be around others when I was little; I didn't know how I guess. However, that changed when my parents started homeschooling me with a program where the goal was to inspire me to want to connect with others. The program worked; however, it was both a blessing and a curse. Somehow, my family and I misinterpreted that the goal of the program was to remove my autism, and when we were done with it, we thought I was no longer autistic. I spent years being confused by that and feeling like the fact I'd once been autistic made me a lesser being.
After I switched schools and had an argument with someone about whether or not you can recover from autism, I decided to keep my story a secret because I knew most people didn't believe you can recover from autism. It felt like freedom to have almost everyone at school not know my history.
But last year during the pandemic, I realized my secret was holding me back. Then this past February, a conversation with a close relative helped me finally accept that while the program lowered my needs and made me better at being with others, it did not remove my autism. Moreover, I realized at that time that autism was something I should be proud of. Nothing felt more like freedom then posting my story.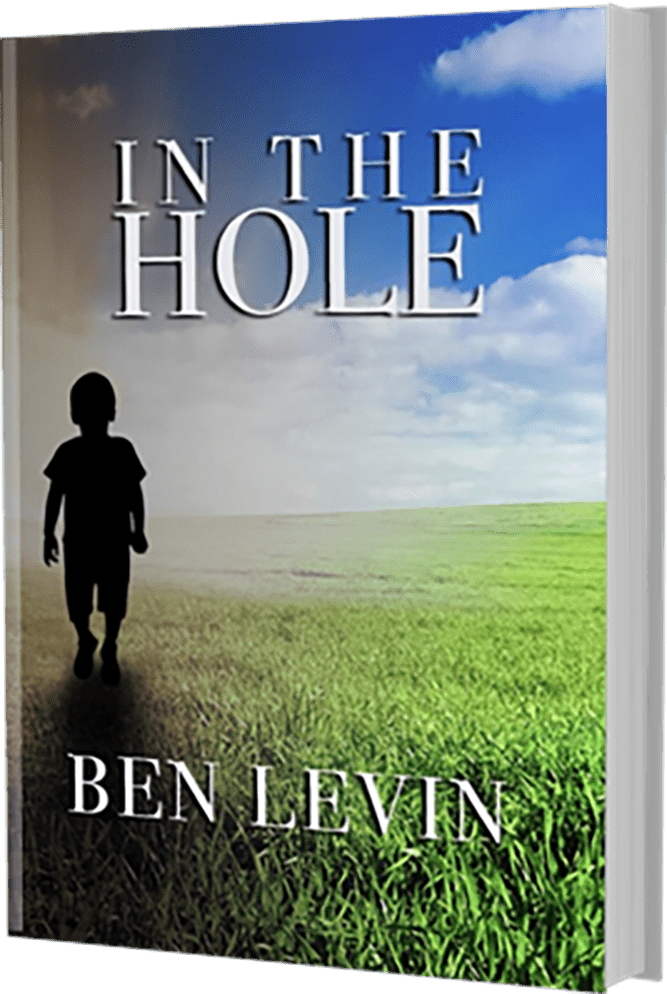 If you had to describe yourself in three words, what would they be?
Creative, autistic, decent.
 What inspires you?
I tell people that my inspiration comes from three things: books, movies, and life. In fact, I love collecting the books that have inspired specific stories of mine, which I keep on a shelf I call my "inspiration shelf".
I also sometimes write as a way to cope with trauma. For example, I wrote a story called Reformed to get past some pretty terrible things I did when I was little. Hardworking Hopeful was inspired by the Muppet version of A Christmas Carol. The happy ending made me envision a boy who even though he was struggling, never lost hope. I sometimes need to exercise or go online or listen to music in order to get motivation, but I'm working on that. I love getting inspired and coming up with ideas.
 How did you get into writing?
I love telling this story! I always loved making up stories, at least for as long as I can remember. When I was ten, I made up a Harry Potter rewrite called Gabriel Garnet which my mom kept accidentally referring to as a "book" which made me decide to turn it into a book. I spent the next year writing it and by the time I was done with 4th grade, I knew I loved writing and that I wanted to spend my life doing it.
 Can you tell us what inspired your book and what is the story behind it?
In the Hole was inspired by a class at religious school where my rabbi showed my class a video about children who were facing homelessness. Seeing these children struggling made me want to help raise awareness about homelessness and help fight against it. And what better way than with the craft I love? I envisioned David, my main character, and facts about him slowly began to come to my mind. I then decided I needed to write down his story. There wasn't much more of a story behind In the Hole.
When I first wrote In the Hole, I'd never met someone who was homeless before, and I'd only read one book about someone who was homeless, Almost Home by Joan Bauer. Most of the aspects of In the Hole came from people I knew and what I knew about homelessness. I ended up having to do a lot of fact checking after I was done, and I'm very glad I was also able to interview people who work with the homeless community as well as a couple of inspiring women who had both faced homelessness themselves.
• Are you working on anything at the present you would like to share?
I am currently working on several different things: a historical fiction about World War II, a musical, a book about the Wright Brothers, a series about a literature and creative writing club, and a book about my school soccer team. I am also releasing Nelly's Friends series, the first five books of the series are out now. I like keeping busy by having several different stories at once.
What are your goals and aspirations? 
I have four goals in terms of my writing:
1. Bring others the happiness I experienced through reading when I was younger.
2. Raise awareness for causes that are important to me, such as homelessness
3. Help inspire others to believe that dreams really do come true and to follow their dreams
4. To be an example of how autism is not a setback, but a gift, and how we are every bit as capable as non-autistic people at following our dreams and living full and complete lives.
 Where can our listeners connect with you online?
They can go on my website BenLevinAuthor.com, or they can follow me on my Instagram @BenLevinAuthor.