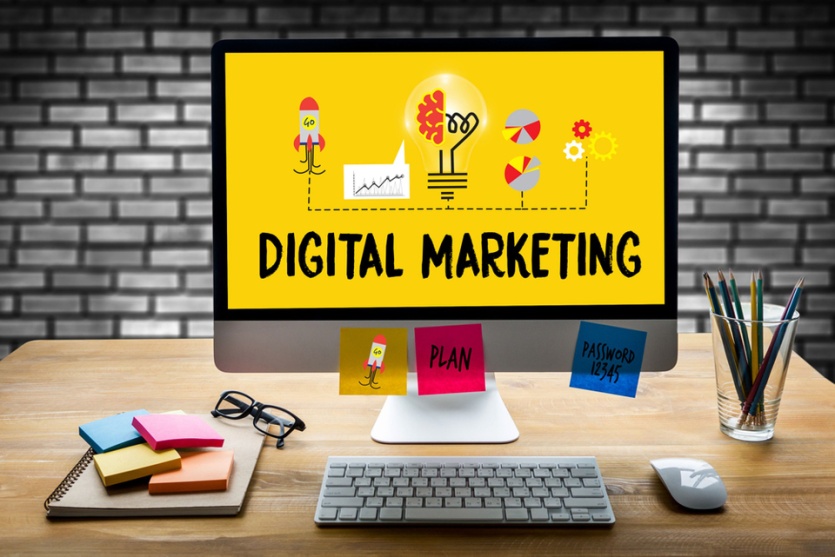 Why should you consider a career in digital marketing?
Why Should You Consider A Career In Digital Marketing?
Table of Contents
Introduction
What is a digital marketing
Digital marketing demand
Scope of digital marketing
Qualification & training for digital marketing.
How you can make money through digital marketing
Conclusion.
Have you ever thought about why some websites rank 1st on Google and some are at the bottom of the page?
I'm sure you must have seen and clicked an ad while surfing on the internet and wondered how it's made.
& lastly, As many of us do! you also have been interacting with the content you liked on social media in your day-to-day routine.
Let me tell you these all the above activities are done and created by digital marketing professionals or come under the scope of digital marketing. Digital marketing is an exciting and constantly growing field that offers a ton of opportunities. But before going further we need to understand what is meant by digital marketing.
What is a digital marketing
Digital marketing is a process or technique to grow a business by promoting its product and services through digital channels like social media, google or Facebook ads, SEO(search engine optimization), etc. In simple words, it's an art to help a business grow on the internet.
Digital marketing demand
In 2021, it was estimated that global spending on digital advertising(refers to marketing through online channels, such as websites, streaming content, and more) would total 521.02 billion US dollars. The source predicted that by 2026, spending will amount to $876 billion.
Digital Marketing specialists are in high demand right now. According to a ManpowerGroup poll, the global shortage of skilled labor has surpassed 75%. Technology, sales, and, guess what… marketing is among the most in-demand fields.
It does not end there. According to LinkedIn data, there has been a 47% growth in demand for technical skills in advertising over the last five years. In terms of creative abilities, there was a 25% growth from 2015 to last year.
In other words, firms and brands are hunting for marketing expertise, and a professional who is best prepared for the profession's increasing tide will stand out.
The LinkedIn poll revealed that there was a 117% growth in the number of remote job listings for marketing roles. When we add "remote work" to the preferences on LinkedIn, the opportunities become even more appealing.
According to LinkedIn, there is more demand for marketers than ever before, and new job postings are gravitating toward remote employment.
A LinkedIn study on marketing positions examines important recruiting patterns and insights from the previous six months. According to the research, the demand for marketers increased dramatically during the pandemic. Companies acknowledge the need to adapt their strategy to reach clients and are seeking marketing professionals' aid.
Scope of digital marketing
Do you know? As of April 2022, there were more than 5 billion internet users worldwide, which is 63.1 percent of the global population. Of this total, 4.7 billion, or 59 percent of the world's population were social media users. As per a study, Every second there are 2.3 million searches performed on Google and 8.5 billion searches per day (Internet live stats,2022).
It's no surprise that Google is the most popular website. To put it into perspective, Google has visited 89.3 billion times in the last month alone (Similarweb, 2022).
The reason behind telling you these stats is simple! Everybody wants to do their businesses where there is more number & quality of the potential customers reside. As the world increasingly moves toward digitalization, more and more businesses are looking for talented digital marketers to help them reach their specific customers.
In today's era, you can't sustain your business by using the same old traditional methods of creating brand awareness and promoting your business. Going digital, being creative, and searching for unique & effective ways to promote your business is the way to grow businesses efficiently in today's world & digital marketers play a major role in deciding, creating, and implementing strategies to help businesses grow.
There are many various ways to interact with clients and increase brand awareness today given the broad breadth of digital marketing. Here are a few well-liked strategies for internet marketing:
Search Engine Optimization (SEO): it's the process of increasing the number and quality of visitors to a website by improving its ranking in the google algorithmic search engine result page.
Social Media Marketing: This is a type of online advertising that makes use of social media apps for marketing. These social media platforms allow businesses to interact with their customers to establish a community of followers to share and interact with the material, boost revenues and bring traffic to a website.
Email Marketing: this is a technique for marketing that can inform the people on your email list about new goods, special offers, and other services. Educating your audience about the benefits of your brand or maintaining their interest in between transactions can also be a more subtle way to market.
Pay-Per-Click (PPC): Pay-per-click, or PPC, is a form of online advertising in which the advertiser is charged a fee each time one of their adverts is clicked. In essence, you are paying for targeted online traffic (or landing page or app).
Content Marketing: It is a marketing strategy used to provide value-adding content by creating and sharing relevant articles, videos, podcasts, etc.
Affiliate Marketing: It is a marketing strategy in which Affiliates are paid a commission for each visit, sign-up, or sale they bring in for a merchant under this marketing agreement. With this agreement, companies can outsource a portion of the sales process.
Google Analytics: Google Analytics lets you measure your advertising ROI as well as track your Flash, video, and social networking sites and applications.
In-App Marketing: Any advertisement or marketing campaign intended to be seen by your customers when they are inside your app and utilizing it. Businesses can employ real-time and personalized communications through in-app marketing to engage customers, keep them, and upsell them on new items.
Qualification & training for digital marketing.
While there is a specific path to becoming a digital marketer or obtaining your first job in the area, most companies will want to see that you've proven your skills by passing a professional digital marketing course.
By doing this, you'll not only gain the foundational abilities, and self-assurance you need to start a fulfilling career in digital marketing and be useful at work, but you'll also develop a practical understanding of the fundamental ideas or subject areas that make up the vast majority of digital marketing jobs.
There are various ways through which you can learn the fundamentals of digital marketing.
Internet: There is a lot of free content available regarding digital marketing, especially on youtube and there are different websites also available from where you can learn digital marketing.
Paid online courses: Nowadays You will find various paid online courses in digital marketing. You can choose according to the basis of your need, affordability, and the content they provide.
Offline digital marketing institute: it's a good way to learn digital marketing because they have the experience and the professionalism in teaching digital marketing concepts and some digital marketing institutes even provide placement and certification too.
Getting a bachelor's degree or a Mba: Going for a bachelor's degree in marketing and advertising will probably be the best way to learn digital marketing. There you will get the proper and in-depth knowledge of digital marketing concepts from experienced faculties and there are several prestigious universities around the world providing degrees in marketing and advertising.
How you can make money through digital marketing
A lot of students and professionals are coming into digital marketing after seeing how much money others are making in this field through the internet or social media but the sad reality is that only a few of them stick around after some time.
Whichever digital marketing field you decide you have to do specialization in that field. You need to gain in-depth knowledge of that particular field because then only you can earn your audience base over a while. Nowadays people and businesses are looking for a specialist for their needs.
One of the things that you should know about digital marketing is that content is king. Concentrate on creating creative and value-adding content through which you can create your loyal customer base.
You need to understand how you can implement your expertise to grow or build a business. You have to create your portfolio and audience base for your brand and be both patient and consistent to become a big player in the digital marketing world.
There are a few ways through which you can earn money through digital marketing for example freelancing, job perspective, and setting up a digital marketing agency. We will talk about each one in brief one by one.
Freelancer in digital marketing
you can work for clients on a freelance basis in any field of digital marketing. Freelancers in digital marketing typically work from home and assist businesses with a variety of activities linked to digital marketing. Due to the increasing need for digital marketing work, freelancing in this field is a fantastic career choice.
According to reports the average annual salary for independent digital marketers in the USA is $65,813, or $31.64 per hour. Most experienced workers earn up to $109,200 per year, while entry-level roles start at $48,750 annually.
As a freelancer in digital marketing, you can be your employer, establish your working hours and restrictions, and simultaneously complete worthwhile work.
There are many popular and established websites(Upwork, fiverr, tople, etc.) where you find work related to digital marketing as a freelancer.
If you ever change your mind about being a freelancer in the digital marketing field you can use your experience and skill to start your own online or offline business or you can grab a high-paying full-time job as a digital marketing manager.
Job perspective
If you want to do digital marketing as a full-time job then the opportunity is huge and it's growing day by day. At present time, there is a big demand for digital marketers but a limited supply. There are approx 170k jobs available for digital marketing professionals in the united states on LinkedIn,25k jobs available on indeed, and 20k jobs available for digital marketing on naukri.com in India alone.
While there are many different types of careers in digital marketing, the demand for a few specific profiles, such as those of technical and analytics-trained individuals, will constantly outstrip the talent pool.
There are various kinds of jobs available in digital marketing few of them are digital marketing executive, social media specialist, graphic designer, copywriter, SEO specialist, e-commerce manager, Inbound marketing manager, etc. let's talk about your role as a digital marketing professional, so you will get an idea of they do as a digital marketing professional.
Executive in Digital Marketing
You are most likely to begin your career as a digital marketing executive (or maybe an SEO executive, Social Media Marketing Executive, or Search Engine Marketing executive)You will most likely collaborate with a team lead or manager to complete a variety of duties such as research, content development, testing, and so on.
Specialist in Digital Marketing: After gaining sufficient (i.e. 2+ years) experience in a specific subject, such as SEO or SEM, you will be promoted to a specialized role, such as SEO Expert, SEM Expert, Community Lead, or Content Marketing Expert.

While you will report to your manager in this job, you will make many decisions on your own.
Manager of Digital Marketing or Team Leader: You will be working as a Manager or Team Leader with 2-4 years of experience, such as SEO(Search engine optimization) Manager or SEM(Search engine marketing) Team Lead. In this job, you will manage a team and contribute directly to the organization's strategic and tactical initiatives.
Strategist/Analyst in Digital Marketing: Strategic & Analytics roles are in high demand in firms or agencies that place a strong emphasis on factors such as SEO, SEM, and Social Media Marketing.
While team leaders and managers will continue to lead their particular teams, these profiles will guide them more like consultants to increase overall effectiveness.
An analyst may also contribute to teams from multiple departments.
Digital Marketing Director: A Digital Marketing Head, as the title suggests, is the most senior-level position in this field. In firms with integrated marketing efforts, the Digital Marketing Head will report to the Head of Marketing or CMO(Chief marketing officer), who is in charge of the entire marketing function.
Setting up a digital marketing agency:

After mastering your digital marketing skills either you can work in a digital marketing agency or you can start your own business as a digital marketing consultant and set up your digital marketing agency.

A digital marketing agency assists its clients by providing a variety of digital marketing services such as SEO, SEM, and social media marketing, among others.
There is an excellent opportunity to launch your digital marketing firm. If you wish to start a digital marketing agency, follow these steps:
Choose Your Strategy
Take your business online.
Build your social media presence.
Concentrate on Developing Your Brand.
Create your strong core team
Register your business
Stay up-to-date and relevant regarding current trends and digital marketing updates.
Conclusion
So, yes absolutely you can consider a career in digital marketing because it is a never dying, high-demand, and versatile field where there is something for everybody. I can guarantee if you can show your creativity, skill, and expertise in the right way to the digital world, you can make a really good life for yourself. So finally I'm gonna leave you with one of my favorite quotes
"The best marketing doesn't feel like marketing."
– Tom Fishburne