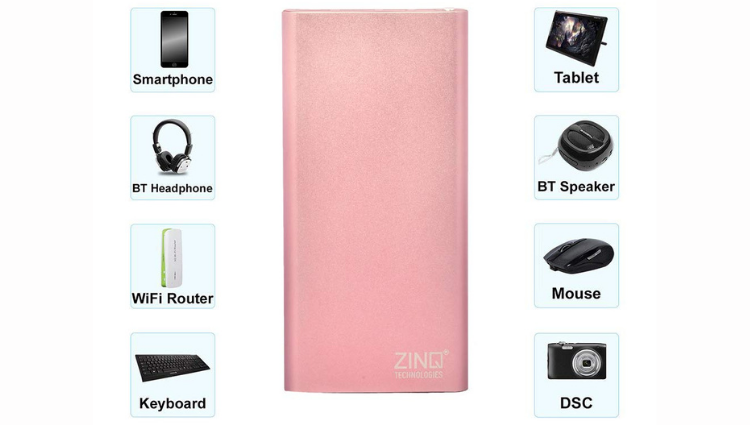 Valentine's Day is around, and still confused about what to gift your loved one?
After the long texting sessions with your loved ones, it can be a pain when your phone dies on you. And it can be worrisome if your significant other is on the go and their phone switches off. This Valentine's gift to avoid that situation would be a power bank which will help you stay connected or be a part of your beau forever. It is time to shift gears from those big heavy power banks and present some slim ones.
Zinq Technologies Power Bank seems to be the gadget of choice for your loved one. It is a must-have item in our daily life, especially to enjoy uninterrupted conversations and connectivity with your partner. Especially its rose gold color makes it a perfect looking gift this valentine season.
Zinq Technologies Z10KPMQ 10000mAh Fast-Charge Power Bank is a slim power bank that you can slip into your pocket or can easily fit into a purse/bag if you're always on the go or in times of need. It saves you the hassle of trying to find power outlets everywhere you go, and also serves as a savior when your phone's battery is about to die and you need to make an important call. It has the perfect size and capacity for a regular power bank of today. It has dual USB outputs with c type charging input and compatible with 5V/2A, 9V/ 2A and 12V/1.5A charging. And its 10,000mAh capacity is enough to charge an iPhone more than three times over.
Zinq power bank intelligently adjusts power output up to 18W to deliver fast & efficient charging for each connected device and it's lithium polymer battery makes it more durable and optimizes charging efficiency makes sure that you never face a dead phone again.