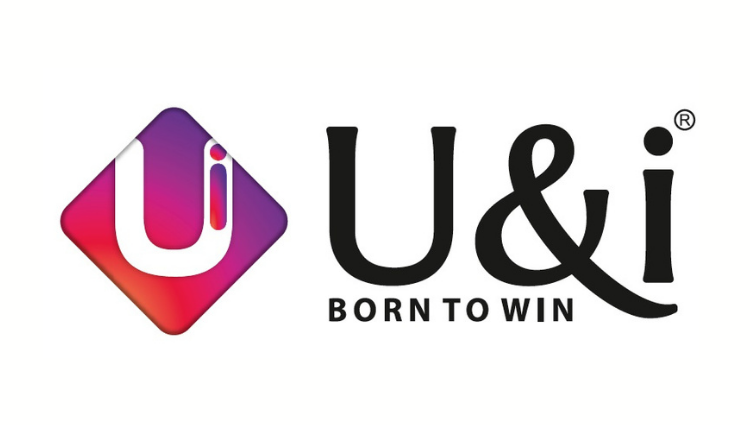 U&i reveals its new logo reflecting the company's business mantra
New Delhi, February 10, 2021: U&i, India's leading Gadget Accessory and Consumer Electronics brand that specializes in Bluetooth Speakers and Headphones, Chargers, Cables, and many other nifty gadgets have revealed a new logo. The new logo reflects a more modern look and captures the company's mission to deliver excellent quality, performance, and service support across the products they have.
The new logo is more refined and modern as compared to the old one. The new logo uses the tagline "Born to Win" and the new slogan also epitomizes the mantra of "India Ki Brand, India Ke Liye".
Unveiling the new logo, Paresh Vij, Founder and Director, U&i said, "We are proud to announce the launch of the new Brand Logo as part of the ongoing evolution of our Brand. Our business has grown and evolved over the years, and we felt it is time for a change. We have refreshed our logo to reflect who we are today and to symbolise our future."
"After careful consideration, we chose a new logo that reflects a more modern look and captures our mission to deliver excellent quality, performance, and service support across the products we provide. With a clear strategic approach, we are also glad to proclaim the business mantra "Born to win", in order to create a distinct picture of our vision and mission", added Vij.
In a recent development, U&i roped in Bollywood Superstar John Abraham as its new brand ambassador. With the new alliance in place, both the brand and John Abraham are looking forward to creating a buzz in the market with technology and style. As part of this new association, John Abraham will be appearing in a series of campaigns for the brand's comprehensive range of Mobile Batteries. With its latest alliance, U&i is aiming to widen its foothold as a trustworthy and reliable brand in the market.
About U&i:
Established in the year 2015, U&i is India's most progressive Gadget Accessory & Consumer Electronics brand. At U&i, we offer our users the latest range of mobile accessories and gadgets at a compelling price. Our users can have an array of products from the latest and unique flagship of U&i gadgets. Our products are a perfect blend of innovative technology, unique design, and competitive price. We are committed to serving with the best in quality and innovative products and our key focus is on using creative designs, high-quality reliable components with sleek exteriors.
U&i team is a pool of experienced and talented workforce and having decades of experience in lifestyle products, designing, and e-Commerce technologies. The team spares no resources to bring out unique products at an inexpensive cost price.
Endorsed by Bollywood brigade to the commoners, we are a one-stop-shop for branded and unique products.
For more information, kindly visit; https://uandiworld.com/