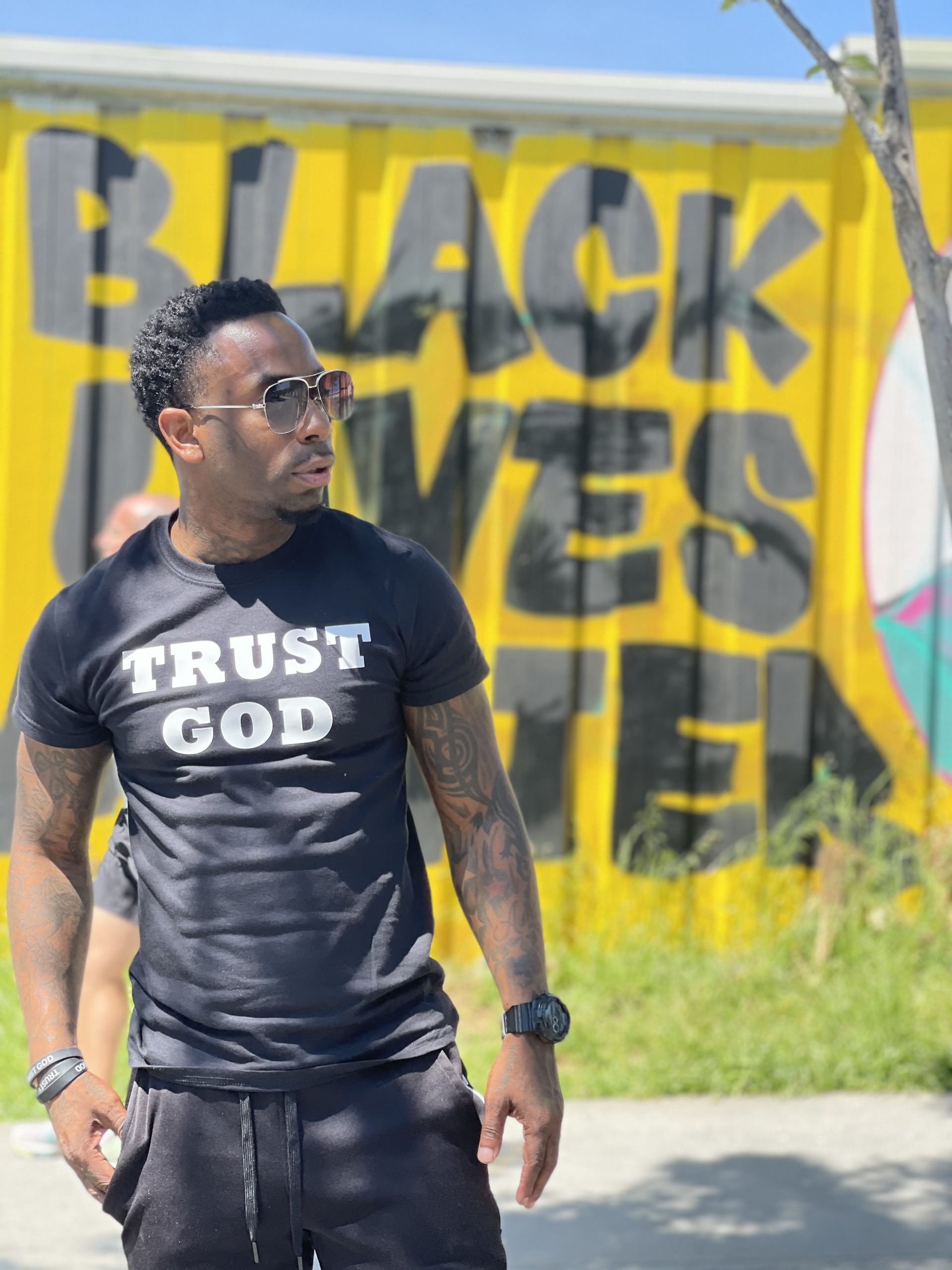 Stephen L Robinson talks about ministering to people through Clothing & Relationships
Stephen L Robinson is not new to relationship advising, but he is new to the Fashion scene. Stephen started the Trust God Wear brand with the backing of God 8 months ago. Since then, he has been ministering to people through clothing. His shirts are conversation starters some of his shirts state, Trust God, Obey God, and Believe God. 
People stop when they see the words Trust God on a shirt. They say I love that T-shirt; where did you get that shirt from, or they say yes, that's the ONLY WAY. Stephen said he wants his shirts to be conversation starters. He mentions that so many people in the world talk about God but don't have a relationship with him. "Having a relationship with God is extremely important," Stephen said, "but people don't know that the only way to God the Father is through Jesus Christ." He backs that up by pointing out the scripture John 14:6. Stephen loves the fact that he can now minister to people and encourage them to seek God by a simple but profound message Trust God.
Trust God Wear has a new collaboration shirt coming out; be on the lookout for that.
Connect with Stephen 
Trust God Wear on Instagram @trustgodwear 
Stephen L Robinson on Instagram @stephenlrobinson
Trust God Wear Website www.trustgodwear.com