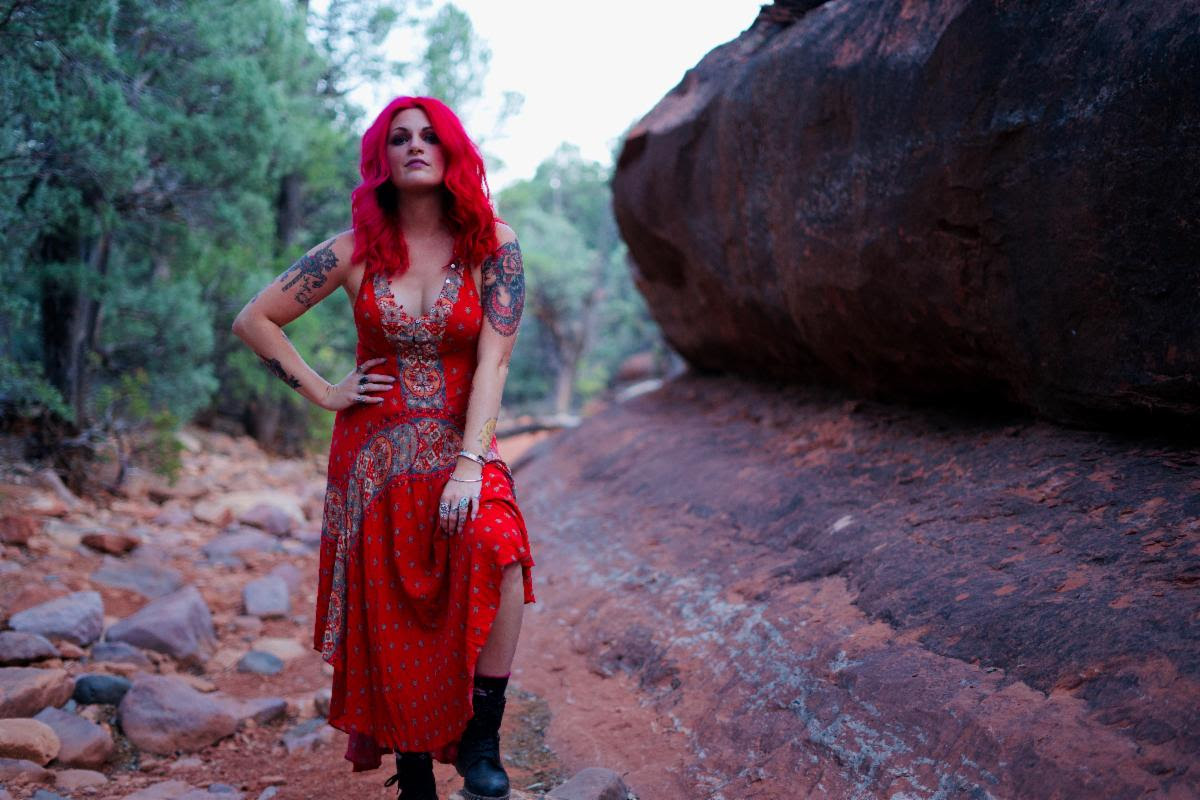 Rising Artist Tera Lynne Fister Joins Forces with Other Fellow Artists for New Soulful Release If We Make It Through December
NASHVILLE, TENN. – Rising country artist Tera Lynne Fister has teamed up with fellow Nashville artists Kennedy Fitzsimmons and Cassandra Sotos to showcase their love for the classics with their rendition of If We Make It Through December. This holiday song is now available on all digital streaming platforms, including Spotify, Apple Music, and more.

"I met these fellow artists Kennedy and Cassandra after moving to Nashville, and we've been friends since then," says Tera. "So, when we decided to record this song, we were all so excited. We had so much fun in the studio and I can't wait for all of our fans to hear this one." 
Made famous by country legend Merle Haggard in 1973, this somber, atypical Christmas song is fitting for the unprecedented year we have had. With everything 2020 has hit us with, most just want to get through the year to hopefully get a fresh start. "We were trying to figure out what song to choose for this holiday release, and we figured this song would be perfect because it describes how most of us are feeling right now or what people are going through whether it be unemployment, loneliness or economic hardship," says Tera. "Even though the song was originally released over 40 years ago, it still rings true for us today."

For more information on Tera Lynne Fister, visit her website and follow along with her on Facebook, Instagram, and Twitter.
About Tera Lynne Fister: After quickly gaining momentum with her debut release Hell Raiser, followed by SCARS and her current powerful, poignant and moving single, I Understand (I Will Never Understand), this tatted artist is well on her way to showcasing her "psychedelic honky-tonk sass," style. With her bright pink hair bouncing around on stage, her sassy banter, distressed yet powerful vocals and edgy guitar licks, she describes her sound as "sassy, honest, raw and healing."
With a family line of musical talent and exposure to a wide variety of genres since childhood, Tera Lynne Fister is now making her music her way in the heart of Music City. Always one to collaborate, the St. Louis native lent her talents as rhythm guitarist and background vocalist for Kelsey Hickman, opening for acts like Alabama, Jo Dee Messina and Neal McCoy. She can also be seen singing BGVs on tapings of "Real Country," a singing competition that aired on the USA Network, which featured judges Shania Twain, Travis Tritt, and Jake Owen. That same year, she did a one-week stint in Switzerland playing the Loschwasserbecken Baden (LWB).
Endorsed by Cole Clark guitars and a seasoned Nashville performer for over eight has reiterated the importance of growth, community, and perseverance. Tera Lynne's creative input and gifts of empathy and compassion are just the right combinations for communicating with audiences on all levels, creating a sense of nostalgia and oneness