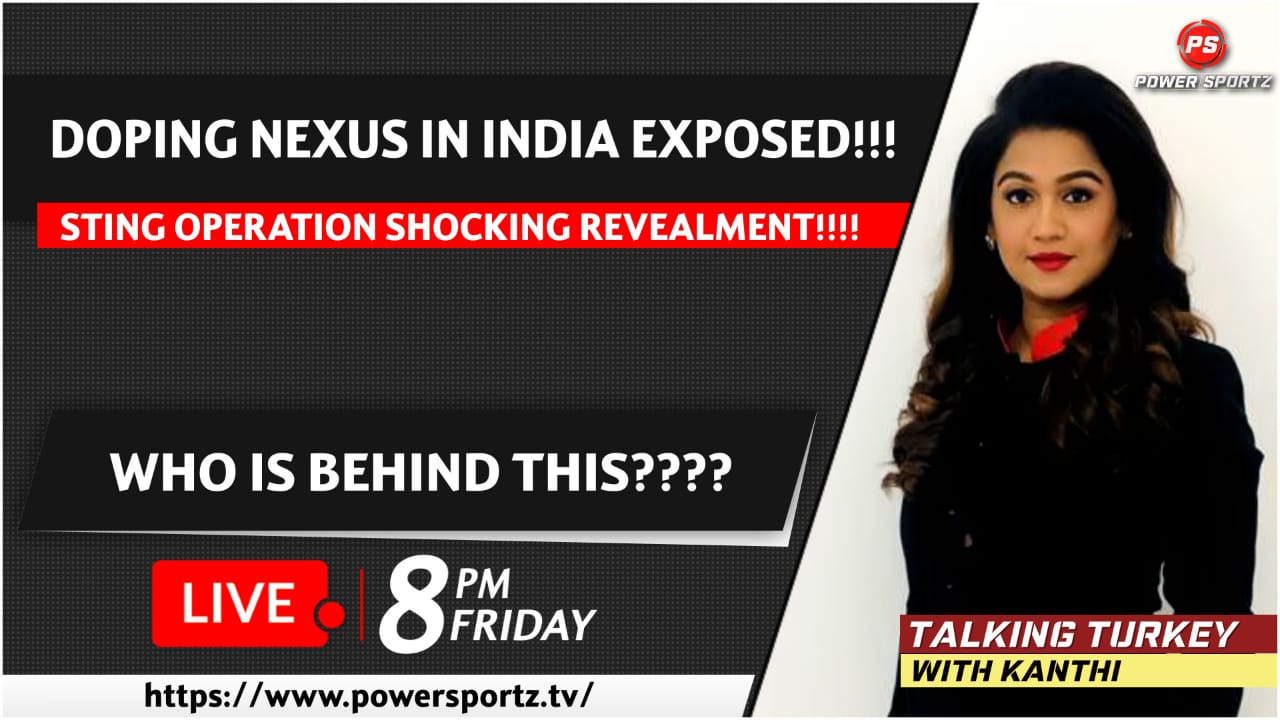 Power Sportz: Doping Nexus in India Exposed
With the growing menace of so many athletes testing positive on drugs in India, and schools kids testing positive on drugs in sports, who is behind all this? How come these drugs are available easily to even school kids and sports personal? Know all that with Talking Turkey with Kanthi on Power Sportz LIVE on Friday, at 8:00pm! The program will reveal about the doping nexus in India and the people involved in it.
The news is revealed on the social media platform. Power Sportz has done a sting operation on doping nexus in India, will be shown Friday on its very popular show Talking Turkey with Kanthi. Stay Tuned!! VOD available 10 pm onwards!!
Image Credit: Twitter