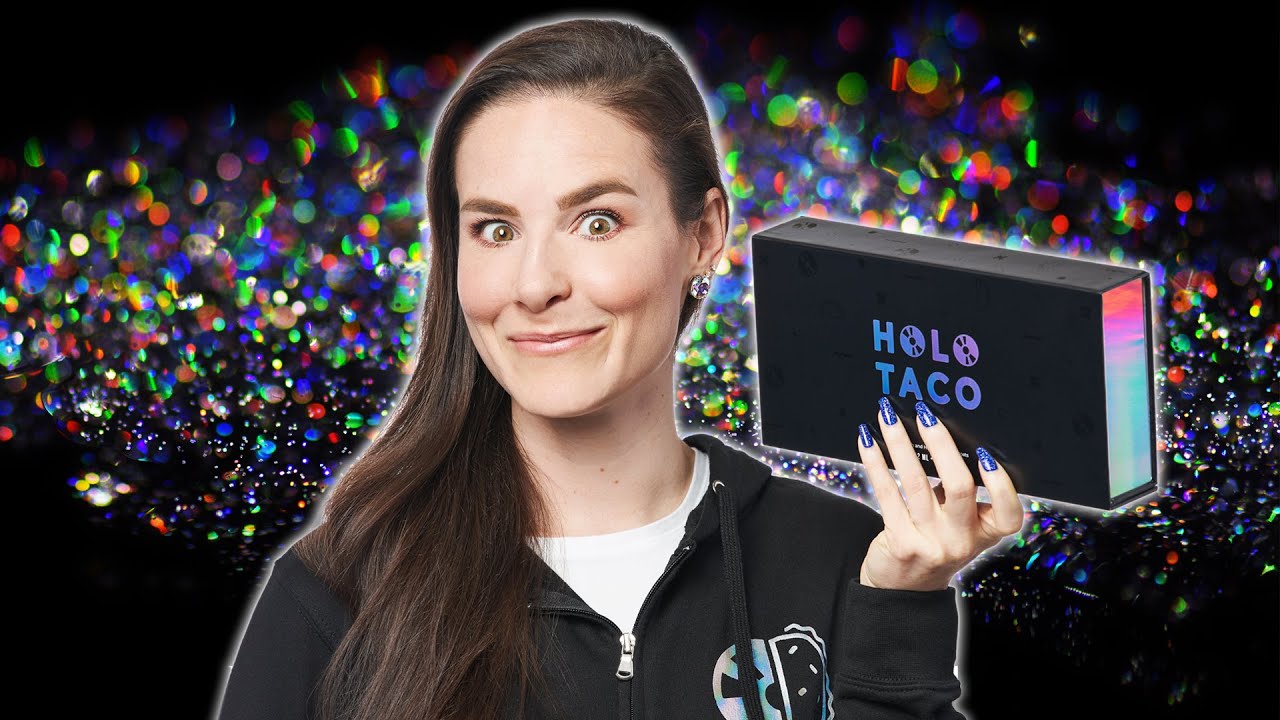 Simply Nailogical Launches 'Holo Taco' Nail Polish Brand
YouTube's most-subscribed nail art creator known to her 7 million subscribers as Simply Nailogical — has launched her very own nail polish brand.
The line is called Holo Taco — the name is derived from the fact that Rotenberg is a self-professed lover of all things holographic, and purposely mispronounces the word 'topcoat.'
The brand went live with an intro video. Five total polishes are available at launch — all of which are vegan, cruelty-free, and produced in New York City. In addition to opaque black and blue shades ($11 each), Rotenberg also created three different holographic polishes for Holo Taco: scattered, linear, and flakie. Each holo polish is priced at $13.