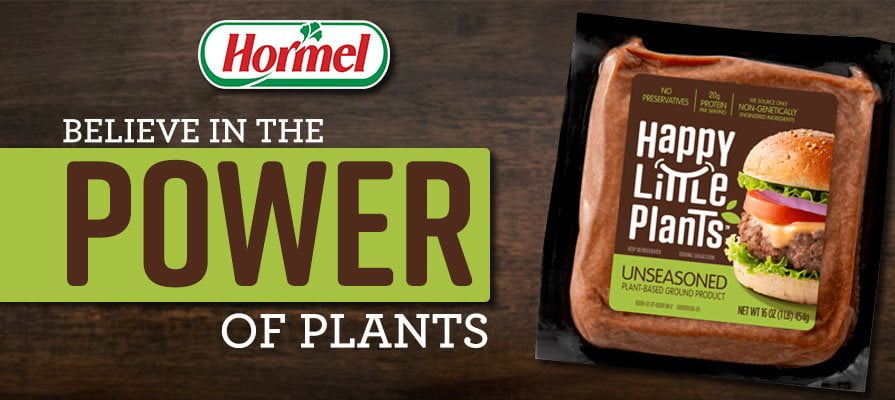 IMAGE CREDIT: DELI MARKET NEWS
Hormel launched plant-based meat product lines
Hormel is set to launch its plant-based meat product lines. The new brand will be called Happy Little Plants, and will be housed under its Cultivated Foods umbrella.
The announcement by Hormel came just after Kellogg's announcement of a similar addition to its portfolio. Company's plant-based meats will be made with non-GMO soy designed to look and taste like real meat.
Speaking on its launch, Hormel said its products have launched in select retail outlets. It plans to expand distribution further in the coming months.
In a statement, Jim Splinter, vice president at Hormel Foods said, "Hormel Foods has one of the most admired brand portfolios in the industry, led by our legacy of industry-leading innovation. We are continuing to build an organization that has the agility and adaptability to create products to align with today's dynamic marketplace."