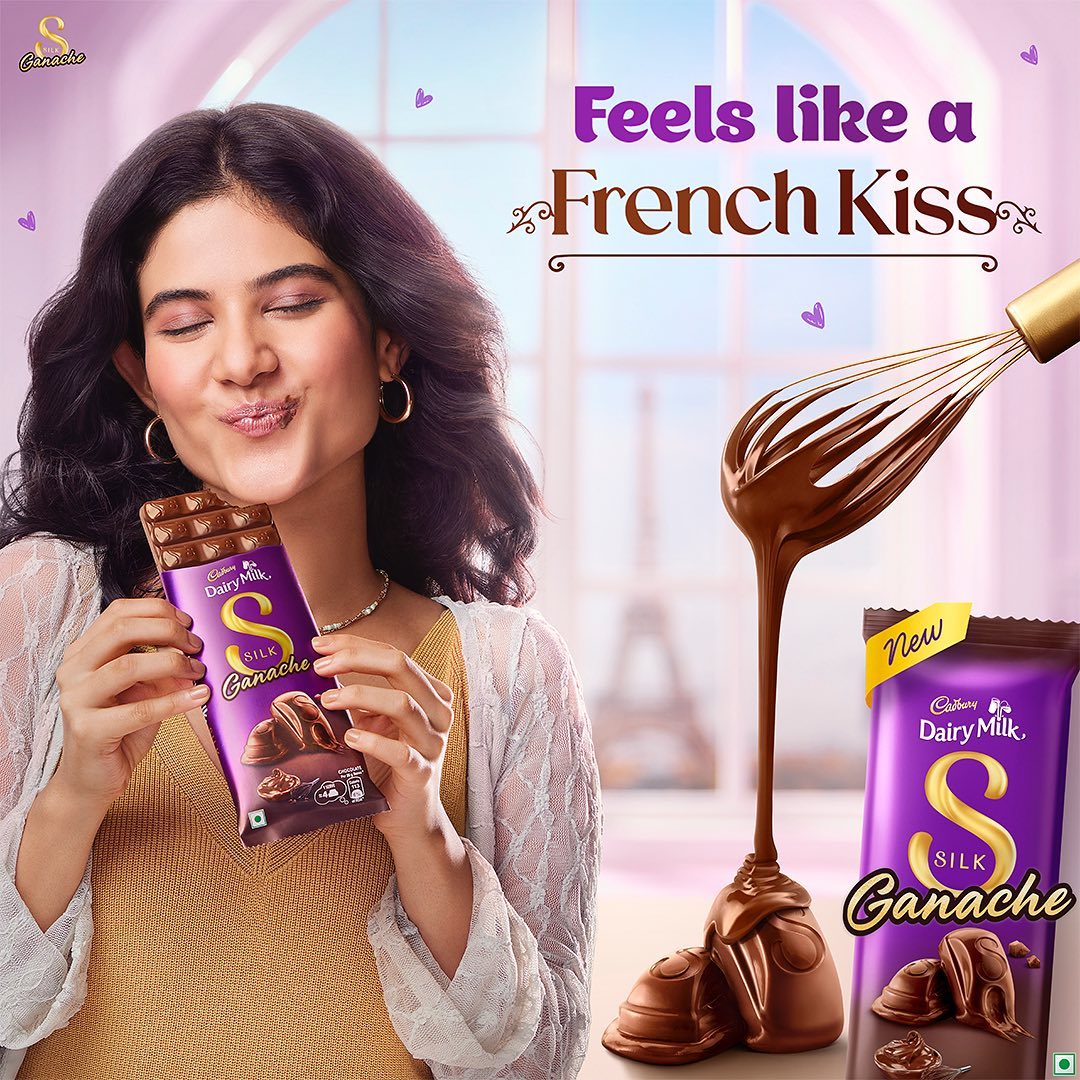 Cadbury Ad Girl for Dairy Milk Silk Chocolate
Cadbury Dairy Milk Silk, the beloved chocolate brand, has added a new face to its delightful Cadbury Girl list. Shreya Pujari, a charming and energetic young talent, has taken the spotlight as the latest Cadbury girl. In her debut ad, she captures hearts with her playful yet endearing character.
The advertisement features Shreya as a PYT (Pretty Young Thing) who surprises a fellow student with a sweet and unexpected French kiss. The scene quickly unfolds as she playfully offers him a Cadbury Silk ganache bar in the bustling college corridors. For those wondering, ganache is a luxurious and creamy French-style chocolate, just like the feelings the Cadbury Silk bar evokes.
Shreya's portrayal in the ad is that of an authentic Mumbai girl, and her presence on giant billboards across the city makes her relatable to the masses. Her performance feels genuine, and she effortlessly embodies the spirit of the brand. Shreya, a user experience designer by profession, holds a degree from the renowned MIT Institute of Design in Pune.
With her fresh and exuberant presence, Shreya Pujari brings a new, exciting chapter to Cadbury Silk's advertising journey. As the chocolate brand continues to win hearts with its irresistible offerings, Shreya's delightful persona adds a dash of sweetness to the Cadbury family.
Cadbury Ad Girl Shreya Pujari Instagram: @shreyaapujari
Cadbury Dairy Milk Silk Instagram: @cadburydairymilksilk