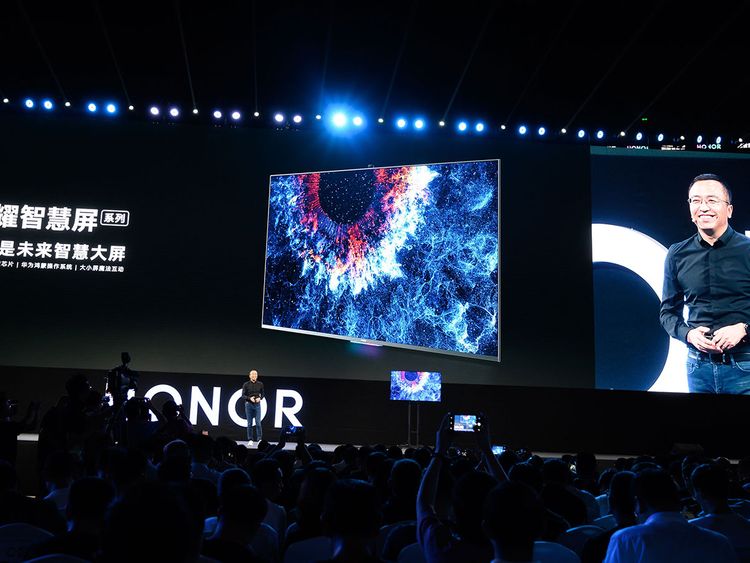 Huawei launches a smart TV the very first product with its own operating system
The Chinese tech giant has launched a smart TV Honor Vision, it will be the first device powered by Huawei's own operating system, the HarmonyOS.
The new OS was launched on Friday amidst uncertainties whether the brand can continue using American technology in its products or not, because Huawei is been caught in the trade war between the U.S. and China.
This OS is part of Huawei's so-called "internet of things" strategy, where the brand is trying to create a consistent experience across various connected devices through its own software.
The Chinese technology giant said that HarmonyOS, which is also called HongmengOS, will be used across all the devices from smartphones to smartwatches, and even it can be used on smart speakers, smartwatches and in-vehicle systems.