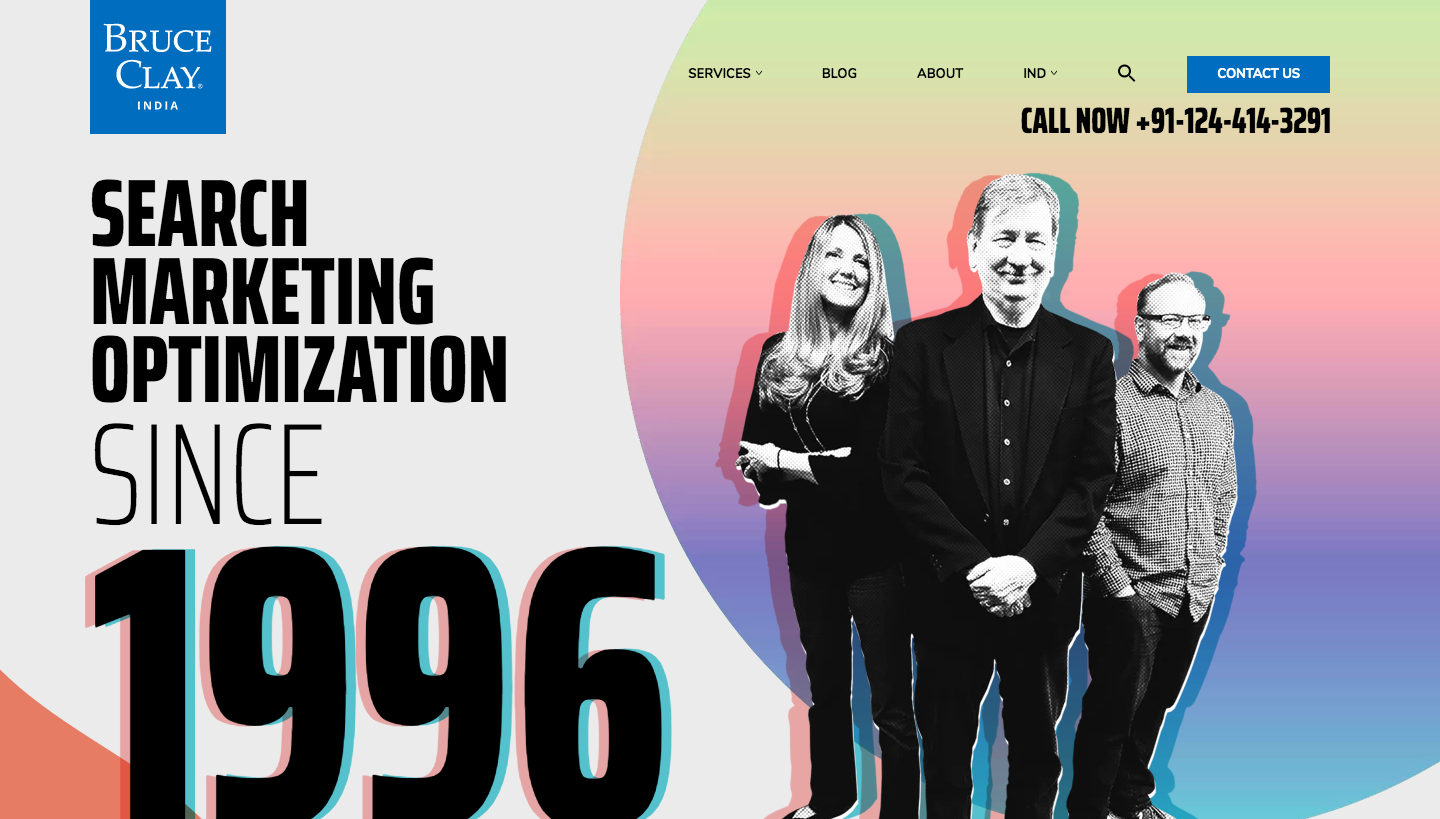 Bruce Clay India Announces Key Appointments to Drive Growth in The Sub Continent
New Delhi, 3rd August, 2020: Bruce Clay India has appointed Ajay Chhabra as the new Country head and Amitab Dev as Business Head for the region. Both Ajay and Amitab come with more than two decades of experience in the digital marketing space.  
Ajay's last stint was as the founder of BGV Digital. He has a robust experience working in both agency and client side. In the past, he has worked with two global Digital Marketing agencies, Ogilvy (WPP Group) & MRM Worldwide (IPG Group) and managed key global brand launches. Ajay has recently served in the global marketing headquarters team of General Electric Co., in the healthcare business. Some of the major brand campaigns he has been associated with include, General Motors, Business Octane, General Electric, Apollo Cradle, Motorola, LiveMint, Limca, Haers, TetraPak and others. Beyond digital marketing he has exposure to Artificial Intelligence, Business Intelligence, CRM technologies and marketing automation technology. He has been invited as speaker at a number of global corporates and top Business schools in India. Ajay will be responsible for managing Indian operations, its strategic growth, client's satisfaction and alliances for growing the Digital Marketing business for Bruce Clay in India.
Amitab spent the initial years of his professional life setting up one of India's first exclusive Internet magazine online ventures – BharatSamachar.com. He was also successful in raising Venture Capital funding to the tune of $5 million back in 1999 when VC funding/Angel Investment was a very new concept! Thereafter he spent a decade working across industries at different positions servicing clients in different countries. He made a comeback to the online world by taking charge of business development for RankWatch, a cloud based Internet Marketing Platform and later as Business Head for Digital Marketing agencies SparkPlug Online and Digifish3. He will be responsible for client acquisition and marketing for Bruce Clay India.
Commenting on the appointments, Siddharth Lal, MD, Bruce Clay India says "The India office is very excited about Ajay Chabbra & Amitab Dev's addition to the India team as it comes at the perfect time. The Indian Internet market is exploding with massive growth and the number of Internet users in India has crossed more than half a billion users. The current Covid related crisis is forcing traditional companies to think Digital. We would like to guide companies on their Digital transformation journey and show them how to reach customers via Digital Marketing. These new appointments will help us in taking our brand success story to amazing new levels.".
"Initially known for SEO services, we have now grown into the areas of Google Ad management, content development, and social media marketing services. The Y-o-Y growth for overall digital advertising budgets in India has already crossed 20,000 crores per annum and is growing in the double-digit range. Search marketing, display and Video marketing are the most important components of the digital marketing strategy for any brand. We have worked upon a long-term strategy for growing the Indian business and we are confident that we will be able to grow it many-fold with our new strategy, industry verticals focus, new services and team members. We are offering to scale up and optimize any brand's search marketing spends, with our SEO maturity assessment and audit services. These services coupled with our own proprietary research and digital marketing tools are the differentiation for us in India", says Ajay Chhabra, Country Head, Bruce Clay India.
"We have many instances of recalibrating rankings of eCommerce giants, who had lost their ranking in the past due to search engine updates, penalties or the CMS platform and technology changes. With the availability of our global talent pool we can scale up resources anytime and service the brands. All of our client value us for our quality delivery and right advice as trusted advisors. We help you get quality traffic that converts to business and revenue for you and the ROI is the need of the hour for any marketing director in the post COVID world", says Amitab Dev, Business Head, Bruce Clay India.
About Bruce Clay India:
Bruce Clay India is an Internet marketing optimization company, providing Search Engine Optimization (SEO) services, Google Ads management, Facebook Marketing, SEO-friendly Web Design, Social Media Marketing and Content Marketing services. Bruce Clay India serves the Indian region from its office in New Delhi.
Bruce Clay, Inc. is the creator of the award-winning SEOToolSet® and its acclaimed SEO training course. Bruce Clay has been a top Search Engine Optimization company since 1996, through contributions such as author of the 746-page Wiley book Search Engine Optimization All-In-One for Dummies, the SEO Code of Ethics, Search Engine Relationship Chart®, and SEO training and certification programs that promote ethical SEO practices. Headquartered in California, Bruce Clay, Inc. has global locations in Australia, India, Japan and UAE.
Bruce Clay India has been awarded the Most Trusted Marketing Partner for the SEO Agency category in 2017 by DMAasia. It has also been ranked the #1 Enterprise SEO Company in India by an independent authority on search vendors. Visit  http://www.BruceClay.com/in/ for more information.