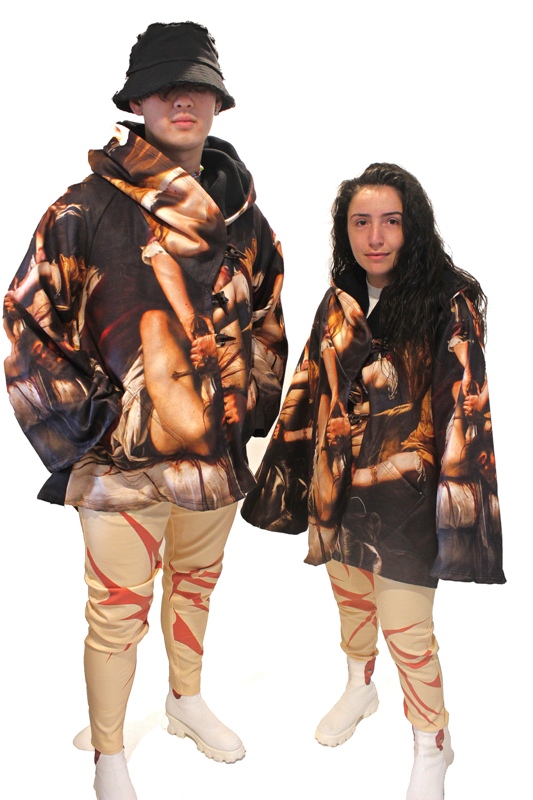 What is Delirium Dreaming?
DELIRIUM DREAMING was started in August of 2020 but became a concept in May of 2020 as the Founder and Designer Kasiah Harrison age 21 was doing her college work from her home in New Jersey. Kasiah Harrison has always been into fashion because of her fashionable Grandmother. Kasiah Always enjoyed shows like Project Runway and Making the cut so in May of 2020 during the global pandemic she started to design her first collection. The Designer Kasiah Harrison has always admired designers like Kanye West and Virgil Abloh even naming her dog after the Designer.
DELIRIUM DREAMING uses renaissance and other vintage imagery in their pieces. Along with curated imagery Kasiah creates dreamy prints and patterns to coincide with the punk and street aesthetic of the brand. DELIRIUM DREAMING expands its product range almost every drop. Their newest items are their Skateboards and Fragrances which have both sold out quickly every restock.
Kasiah strives to keep the brand as unique as possible. The brand prides itself on being trendsetters not trend chasers which keeps the product assortment fresh and eclectic. "The hardest thing for an artist is to not compare yourself to other artists. And we as artists are often compared as well which perpetuates that issue. I know I fall in that category sometimes but I quickly remind myself that art comes from a place of emotion and feeling. And everyone's feelings are unique. So I am not like any other artist no one is."
DELIRIUM DREAMING is a brand for the Urban Fashion icon and the Suburban rebel.  DELIRIUM DREAMING has been worn by Aries and was on the site Trill Market DELIRIUM DREAMING  is now on the Urban Outfitters website and the founder and Designer Kasiah Harrison is working with Shein on a capsule collection through the Shein X program. DELIRIUM DREAMING has punk and street influences . With different and eccentric styles all while still being wearable. Kasiah wanted to make a brand that is unique and fun.