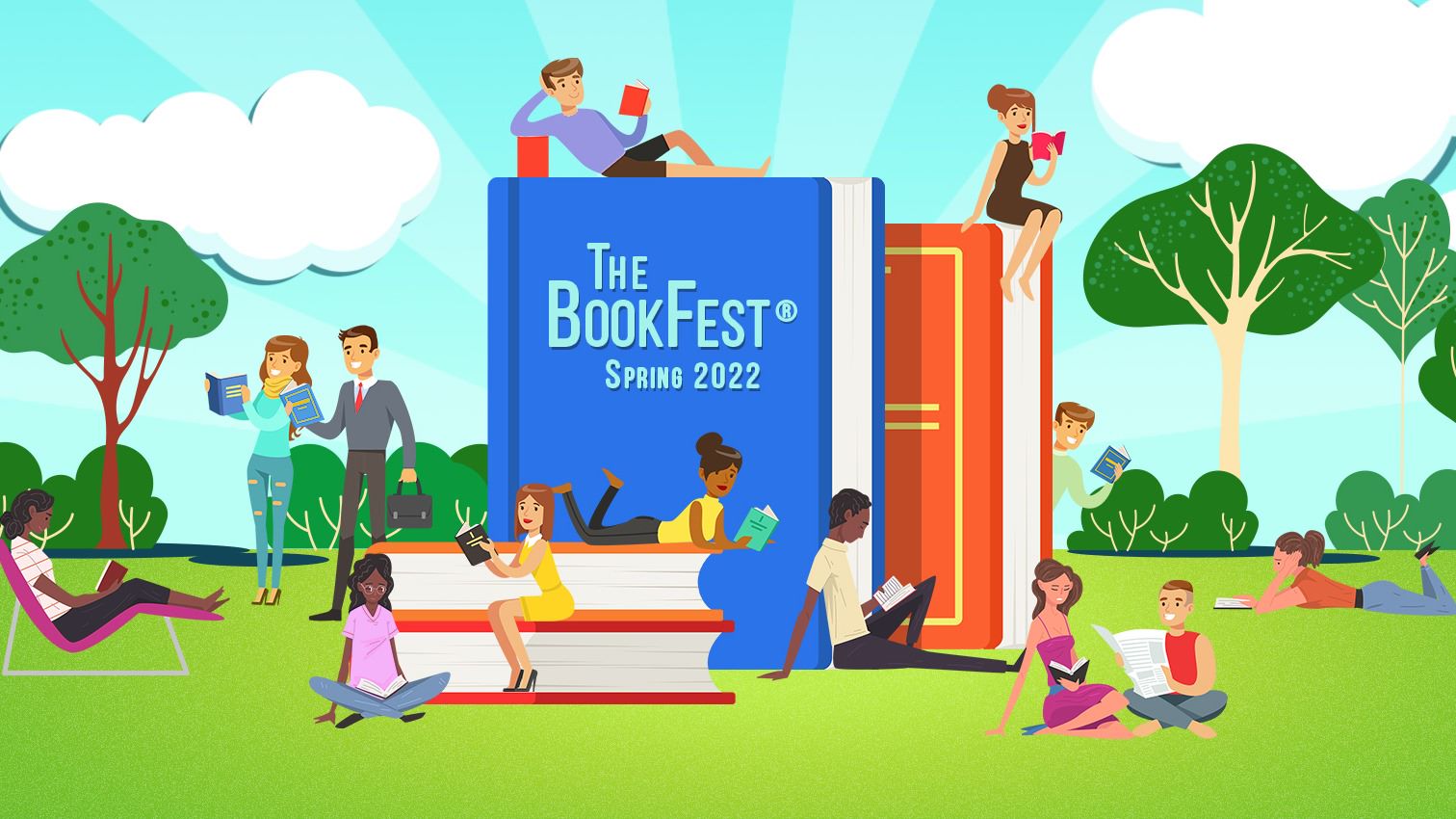 If you like books and meeting new friends, you're in luck.
The BookFest Spring 2022 takes place on April 2nd and 3rd. The BookFest streams online and is an always free-to-attend two-day event. Day one is dedicated to readers, while day two features content for writers. Mark your calendars every spring and fall.
The BookFest Awards honors outstanding books published within the last five years, extending it from three years. Due to lockdowns and social distancing, Desireé Duffy, founder of The BookFest, felt it was important to highlight books that may not have seen the recognition deserved.
Duffy says, "The BookFest Awards honors outstanding literary achievement. Saluting writers and connecting them with readers is the mission of The BookFest. We welcome submissions and look forward to honoring many deserving books and authors this spring. Plus, we are beyond thrilled to cast a spotlight on someone who is a friend and mentor of mine, and an inspiration to the entire industry, Mr. Irwin Zucker."
Award winners and those receiving honorable mentions will receive a downloadable certificate, awards graphic, and recognition on The BookFest website. Third, second, first, and top winners will receive special recognition through Books That Make You media placements, social media, the radio and podcast show, and public relations. Optional awards certificates and trophies are also available for purchase to winners and honorable mentions.
Books submitted to The BookFest Awards are evaluated with a three-round judging system: first by an expert vetting team to ensure submitted work meets necessary criteria, then by The BookFest associate judging committee, and then final determinations are made by the executive BookFest Awards judging committee.
As is tradition, day one of The BookFest is geared toward readers and features Live Author Chats and programming to spark the imagination of everyone who loves to read. Day two focuses on writers and features the "Brave New Writer" and the "Critiki-Bar" interactive live panels. Panel discussions, Conversations, the highly anticipated Big Bundle of Books Giveaway, and many other favorites will also happen at The BookFest Spring 2022.
The Pitching Room is a space on The BookFest website for writers to submit their manuscript pitches to potentially be matched with literary agents and publishing decision-makers. In addition to possibly securing an agent or book deal through the Pitching Room, authors may also request to be considered for "Critiki-Bar" or "Brave New Writer" at The BookFest Adventure.
Attendees can browse "Virtual Booths," which are pages for BookFest sponsors, like a physical booth one might find at a festival. There is also a "Books Page" showcasing books from participants. The BookFest organizers encourage attendees to browse books and support the authors and sponsors who help bring this free-to-attend event to attendees around the globe.
The full schedule can be found on The BookFest Website. Join the fun and hang out with fellow booklovers, readers, writers, and industry experts. The BookFest website streams the online event, and it can be found on the Books That Make YouTube Channel, on Facebook, and other social media channels.
The BookFest is produced by Black Château Enterprises and presented by Bookstagrammers, a platform dedicated to book influencers, and by Books That Make You, a bookish brand for bibliophiles.
Listen to a delightful conversation with Desireé Duffy About The BookFest on The Relatable Voice Podcast.