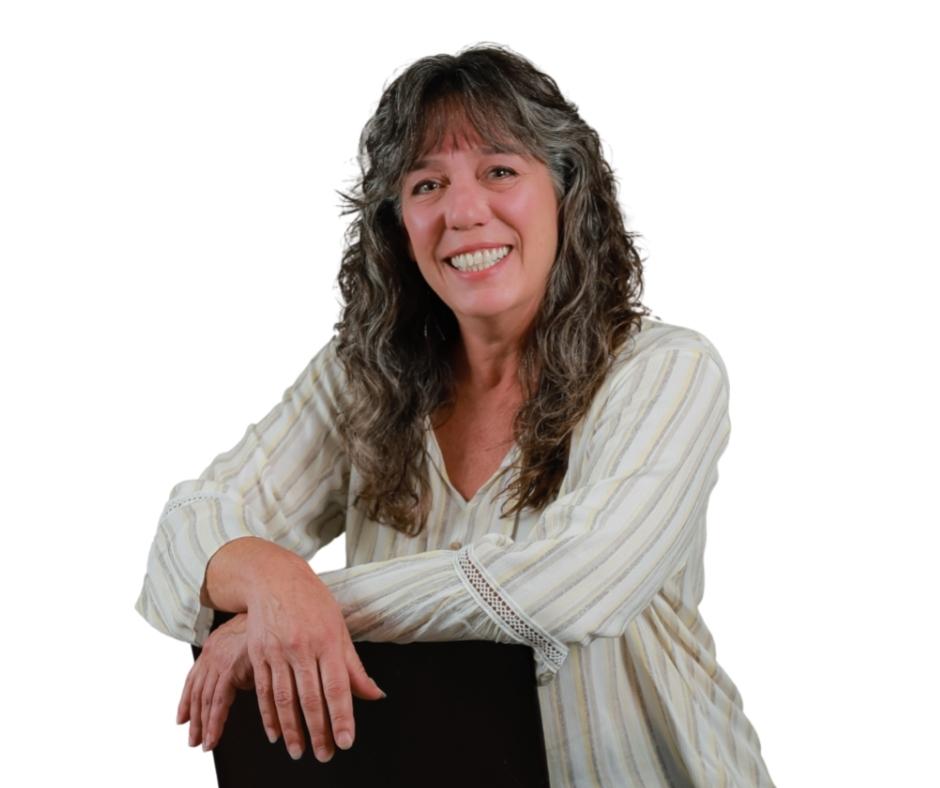 The RV Book Fair – Kim Lengling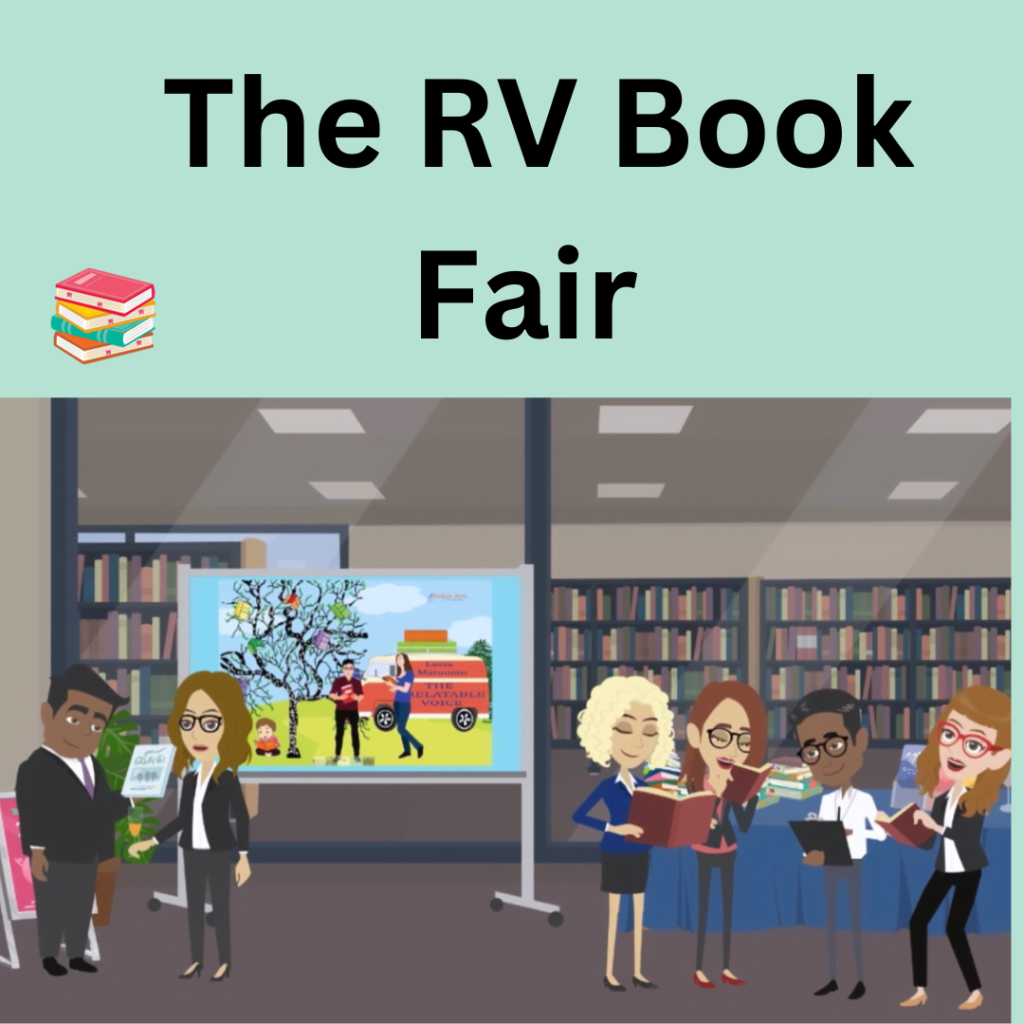 Welcome to The RV Book Fair! Kim tell us about your latest book and what inspired you to write it?
My latest book, Paw Prints on the Couch, was inspired by the dogs I have been blessed to have in my life and how each of them enriched my life. The book is an anthology and has 20 co-authors that share their own story of a beloved pet.
This book was a bit of a passion project and one I have been wanting to coordinate for years.
Animals play a large part in my life, and I have a passion for rescue animals and how their lives change once they find their forever homes. I wanted to share the love and transformation that a pet can bring into ones life. From that first glimpse into their eyes to the hardest of goodbyes. Each moment is worth knowing you have provided a safe home for an animal and that they in turn gave you unconditional love and loyalty. Our animals' lives may be shorter than we would want them to be, but goodness, while they are with us, love, so much love.
What's the most surprising or unexpected place or situation where you've found inspiration for your writing?
The streets of Chicago. I was on a business trip years ago and I was doing a bit of sightseeing. On the corner of a street, a woman was standing on a wooden box reading aloud from the Bible. She was reading the scriptures with passion!
I am a people watcher by nature, so she immediately caught my attention. I noticed her facial expression, the way she held the Bible in her hands, how she stood so tall and proud on that wooden box, as the people walking by gave her a wide birth or made snide comments.
Her fervor never wavered and she kept her eyes turned upward. I was inspired by her tenacity and courage. To stand on a city street corner and proclaim the word of God.
When I returned home, I sat at my computer and drafted a short story about her, how she inspired me to embrace the moment, cast fear to the side and do what my heart and soul had been telling me to do. Write. Write more and write from the heart.
How do you choose the titles for your books, and how important do you think book titles are in attracting readers?
A general title of a book will come to me before I have started drafting the actual book. Once I get a title in my head, it acts as a springboard for ideas that I have been storing up and from there I get those ideas down on paper or typed up on my laptop.
The title is important as it is what will grab the attention of a future reader. I will ask myself, "If you saw this title on a shelf, would it entice you to pull that book down and read the back cover?"
I have also tossed out titles to friends and family to see what their reactions or thoughts are.
What messages or themes do you hope readers will take away from your work?
My hope for each book that I have written or co-authored is that the reader will receive a Nugget of Hope. There is an underlying theme in all that I write and that is spreading kindness and hope.
What do you enjoy doing when you are not writing? Any hobbies or interests that influence your writing?
When I am not writing I am reading. I read at least two books per week. I enjoy finding new authors to read or finding a new series to dive into. I also enjoy long walks with my dog each day. Being outdoors is restorative to me. I am not one to sit indoors all the time. I prefer to be outside doing something, even if it is sitting on my deck and watching the birds at the feeders.
Another thing I enjoy is crocheting. I love creating Afghans and blankets for family and friends.
I also spend time volunteering my time helping veterans. I am a big advocate for veterans and veterans who live with PTSD (Post Traumatic Stress Disorder).
How do you balance the need for commercial success with your artistic integrity as a writer?
Everyone has a different view of what success means to them. I have found that when I let the stress of thinking "I've got to sell this many books, etc." go, writing continues to be something I love.
I want to enjoy the journey. I want to be able to enjoy the thrill of seeing your book climb in the ratings, and yes, even the ones that do not climb much at all. It is all part of the process and one I want to be able to enjoy and not stress about. If I let stress enter the picture, I will burn out and not enjoy writing anymore. There are too many stories yet to be told. I will take all the different levels of "success" as they come and enjoy the ride!
What advice do you have for aspiring authors who are looking to get their first book published?
Do your research on all the different options available to you. Whether that is traditional publishing, indie publishing, or hybrid publishing. Do your research. Find out what path will be best for you. There are so many aspects and levels to each choice, be sure you choose the one that fits your vision and your budget.
Another thing to keep in mind. You WILL have to market your book, no matter which publishing direction you go. Be prepared to step outside of your comfort zone and be prepared to promote yourself and your book. This is hard for many people, and I've known authors who were surprised when they realized they would have to put themselves out there with interviews, marketing, and self-promotion in general.
Connect with other authors, learn from them. Read books in the genre that you plan on writing in. Read and then read some more!
And finally, believe in yourself!
Do you have any upcoming projects or future writing plans that you like to share with your readers?
I have always got something sitting on the back burner! I do have two books that I am working on and hope to have published in 2024. One will be fiction, which will be taking a bit of a different direction for me and the other will be non-fiction, sharing more Nuggets of Hope. And who knows another anthology may pop up!
How do you handle writers block of periods of low motivation?
When I find myself low on motivation, I typically get out of the writing space and do something completely different.
I'll go for a walk, take a drive, or treat myself to a Starbucks coffee. I may just grab a good book and let myself get lost in someone else's world for a while.
Putting myself in a different environment helps to clear my head, reset and get back to writing.
In your opinion, what is the most challenging aspect of writing and how do you overcome it?
For me, the most challenging is limiting self-belief. Those endless questions that can take space in my head. "Is this good enough? Who will want to read it?"
The negative self-talk. If I give it power, it can derail me for an entire day.
When those thoughts creep in, I will remind myself that stories come to me for a reason. There are people out there who genuinely enjoy your writing. There are people out there waiting to become one of your readers, but you must keep writing for your books to find those readers.
Find out more about Kim at: www.kimlenglingauthor.com
For additional information about the RV Book Fair and our featured guests, please visit:www.relatable-media.com