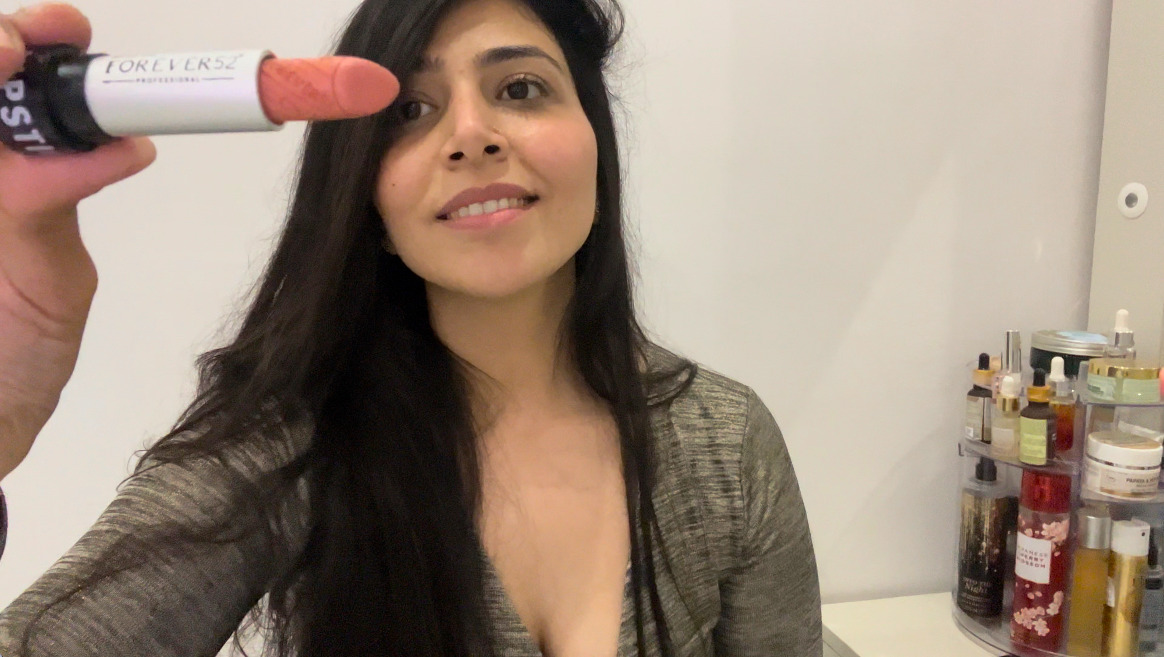 Ritika Gulati Tries Forever 52's Professional-Grade Hi-Tech Matt Lipsticks
If you're someone who loves makeup and is always on the hunt for new products, you might have come across the brand Forever 52. To help you decide if these lipsticks are worth your money, popular Lifestyle Specialist Ritika Gulati has shared a video where she swatches and reviews the lipsticks.
In the video, Ritika starts off by introducing the Forever 52 Hi-Tech Matt Lipsticks, highlighting that they are professional-grade lipsticks that come in a sleek packaging. She also mentions that the lipsticks are made in Italy, which adds to their appeal.
Next, Ritika goes on to swatch three shades from the range – HTM012, HTM017, and HTM007. She shows the viewers how each shade looks on her skin tone and gives her honest opinion on how pigmented the shades are. She also highlights how easily the lipsticks glide on the lips, and how comfortable they feel on the lips despite being a matt formula.
One thing that stands out in Ritika's review is her emphasis on the long-lasting nature of the lipsticks. She mentions that even after a few hours of wear, the lipsticks don't budge or transfer, which makes them perfect for those long workdays or events where you don't want to worry about touch-ups.
Towards the end of the video, Ritika shares her final thoughts on the Forever 52 Hi-Tech Matt Lipsticks. She mentions that she is impressed with the quality of the product, especially considering the affordable price point. She also recommends the lipsticks to anyone who is looking for long-lasting, pigmented matt lipsticks that are comfortable to wear.
Overall, Ritika's video is a great resource for anyone who is interested in the Forever 52 Hi-Tech Matt Lipsticks. Her swatches and review give a clear idea of how the lipsticks perform and whether they are worth investing in. So, if you're on the fence about trying out these lipsticks, we highly recommend giving Ritika's video a watch.