Interview with the Author Anika Savoy
Anika Savoy graduated with Distinction from McGill University in Montreal, Quebec. She majored in English literature. She thereafter graduated with Deans Honors from University of Cincinnati, College of Law and practiced law for 20 years. She currently writes full-time, focusing on paranormal historical romance. Book One in her Ungilded Series, titled "The Ghost in Her" was released on January 3, 2023. Anika is also an award-winning true crime author. Check out her books, "His Garden: Conversations with a Serial Killer," and "Escape from Mariupol: A Survivor's True Story," written under Anika's real name, Anne K. Howard.
Hello Anika, welcome to BrandEducation! Why do you think your books resonate with your audience?
Readers of paranormal historical romance want to be transported to a magical world where obstacles abound, but a happily ever after ending is assured. They root for the underdog, and the heroine of The Ghost in Her, Maggie O'Connor, is a working-class underdog who rises in social status to attain the title of "Bowery Princess." Readers also want potent stories that are rich with historical details. The Ghost in Her satisfies these desires. 
What is your favorite quote or excerpt in the book?
Here's a good one. Maggie and Gershom are exploring a haunted house, and while Gershom is falling madly in love with Maggie, he cannot deny the fact that she is an odd bird who speaks of faeries, ghosts, and evil demon dogs.
At once, he did not know whether to laugh or to cry. The woman of his dreams was standing before him. She spoke of Gulliver's Travels, Bleak House, and Greek mythology. There was just one problem. She was utterly insane.
Is there another book coming?
Absolutely! I signed on with Inkspell Publishing to write a three-book series. I am currently working on the sequel to The Ghost in Her, titled Mayhem in Disguise. The heroine of Mayhem is Bella McGuire, the gorgeous Mohegan/Irish nurse that befriends Maggie in the NYC Lunatic Asylum at the end of The Ghost in Her. Bella will encounter an energy vampire, and her lover, Russell Murphy, will have to figure out a way to assist Bella in escaping the vampire's blood-thirsty grip.

What was your favorite book before becoming a writer?
It's difficult to answer that question as I wanted to be a writer since early childhood. Books that I enjoyed in my youth include historical romance by authors like Taylor Caldwell and Barbara Taylor Bradford, horror stories like Amityville Horror, and true crime by Ann Rule. In my teen years, I was obsessed with horror, true crime, and romance. I still am! For this reason, I am strongly opposed to the censorship of books in schools. We don't have to protect young minds from different ideas and challenging subject matter.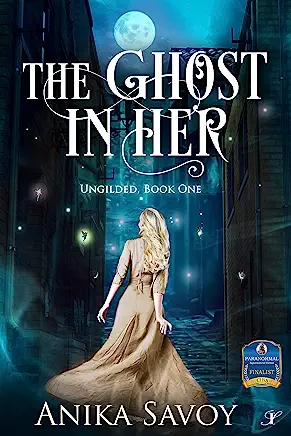 We live in a world of screens, what do you suggest to the audience to read more books? 
We live in a fast-food society and we expect immediate gratification at all turns. The metaverse has its virtues, but it also dulls our minds by encouraging rapid assessments of complicated issues. In contrast, books, whether read or listened to on audible, give us the opportunity to enjoy the "slow burn" of immersing into a story, envisioning it in our minds, and practicing critical thinking. Reading is an incredibly satisfying experience. I'm listening to Prince Harry's book, Spare, on audible now. I'm enjoying it so much more than any screen coverage of Harry because I am able to feel what he experienced as a member of the royal family. It's one thing to read scathing or salacious tabloid coverage, quite another to get inside the man's mind and find out what really makes him tick. The "world of screens" gives us fast and often inaccurate stories designed to shape our views. In contrast, books allow the reader a degree of authority in the thought process. We arrive at our own conclusions through the act of reading a book from cover to cover- slowly, and thoughtfully.
Find out more at:  anikasavoyauthor.com
Anika is also featured in The Relatable Voice magazine's March issue. Grab your free copy at: https://www.relatable-media.com/