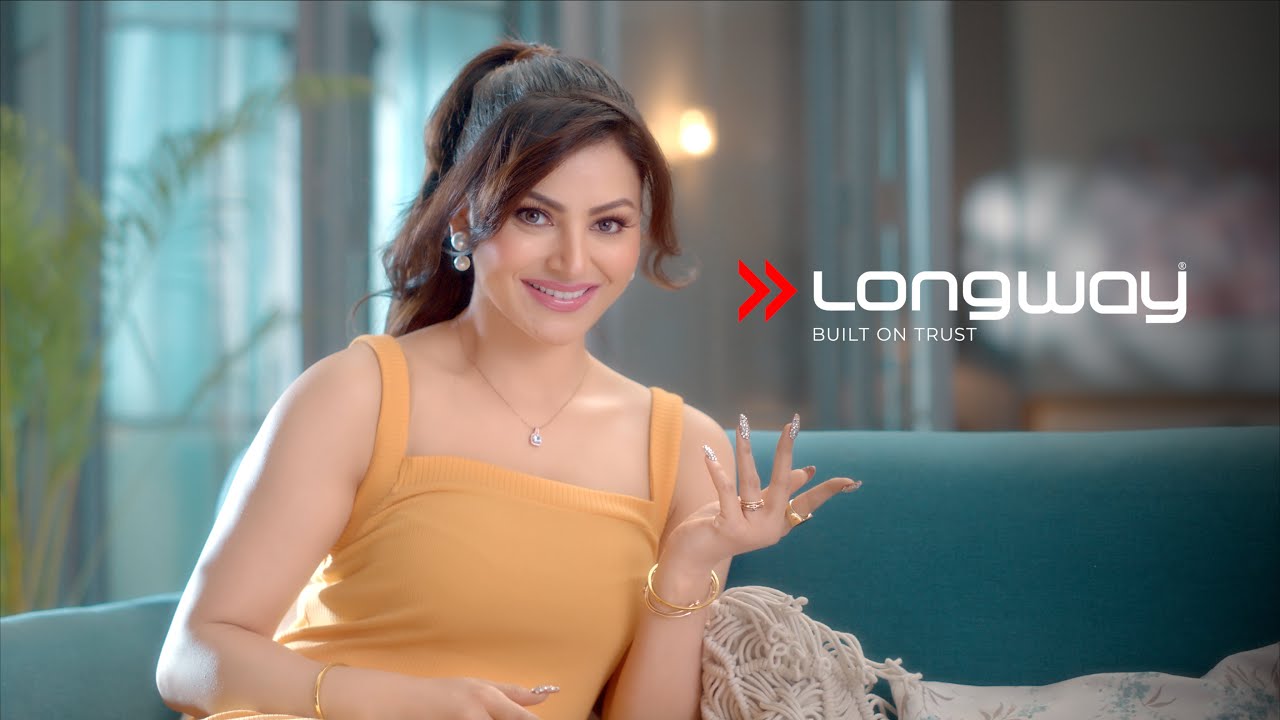 Longway Appoints Bollywood Star Urvashi Rautela as Brand Ambassador
Longway, a distinguished Home Care & Appliances brand based in Delhi, has recently made a significant announcement that has stirred excitement among its customers and fans. The brand has proudly appointed Bollywood actress Urvashi Rautela as its brand ambassador, signaling a strategic collaboration to reinforce Longway's unwavering commitment to trust, a core value deeply ingrained in its identity.
Urvashi Rautela, renowned for her captivating elegance and charm, will endorse Longway's extensive range of household appliances, including ceiling fans, water heaters, juicers, LED televisions, and more. She will engage in diverse activities and impactful brand campaigns through her association with the brand, effectively raising awareness and resonating with consumers.
In line with this exciting partnership, Longway is preparing to launch a dynamic campaign that revolves around the tagline "Longway hai toh, Bharosa Hai" (When it's Longway, it's Trustworthy). This campaign will unfold through a series of captivating films, showcasing Urvashi Rautela alongside an extensive selection of home appliances. The campaign's central message revolves around Longway's unyielding commitment to delivering products that inspire consumer trust and confidence.
Longway takes great pride in its track record of serving over 1 million consumers in the last 5 years, a testament to the brand's dedication to providing exceptional products and services. This consistent demonstration of customer satisfaction has firmly established Longway as a reliable and trusted name in the industry.
Urvashi Rautela, expressing her enthusiasm for joining the Longway family, highlights the significance of this collaboration as her first major endorsement in the realm of household appliances. She seamlessly aligns with the brand's image and is eager to contribute her unique charm to the campaign's tagline and core proposition of "Built on Trust."
Mr. Deepak Garg, Co-Founder and Director of Longway India, shares his excitement about this valuable association with Urvashi Rautela, recognizing her embodiment of elegance and success in the industry. He emphasized Longway's commitment to a long-term collaboration with the actress, solidifying the mutual trust and shared vision that underpins this partnership.
Longway, renowned for its customer-centric approach, has consistently strived to cater to the diverse needs of consumers by offering high-quality home care and appliances. By partnering with Urvashi Rautela as its brand ambassador, Longway aims to enhance brand visibility and foster deeper connections with its target audience.
With an unwavering focus on trust and reliability, Longway remains dedicated to delivering innovative products that enrich the lives of its consumers. The collaboration with Urvashi Rautela represents a significant stride towards achieving these objectives, as her endorsement reinforces the brand's commitment to excellence.