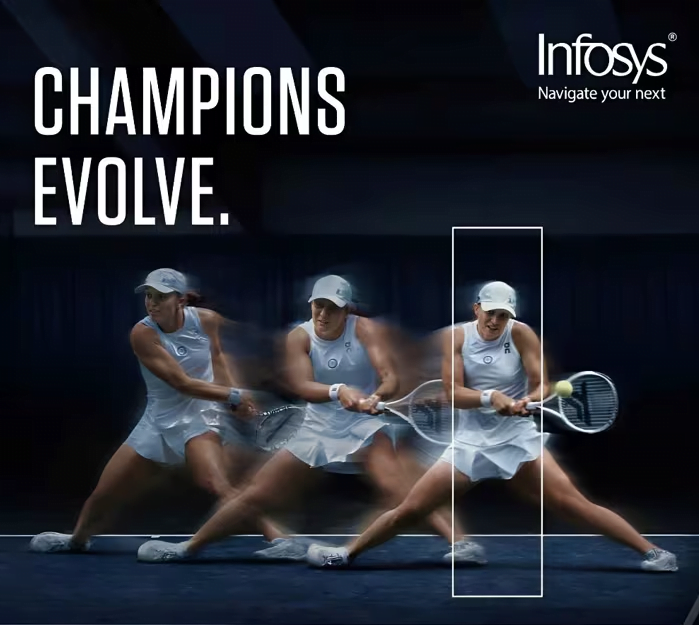 Infosys Brand Ambassador (2023): Rafael Nadal & Iga Świątek
In a strategic move to enhance its global presence and align itself with excellence, Infosys proudly declared two tennis titans, Rafael Nadal and Iga Świątek, as its official brand ambassadors in August 2023. This dynamic duo, each a force to be reckoned with in the world of tennis, brings a new level of energy and determination to Infosys, embodying the company's core values of innovation, agility, and client centricity.
Rafael Nadal, often hailed as the "King of Clay," is a Spanish tennis legend with an illustrious career that has left an indelible mark on the sport. Boasting an impressive 22 Grand Slam singles titles, Nadal's relentless determination and commitment to excellence align seamlessly with Infosys' ethos. His ability to adapt and improve, key attributes in the fast-paced world of tennis, resonates with the innovation and agility that Infosys champions in the digital services landscape.
As an Infosys brand ambassador, Nadal brings his unparalleled achievements on the court and a global appeal that transcends borders. His partnership with Infosys serves as a testament to the company's commitment to excellence and the pursuit of greatness in the digital realm.
On the women's side, Infosys has found a powerful ally in Iga Świątek, the world number 1 in singles tennis. The Polish sensation has claimed four Grand Slam singles titles, including two French Open victories. Known for her versatile style of play, mental toughness, and ability to rise to the occasion, Świątek embodies the client-centricity and adaptability that Infosys holds dear.
Just as Infosys thrives on innovation and client-focused solutions, Świątek's strategic and dynamic approach to tennis mirrors the company's values. Her rise to the top at a young age makes her a compelling symbol of determination and excellence, aligning seamlessly with Infosys' vision for the future.
The collaboration with Nadal and Świątek serves more than just a marketing purpose; it symbolizes Infosys' commitment to being at the forefront of digital transformation and consulting. Both tennis stars, celebrated as role models worldwide, elevate Infosys' profile as a global leader in the industry.
Their shared values of innovation, agility, and client centricity align with Infosys' mission to drive digital excellence. Nadal and Świątek represent sportsmanship at its highest level and the relentless pursuit of success—values that Infosys strives to instill in every facet of its operations.
As Infosys continues to expand its global footprint, the partnership with Nadal and Świątek serves as an influential ace, reinforcing the company's position as a digital services and consulting powerhouse. Together, they form a winning team that dominates on the court and champions innovation and excellence in the digital arena, showcasing Infosys as a true game-changer in the industry.