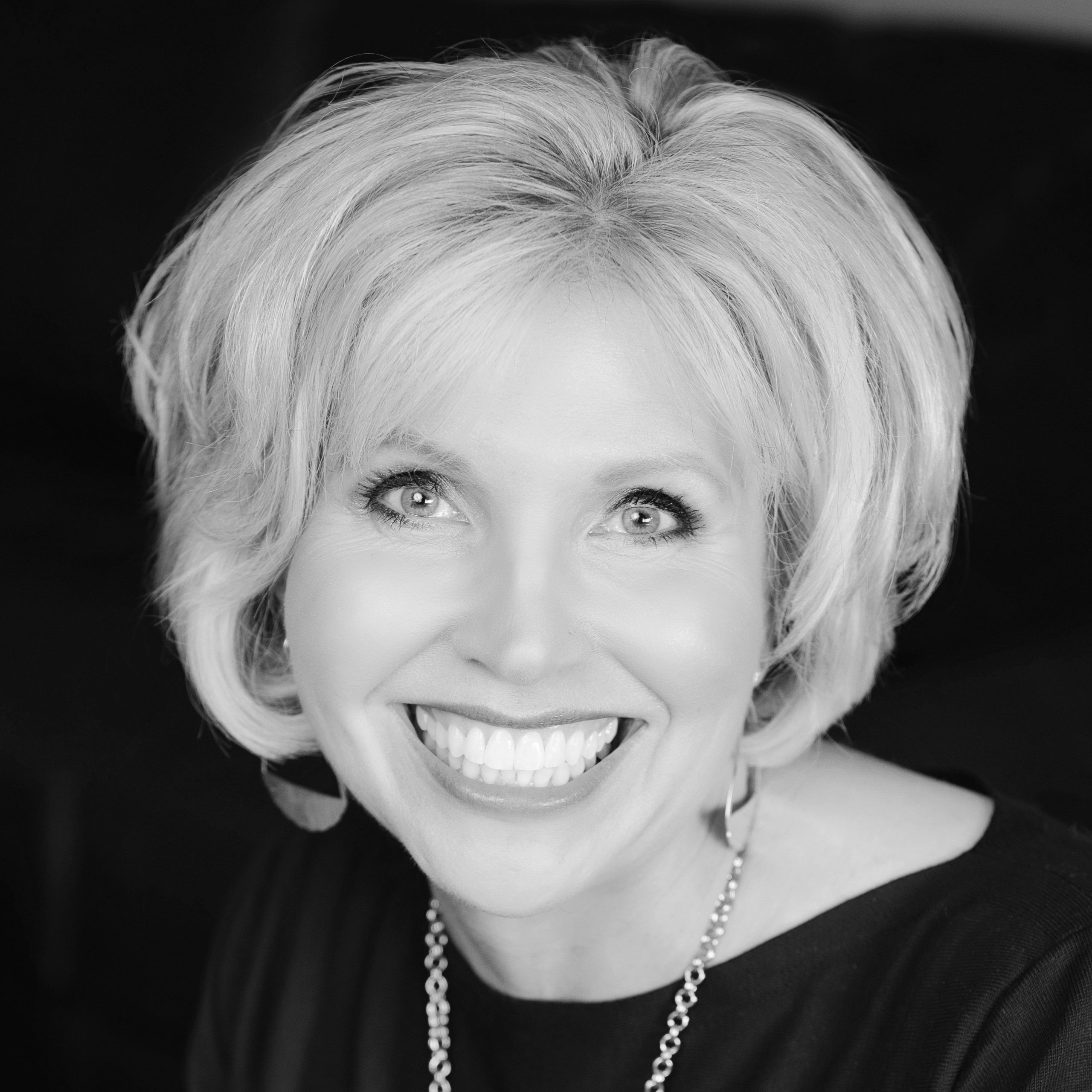 Holly Varni is The Author of The Week
This week, I had the pleasure of heading to the Central Coast of California to sit down for a delightful conversation with Holly Varni on The Relatable Voice podcast. Holly, a remarkable woman, wears the hats of both a loving wife and a devoted mother who share her passion for arts and crafts fairs. Today, she joins us to share some exciting news about her upcoming book, "On Moonberry Lake." Discover the insights and inspiration in our interview with Holly below.
Hello Holly, welcome to BrandEducation! Tell us about yourself.
Hello! I'm a wife, mom, writer, constant daydreamer, wanna-be gardener (whatever the deer don't eat, I consider a win), and podcast host. I grew up in Minnesota where between the lutefisk, grumpy grandparents, and crazy neighbors who mowed their lawn wearing pajamas, the seed to becoming a storyteller was planted. My husband, who has the same chocolate brown eyes as all my romantic leads, and I currently live along the Central Coast of California with our three grown boys. However, my beloved Midwest roots influence everything I write which is why my novels take place in the Northwoods of Minnesota.
What do I like to do in my spare time?
I have been a hospice volunteer for years. It plays a big role in my life. I love to read, listen to audio books and podcasts, and put together jigsaw puzzles. There is also my secret indulgence of shopping for bargains, and going to farmers markets and Arts & Crafts fairs.
Can you tell us a little bit about your journey?
My writers journey began the same way most writers begin their writing journey—having a love for story. There is nothing like getting lost in a good story and having the characters linger in your thoughts for days afterward. My favorite authors inspire me to dream and listen to the stories going on inside my head.
I began writing my debut novel when my mom was going through breast cancer treatment, and then sadly but ironically, found my stories to be such comfort when I was going through breast cancer treatment myself. Publishing was a hard road that took a long time, but I found tremendous joy in reading my stories to hospice patients to entertain and distract them. To this day, they are always the first ones to hear my ideas and story. If I can get them to smile or laugh, I know I'm onto something.
How would you describe yourself in 3 words?
Creative, Caregiver, Encourager
Please share something our audience wouldn't know about you.
I collect angels. I've loved them since I was a child. I found this huge four-foot angel statue that I fell in love with because the angel was reading a book. My husband thought it was too big and would be ridiculous to put in the house. I snuck it into my office and put it next to my desk as a joke. Now everyone who comes into my office always jumps and is startled because it looks like a real person sitting in the corner. I call her my writing buddy. Ha!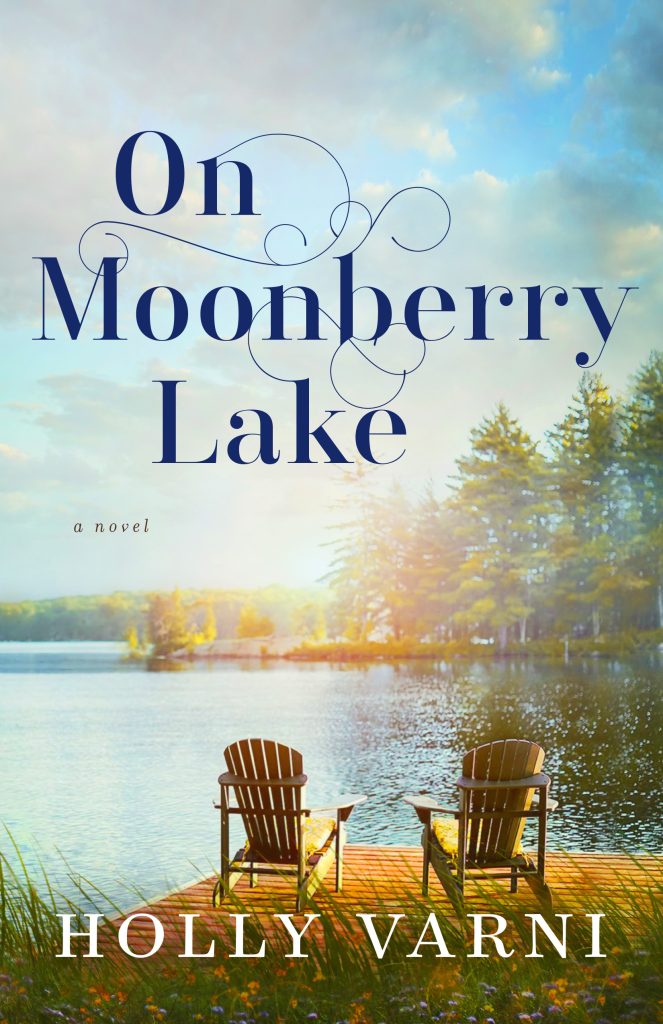 What can you tell us about your new book?
On Moonberry Lake, takes place in the fictional town of Moonberry Lake in the Northwoods of Minnesota. Cora Matthews had just lost her mother and has no other family. She is given a unique inheritance of a dilapidated lodge with the condition she must stay there for one year. She decides to stay with the idea of selling it when the year is up. As soon as she moves in, the most quirky and eccentric neighbors descend on her life and disrupt it in the most hilarious ways. Over time, these strangers become the family she has always wanted. It is a story about friendships, discovering love, unraveling family secrets, and ultimately finding her true home.
What inspired your book and what is the story behind it?
I've always wanted to write and began the book when my mother had cancer. We both loved the Jan Karon Mitford series, and were looking for something similar. I adore small town drama where your business is everyone's business. I also wanted to remind readers of the power of community and how difference can actually be our greatest strength.
Are you working on anything else at the present you would like to share?
I'm always dreaming up and writing about the next adventure in Moonberry Lake. The second book in the series will come out September 2024, and takes place at Delphinium's Flora Emporium on Main Street. It is titled, "The Blooming of Delphinium: A Moonberry Lake Novel." It is about a group of senior citizens who descend on the flower shop and turn Delphinium's life upside down.
All the sweet characters I come up with haunt my sleep by night and fill my daydreams, so I will be writing about them for years to come.
I hope readers who are looking for a smile and escape will check it out.
What are you goals and aspirations?
My number one goal in writing is to distract readers from their pain. I aspire to make them smile with the absurd scenarios and quirky characters I create. With the chaos of the world and our lives, I think we need a break and to be reminded of the goodness of people.
I would love to remain cancer free and live for many years while creating books that brighten not only my day but others as well.
Where can our listeners connect with you online?
Readers and listeners can connect with Holly at: https://www.hollyvarni.com/ and also listen to her podcast Moments From Moonberry Lake. Holly is also on Instagram and Facebook.
Please listen to Holly's interview attached below.