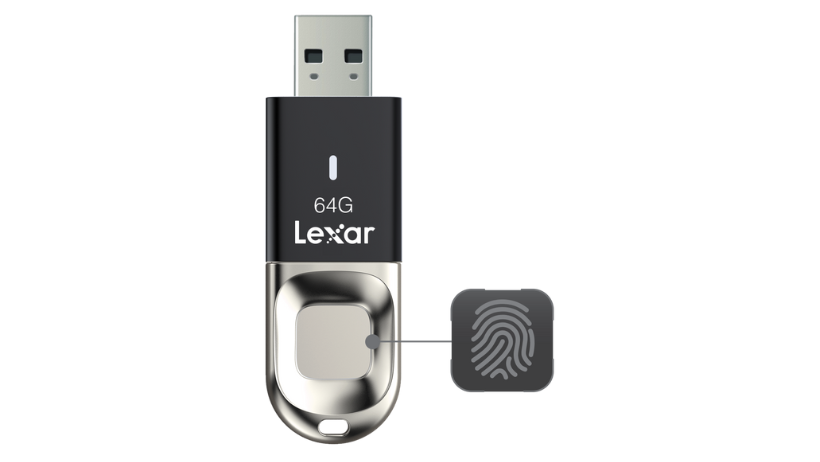 Lexar's Fingerprint security JumpDrive® F35 USB 3.0  finally launched in India
With the rise of the digital era, ensuring the security of both personal and professional data has become more crucial than ever. Pendrives are the gold standard for data storage and sharing, providing exceptional reliability and accessibility. However, traditionally, they do not offer much safety against data breaches. But no longer! Lexar, a global leader in flash memory solutions, has finally announced the launch of its JumpDrive® F35 USB 3.0, a fingerprint-enabled pendrive with up to 3000 MB/s sequential read performance, in the Indian market. In a market where fingerprint-enabled pendrives are limited, the Lexar F35 USB with its 256 AES encryption stands out as the only reliable option from a reputable global flash memory brand known for its durability, enhanced security, performance, and speed.
Lexar's F35 Jumpdrive is the one storage device that securely protects your files at the tip of your finger. With so many people contributing to a business project, the last thing one wants is for any highly sensitive information to fall into the wrong hands. Indian professionals can breathe a sigh of relief with this newly launched F35 Jumpdrive. Designed for those who demand the highest level of data security, the drive can use fingerprint authentication to protect sensitive data from unauthorized access attempts. The Jumpdrive is designed to store up to ten unique fingerprints, ensuring that your data remains yours while allowing access to trusted individuals only.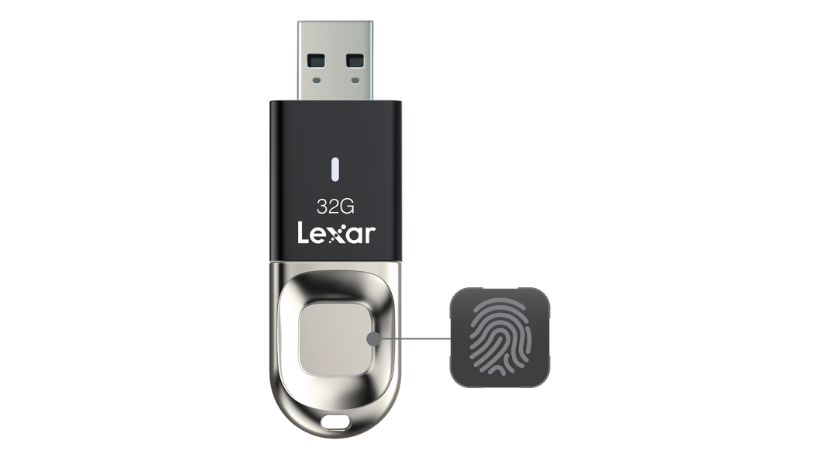 The advanced biometric technology system eliminates the need to be dependent on the traditional methods of setting passwords or PINs, which means a person is free from remembering the codes. Ultra fast recognition helps you access your drive in less than 1 second. Just place your finger on the drive, and you're ready to power through your day. The straightforward setup process makes the F35 an ideal companion, requiring no software drivers. This means you can simply plug in the drive and use the pre-installed application to set up a password and authenticate with your fingerprint(s). To top it off, the jumpdrive has 256-bit AES encryption to ensure the highest level of data security and prevent any data loss or corruption.
The other key highlights of the Lexar® JumpDrive® F35 are:
USB 3.0 support
Transfer speeds upto 300 MB/s
Up to 10 fingerprint IDs allowed
Ultra-fast recognition – less than 1 second
Easy set-up, no software driver needed
256-bit AES Encryption
Three-year limited warranty
The Lexar® JumpDrive® F35 comes in various capacities, including 32GB, 64GB, with read speeds of up to 150MB/s or 300MB/s at the price of Rs. 4500, Rs. 6000, and is available at all the leading online and offline retailers.
About Lexar
For more than 25 years, Lexar has been a trusted global brand of memory solutions. Our award-winning lineup includes memory cards, USB flash drives, card readers, solid-state drives, and DRAM. With so many options, it's easy to find the right Lexar solution to fit your needs. All Lexar product designs undergo extensive testing in the Lexar Quality Labs, facilities with thousands of different cameras and digital devices, to ensure performance, quality, compatibility, and reliability. Lexar products are available worldwide at major retail and e-tail stores. For more information or support, visit www.lexar.com.