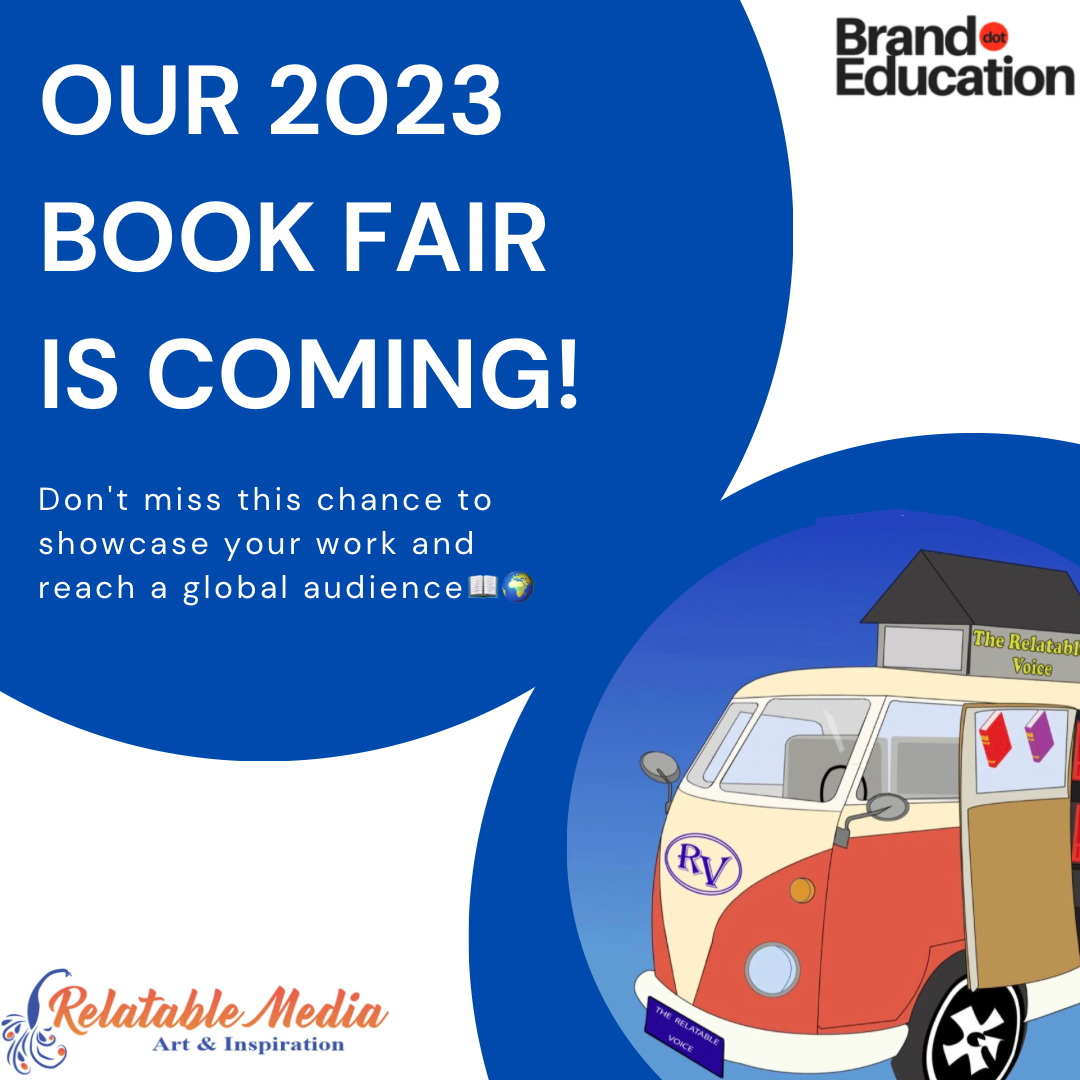 Hit the Literary Road: The RV Book Fair Celebrates Stories, Authors, and Ideas
Rev up your excitement and grab your literary map, because we're taking you on a journey like no other! Imagine cruising down the literary highway as The RV Book Fair rolls into town this November. This unique event, co-hosted by Relatable Media, BrandEducation and WorldAuthors is all about bringing book lovers, authors, and idea enthusiasts together. It's like a pit stop for fantastic discussions, where authors get to share their stories and ideas with fellow travelers.
Your tour guides on this literary road trip are Lucia Matuonto, Pat Backley, and the navigator of creativity, actor-director James Quinn. They'll be your companions on a road filled with engaging articles, discussion panels and great stories. And don't miss the special detour where executive producer Desiree Duffy will steer us through the exciting world of AI and creativity.
We're thrilled to announce our partnership with TopShelf Magazine.
Highlights of the Journey:
1. Chats at Crossroads: Tune in to interesting conversations with up to three expert guests on each panel. These discussions will be live-streamed on WorldAuthors' YouTube channel and the Relatable Media website. It's like sharing road stories with people from around the world. Check out a preview at WorldAuthors' Author Interview.
2. Stories on the Airwaves: Your tales will come to life as audio recordings, available as episodes on The RV Podcast. It's like having your stories shared around a campfire, reaching listeners far and wide.
3. Roadside Insights: Share insights about your journey as an author through fun Q&A sessions. These pit stops will be featured in BrandEducation's e-magazine, Google News, and Flipboard. See an example at Author of the Week.
4. Spotlight on Your Work: Give your books a chance to shine on BrandEducation's platform with special Book Shoutouts. It's like your books waving to fellow travelers on the literary road.
5. Campfire Stories: Campfire Tales: Pen an article for The Relatable Voice Magazine and envision it as if you were sharing stories around a warm and inviting campfire.
6. Voice on the Road: Let your stories hit the road with a wider audience by sharing your video on Listen Blurb. It's like sending your stories echoing through the landscape.
For all the details, route updates, and registration, head to the Event Website.
About The RV Book Fair: The RV Book Fair is where authors, readers, and dreamers come together to celebrate the joy of storytelling. Through chats, podcasts, articles, and more, authors get a chance to connect with all kinds of readers.
Grab The Relatable Voice FREE magazine at: https://www.relatable-media.com/online-store and subscribe to The Relatable Voice podcast at: https://open.spotify.com/show/1W0g9d5FdCFwqQxPWKGBfM?si=f7287d5b19ff4a4e