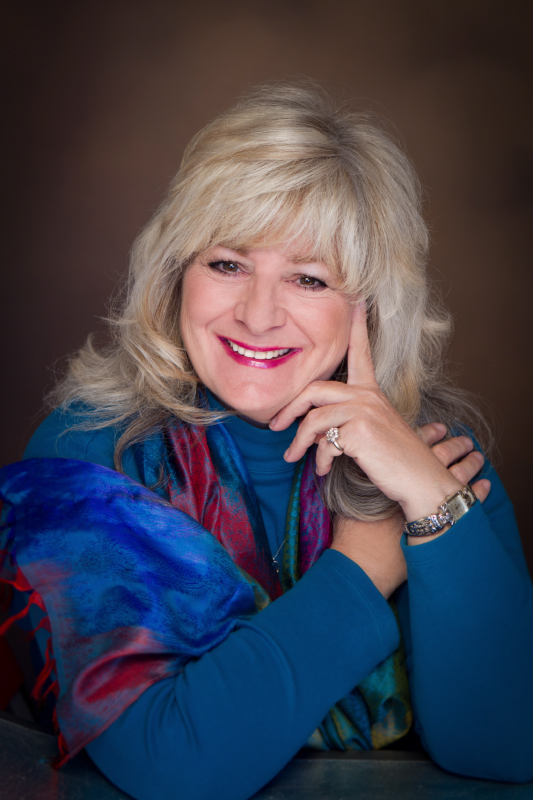 The Incredible Intuitive Work of Author Terri Jay
How can the separate worlds of intuitive communication, animal communication, medium-ship with people and animals, medical and veterinary intuition, remote viewing, map dowsing and energy healing all be provided by one individual? When that individual is Terri Jay, it is simple. Terri Jay bases her work in physics. She believes that all she does is pick up on vibrations and frequencies that other people miss.
"It really is all the same. We need to listen in a different way and listen faster for the information that is being relayed," Jay said. Terri considers herself a down-to-Earth Nevada cowgirl so in 1990, when she "heard" a non-verbal child speak to her in her horseback therapy program, she was shocked. The suggestion was made to learn to communicate with the horses because all animals are telepathic. One thing has led to another, and Jay knows that there are no limits to the types of information that she can discern.
Jay shared, "I really feel blessed that I was challenged by my clients to help in all types of ways, whether with relationships, finances, health, horses, dogs, cats and both people and pets who have passed. When they asked questions, I was given or shown the answers. I am still shocked to this day and often joke that I can't make this stuff up."
When Terri first started to do readings on animals, especially horses, it was all she wanted to do since she is a life-long professional horse person. She shared that now the only readings she won't do are predictions and police work. Jay said, "I believe that predictions are unethical due to the Law of Attraction. Yet that is what many people want. I think it is much more beneficial to teach people to become empowered and use the Law of Attraction to manifest the type of life that they want." Jay also stated that she doesn't do police work due to the negativity associated with the work.
Terri Jay currently has two books out and available on Amazon. Her first book is "The Cowgirl Shaman Way – Seven Easy Steps to Develop Your Intuitive Ability." Jay says, "This book is an introduction to my work and gives step by step instructions on how anyone can learn to develop their intuitive abilities. Jay's second book is, "Intuitive Communication – Communicating With People Who Cannot." This book is targeted to first responders, medical personnel and care givers. It has some great Case Studies and teaches the reader how to reach people who seem unreachable such as those in a coma, persistent vegetative state, with severe Alzheimer's, dementia, non-verbal Autism, strokes, traumatic brain injuries, neuromuscular diseases, intellectual disabilities and more.
Terri is working on her third book which is on medium-ship for people and pets. She is very excited as it takes the "woo-woo" out of communication with the deceased and destroys many of the myths and misconceptions surrounding after-life communication.
This year is going to be extremely busy for Terri Jay as she is in a series that is currently in production for a major network in addition to working on pitching her own TV show.
Terri resides in Minden, Nevada which is south of Reno and just east of Lake Tahoe with her husband, dogs and horses. You can reach her through her website at www.TerriJay.com or through Facebook Terri Jay | Facebook