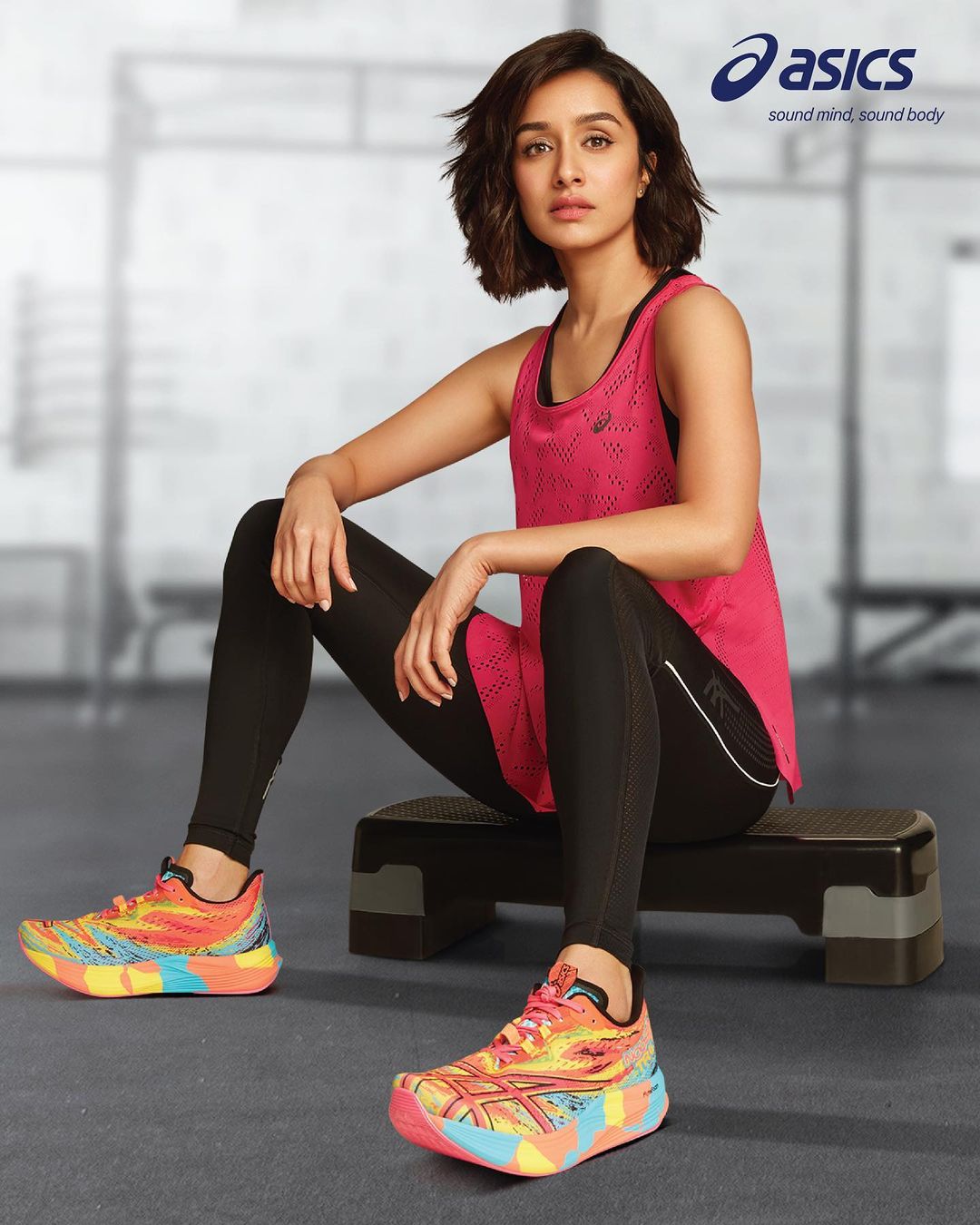 ASICS India Announces Bollywood Star Shraddha Kapoor as Brand Ambassador
ASICS, the renowned sportswear brand, has announced Bollywood actor Shraddha Kapoor as its brand ambassador for ASICS India. With this exciting partnership, ASICS aims to reinforce its core philosophy of 'sound mind, sound body' while establishing a stronger presence among female fitness enthusiasts in India. Kapoor will endorse ASICS' footwear and women's sportswear segment, further inspiring women to embrace an active and healthy lifestyle.
Rajat Khurana, Managing Director of ASICS India and South Asia, expressed enthusiasm about the collaboration, highlighting the alignment between Shraddha Kapoor's captivating performances and unwavering dedication to fitness with the brand's ethos. Kapoor's substantial fan base and influential presence make her the perfect ambassador to motivate and educate people on the importance of nurturing a healthy mind and body.
In addition to promoting fitness, the association with Shraddha Kapoor allows ASICS India to strengthen its market presence, combining style, comfort, and performance in their offerings. The brand aims to empower individuals to lead a balanced and active lifestyle without compromising fashion and well-being.
The growing awareness surrounding physical and emotional well-being has made it imperative for individuals to prioritize their overall health. Shraddha Kapoor, a famous Bollywood celebrity, recognizes the significance of a healthy body in nurturing a healthy mind. She expressed her dedication to sharing these values with her fans, emphasizing the importance of maintaining physical and mental well-being.
India has witnessed a surge in running and health-conscious communities, with more individuals embracing fitness as a way of life. ASICS India aims to become the preferred choice among runners and athletes by offering high-quality sportswear that meets their performance and style needs. The collaboration with Shraddha Kapoor is a testament to ASICS' commitment to empowering women in fitness and fostering a community that values an active lifestyle.
As ASICS India continues its journey to inspire individuals to prioritize their well-being, the addition of Shraddha Kapoor as brand ambassador signifies a powerful partnership that will inspire women across the country. With her influence and dedication to fitness, Kapoor will play a pivotal role in promoting ASICS as a brand that supports individuals in achieving their fitness goals and embracing a healthy lifestyle.
The ASICS and Shraddha Kapoor collaboration marks an exciting chapter for the brand, reflecting its commitment to excellence and innovation in the sportswear industry. As the partnership unfolds, we can expect to see a renewed focus on empowering women and promoting the importance of physical and mental wellness in the pursuit of an active and fulfilling life.