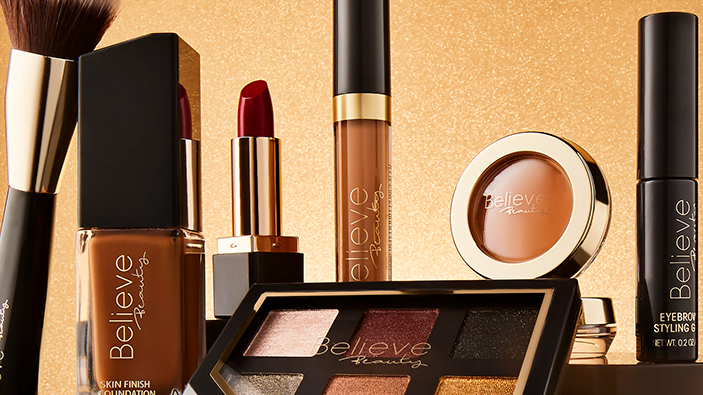 Image: Allure
A new makeup line "Believe Beauty" by Dollar General all $5 and under
Who says beauty doesn't come cheap, Dollar general has proved them all wrong by introducing a new makeup line that's all $5 and under.
Known for making shopping for everyday needs simpler and hassle-free, Dollar General Corporation Inc., is an American chain of variety stores headquartered in Goodlettsville, Tennessee, the brand has recently debuted a new makeup line where all products are $5 and under — and the internet is simply snapped.
Dollar General's private label "Believe Beauty" line was introduced in the spring with 150-items in the line. The line is now going viral and all thanks to beauty gurus and social media.
The line is co-developed by Maesa, is available at the roughly 15,400 stores around the U.S.
Today, when a high-end foundations cost more than $80, "Believe Beauty" by Dollar General is getting rave reviews from beauty gurus and vloggers who posted videos to Youtube doing their makeup with products from the line.