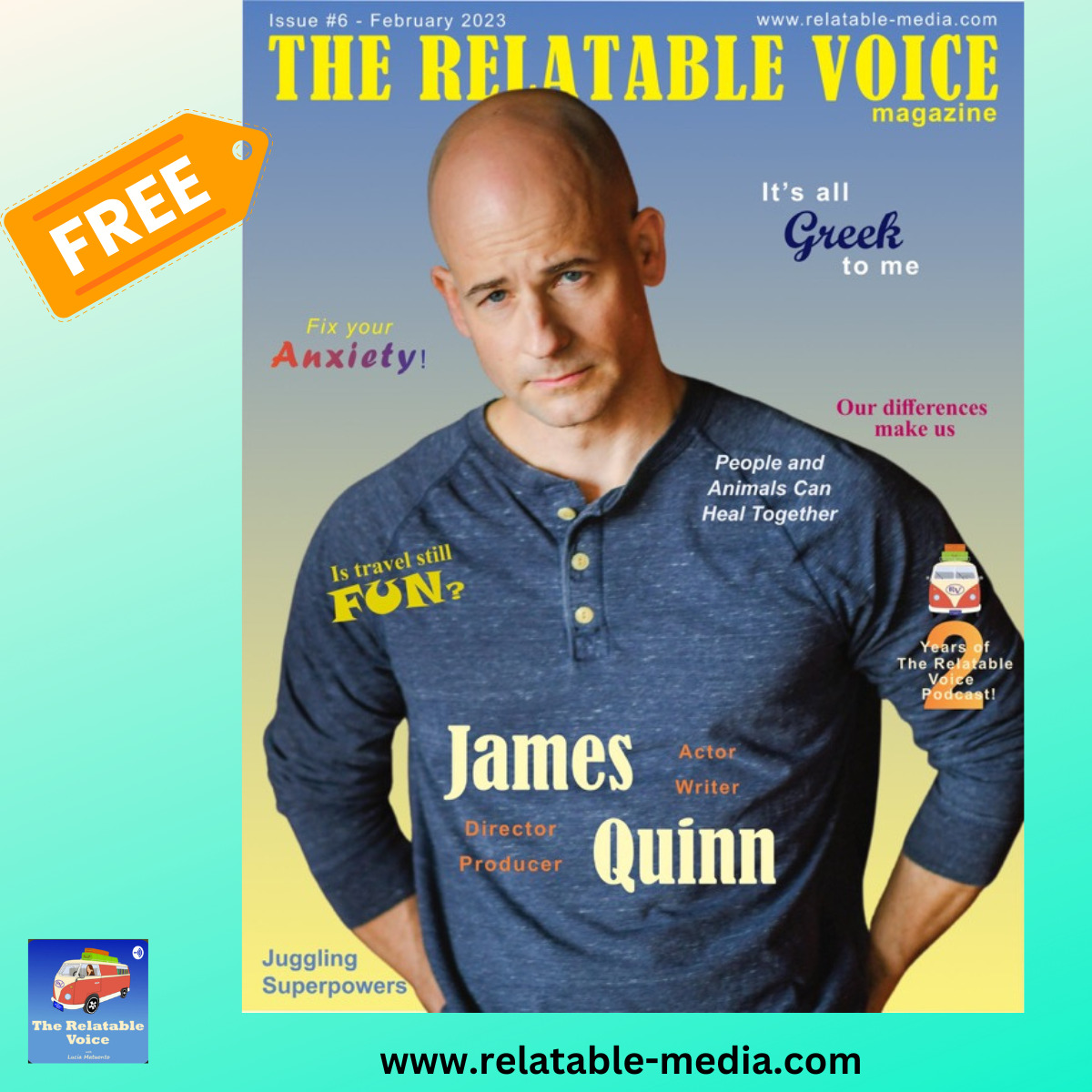 The Relatable Voice Community: February Journey: Celebrations, Talented Guests and Inspiring Articles
February has been an outstanding month for The Relatable Voice Podcast. We were ecstatic to receive a message from the Chartable.com notifying us that we secured the 133th spot in the entire United States' arts podcast rank. Additionally, we are celebrating our second anniversary, boasting over 1.5 million downloads, and releasing the sixth issue of The Relatable Voice magazine. This month, we are honored to feature four talented actors on the podcast and magazine: Brendan Bradley, Dennis Mallen, Jay Croot, and our cover star, James Quinn.
James is a multifaceted artist, acclaimed for his achievements as an award-winning actor, director, producer, and writer. I recently had the pleasure of watching his movie Sandman and was impressed with his exceptional acting skills. It was also fascinating to discover that he produced such a great film.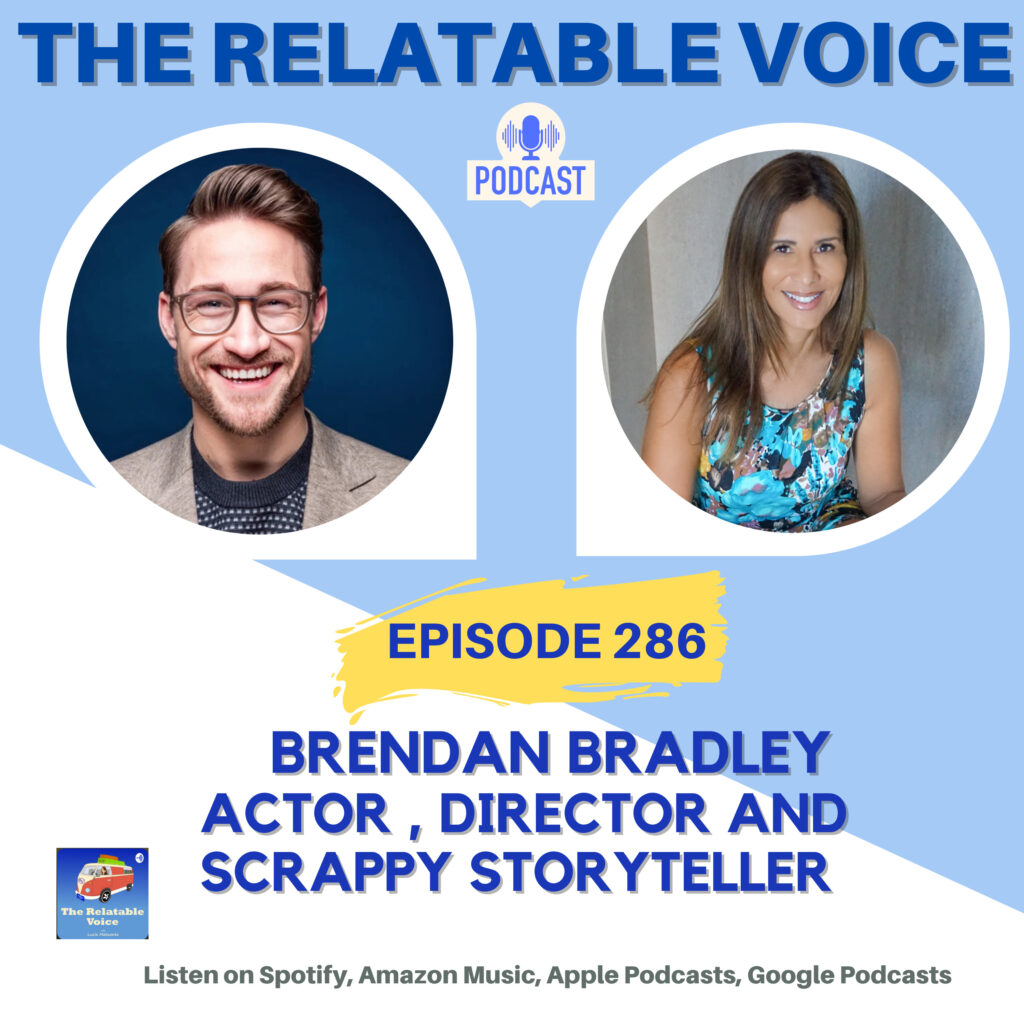 During our podcast with Brandon Bradley, I had the opportunity to learn more about virtual reality and the virtual reality musical he wrote and performs called "Non-Player Character." I also gained valuable insights from Dennis Mallen, who talked about his latest movie "Grey People" and how to navigate a career change.
Additionally, actor Jay Croot contributed a hilarious article titled "Almost Arrested For a Crime I Clearly Didn't Commit," chronicling his experiences in Greece. Furthermore, we had the pleasure of featuring Lisa Skinner, author of the insightful book "Truth Lies & Alzheimer's – Its Secret Faces," Anika Savoy, who shared her knowledge about Paranormal Historical Romance, and Gerry Drake, who discussed his challenges in selling a house. We were also fortunate to have many other remarkable guests share their unique stories on our show. It has been an incredible journey, and we are grateful for our wonderful community. The Relatable Voice Podcast will continue to explore the world, connecting with innovative minds and inspiring listeners. Wishing you all safe travels on your journeys.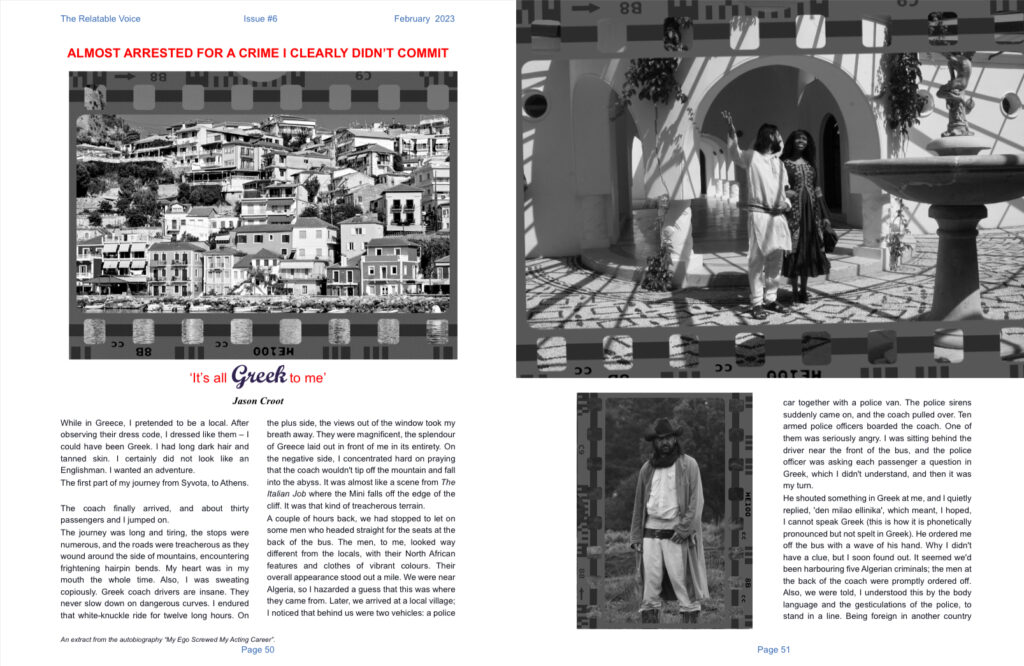 Find out more at: https://www.relatable-media.com/