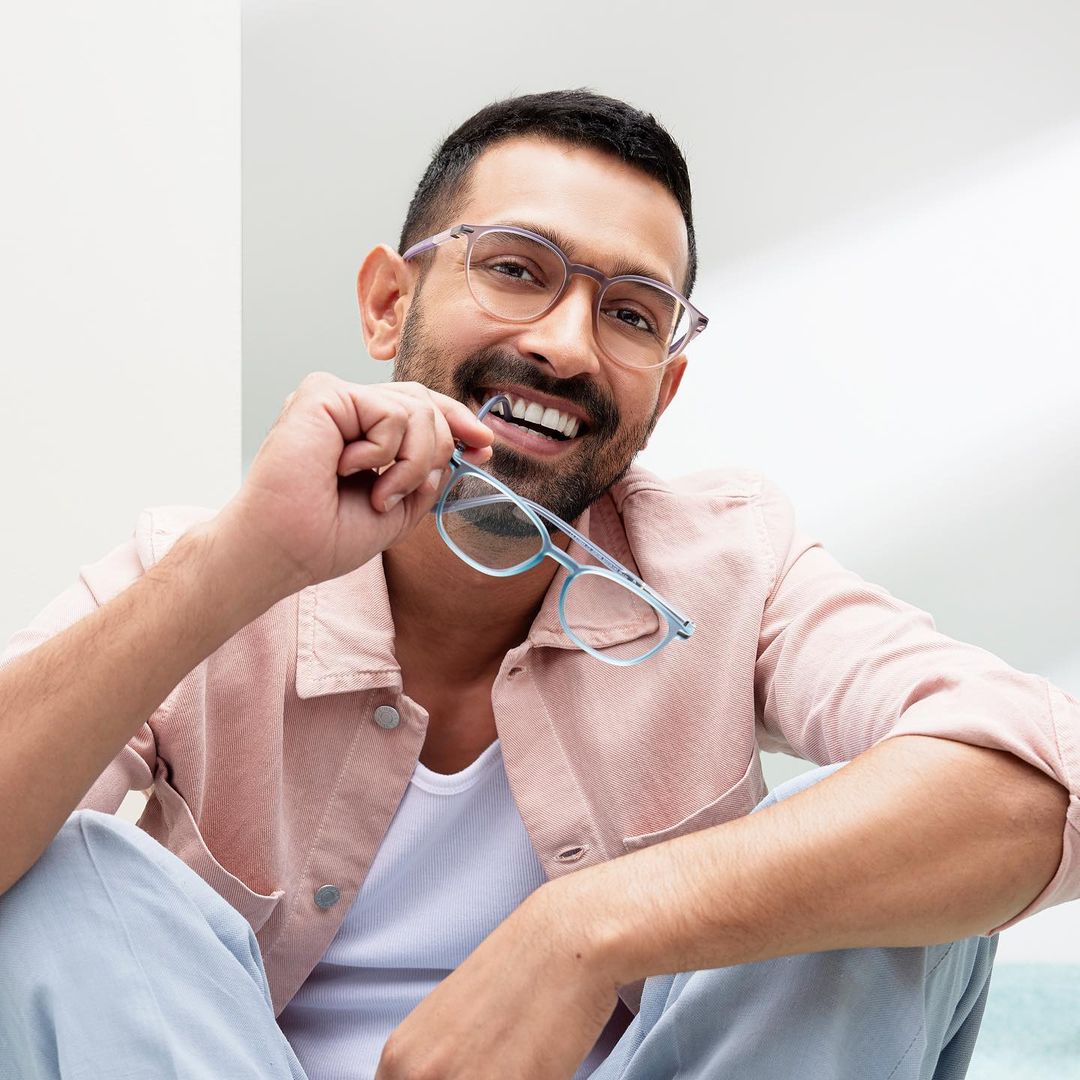 Vikrant Massey has been appointed as the brand ambassador for Lenskart
Lenskart has partnered with Vikrant Massey for their latest Lenskart AIR collection, featuring Matte Essentials. Vikrant, known for his versatility as an actor, continues to showcase his range of characters through this collection. The brand excels in captivating us with their diverse eyewear options, and now they have made a bold move into the fashion industry. By collaborating with Vikrant, Lenskart aims to establish itself as a leader in the fashion space and present trendy eyewear choices.
Vikrant perfectly aligns with the brand's core values, exuding confidence and authenticity. With his innate charm and popularity across different demographics, he is a natural choice as the face of Lenskart's new collection.
Matte Essentials offers eyewear that captures the essence of modern minimalism, redefining style. This collection is expertly crafted to elevate your eyewear experience, focusing on precision and attention to detail. It caters to individuals who appreciate simplicity without compromising on style.
One of the highlights of the Matte Essentials collection is the groundbreaking TR90 frame. These frames are lightweight yet incredibly durable, providing unmatched comfort that adapts to your lifestyle. Whether you're constantly on the move or spending long hours at work, the TR90 frame keeps you feeling weightless so you can concentrate on what truly matters.
The collection also features a palette of pastel colors, adding a touch of sophistication. Each frame showcases a sleek matte finish, radiating a contemporary allure. With its matte finish, the Matte Essentials collection effortlessly blends into any setting, making it suitable for both formal and casual occasions.