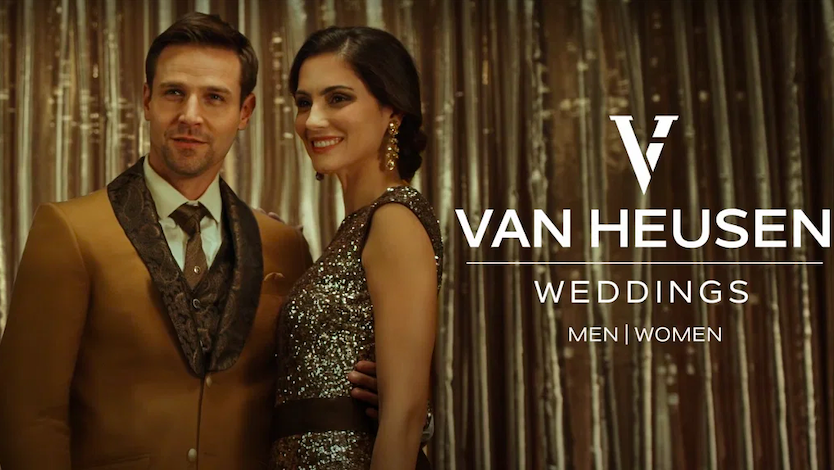 Van Heusen Introduces 'Van Heusen Weddings' Collection
The renowned fashion brand Van Heusen has introduced its latest campaign, 'Van Heusen Weddings.' This campaign marks the brand's entry into the space of wedding suits and blazers, promising a fresh and unique interpretation of wedding fashion.
Van Heusen Weddings' campaign isn't just your typical fashion launch. It's an all-encompassing plan designed to showcase their premium collection of ceremonial suits and blazers. These aren't your regular suits; they are tailored for the discerning consumer who seeks elegance and sophistication.
Abhay Bahugune, COO, Van Heusen, said, "At Van Heusen, we recognize that suits have transcended their traditional roles in corporate settings. This campaign signifies the launch of our premium ceremonial suits and blazers collection, tailored to the discerning consumer. The collection showcases unique colours, sophisticated embellishments and premium fabrics, heralding a fresh interpretation of wedding attire."
To ensure that the 'Van Heusen Weddings' campaign reaches a wide audience, it will be supported by a complete 360-degree multimedia promotion plan, including television, digital channels, print publications, and outdoor advertising. Additionally, it will be telecasted during the ICC World Cup on Disney Hotstar.
Mithila Saraf, CEO, Famous Innovations, added, " Our solution lies in dynamically showcasing premium wedding wear, a departure from the conventional approach. Coupled with the distinctive coffee gold colour being introduced by the brand, this strategy ensures that Van Heusen distinguishes itself in the crowded wedding and special occasion market."
Moreover, these stylish and sophisticated wedding suits and blazers will be easily accessible. You can find them on popular online marketplaces like Flipkart, Amazon, Myntra, and Van Heusen's official website and app. So, if you're looking for wedding attire that blends tradition with a contemporary twist, the Van Heusen Weddings collection is where you'll find it. This new campaign will transform how we perceive wedding fashion, offering a fresh take on elegance and sophistication.