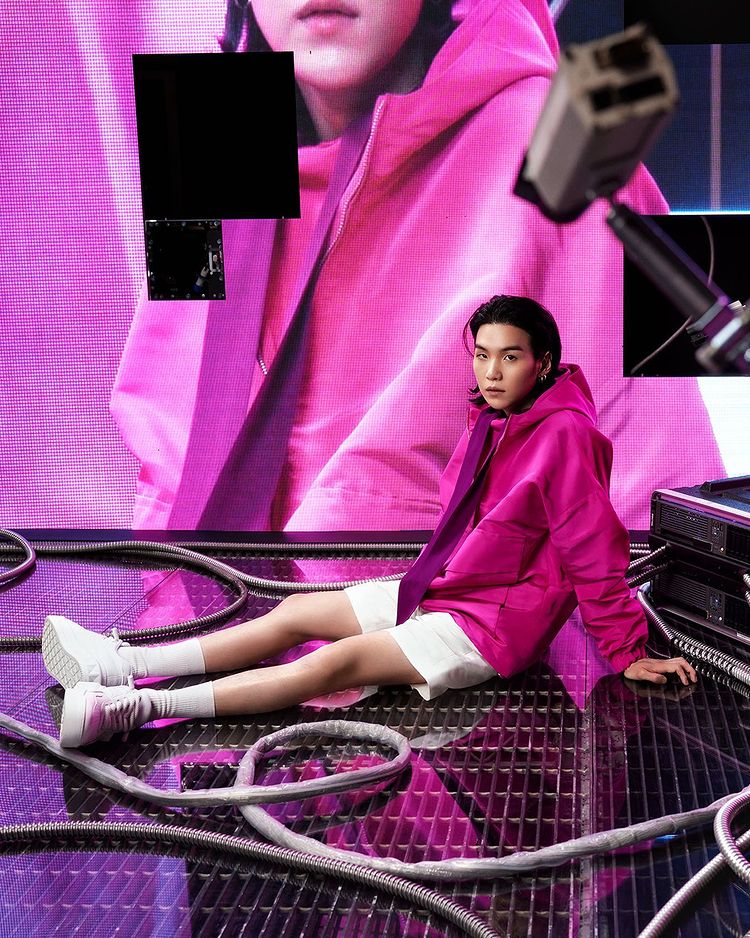 Valentino Announces SUGA as New Brand Ambassador and "ValentinoDiVa
Valentino, the renowned Italian luxury brand, has announced that SUGA, a multifaceted artist, will be its new brand ambassador and "ValentinoDiVa." The brand's creative director, Pierpaolo Piccioli, praised SUGA, saying, "he perfectly embodies everything that DI.VAs stand for: diversity, inclusivity, creativity, and passion."
SUGA is known for his unique style and versatility as an artist, and is considered to be one of the most influential figures in the music industry. He is a rapper, songwriter, record producer and member of the South Korean boy band BTS. The band's global success has earned them a massive fan base, known as "ARMY," which has helped SUGA become one of the most popular and respected figures in music today.
Valentino's decision to choose SUGA as its new brand ambassador is a reflection of the brand's commitment to diversity and inclusivity. The brand's creative director, Pierpaolo Piccioli, said in a statement, "SUGA is a multifaceted artist, who uses his talent and work to express himself with energy and authenticity. He perfectly embodies everything that DI.VAs stand for: diversity, inclusivity, creativity, and passion."
SUGA also expressed his excitement about the partnership, stating, "Everyone has different dreams and their own individual values. Maison Valentino and creative director Pierpaolo Piccioli have always supported this kind of diversity, which I believe in as well. I consider it a joy to become a Valentino Di.Vas, and I'm sincerely delighted to be a part of the Maison Valentino Essentials campaign."
The brand's decision to choose SUGA as its new brand ambassador is a major step towards building a more inclusive and diverse brand. SUGA's global popularity, combined with his unique style and versatility, will bring a fresh perspective to the brand and help it reach a wider audience.
This collaboration is also a reflection of the growing trend of luxury brands partnering with celebrities and influencers to increase their reach and appeal to a younger audience.
SUGA is set to appear in Valentino's upcoming "Maison Valentino Essentials" campaign, which will showcase the brand's latest collections and highlight its commitment to diversity and inclusivity. The campaign is set to be launched in the coming months, and fans of both SUGA and Valentino are eagerly awaiting to see the results of this exciting partnership.