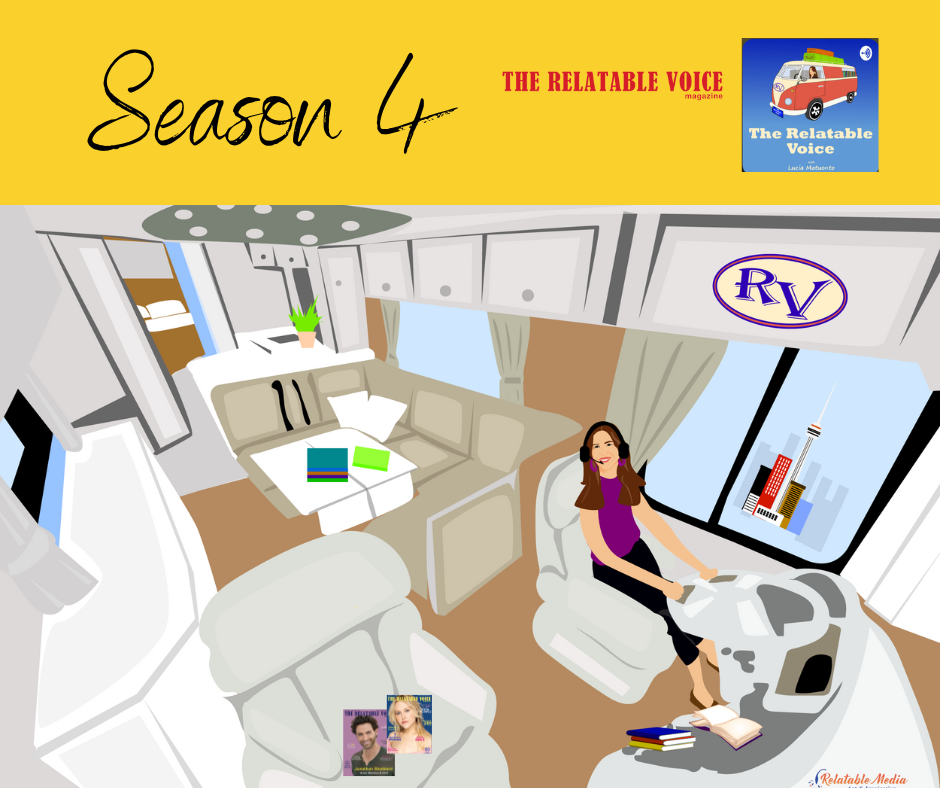 The Relatable Voice Podcast – Season 4
The Relatable Voice Podcast is turning two years old and what an incredible journey it has been! In just two short years, we've grown in terms of the topics we discuss, the variety of creatives that participate, and our audience all over the world. We've traveled to New Zealand, the United States, South Africa, Switzerland, and many other places, meeting incredible artists, authors, actors, coaches, and doctors who have inspired and contributed to making our community grow and become wiser.
Along the way, we started publishing The Relatable Voice Magazine, which has been a huge success and is attracting more and more artists. We're so proud of this addition to the RV community and the impact it's had on our listeners.
All of this has been possible thanks to the great people who dedicate some of their time to participate and share their stories, and to our loyal and ever-growing audience. We're so grateful for all of the support and encouragement we've received.
For all of these reasons, we're extremely thrilled for the start of season 4. We've got some amazing stories and guests lined up and we can't wait for you to hear them. We're confident that you won't be disappointed if you continue to follow us.
So, to all of our listeners out there, we encourage you to get inspired by all of the great stories we have prepared for you and, if you're a creative, get out of your comfort zone and contact us to come on the podcast and share your story! We're waiting for you! Let's continue to grow and learn together in this amazing community. Thank you for two incredible years and here's to many more!
Listen,subscribe and grab your free magazine at: https://www.relatable-media.com/