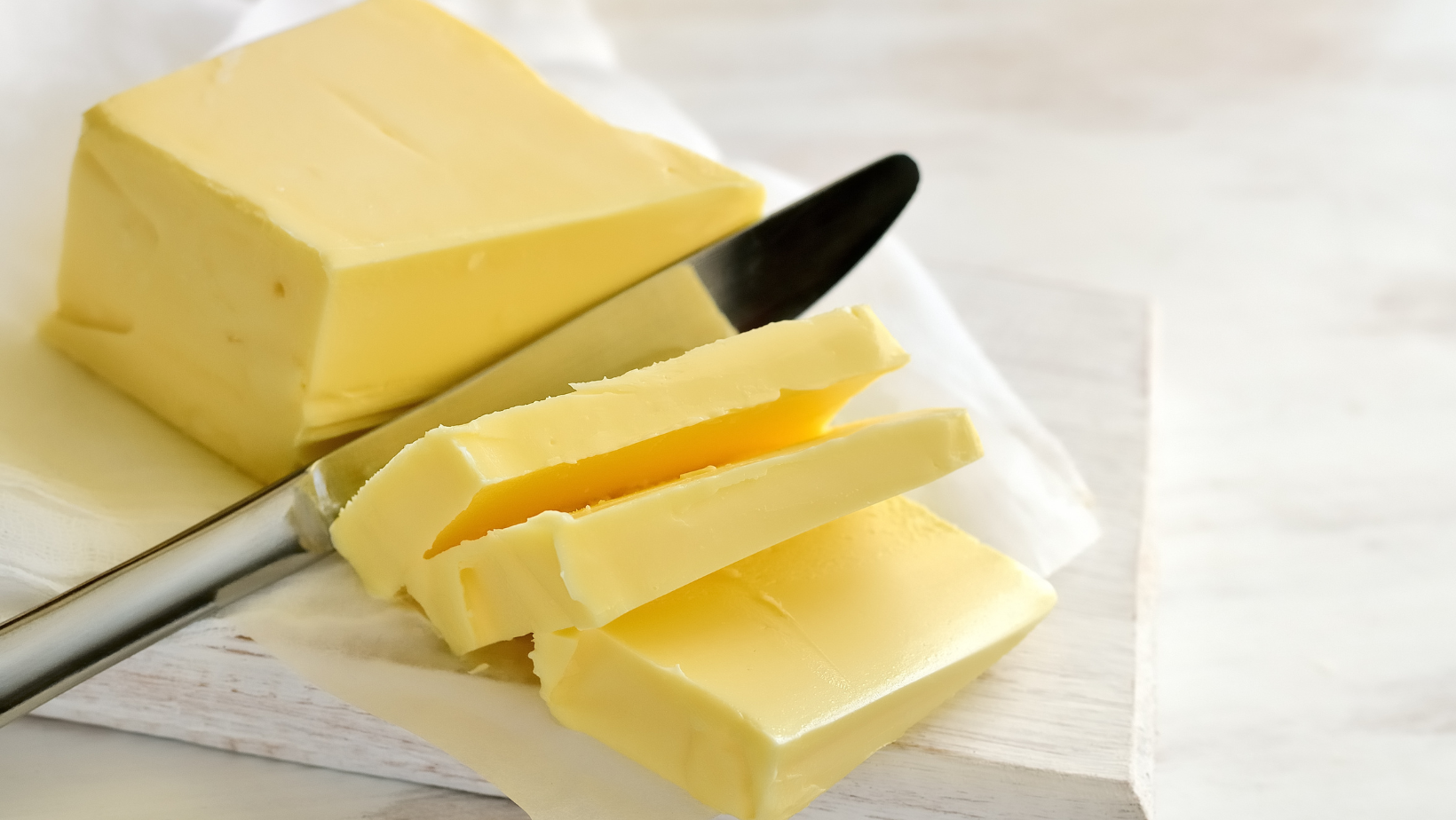 Top Butter Brands in India
Butter, a classic dairy delight that has graced Indian kitchens for generations, holds a cherished place in the hearts and palates of millions. From enhancing the flavors of traditional curries to serving as a luscious spread on a slice of warm bread, butter's versatility and delectable taste have earned it a permanent spot in the culinary landscape of India. Rooted in tradition and cherished for its rich aroma, butter continues to be a staple that bridges generations and cultures.
The Making of Butter: A Dairy Transformation Crafted from the wholesome goodness of cow or buffalo milk, butter undergoes a remarkable transformation from liquid to solid, resulting in a product that embodies indulgence. The process involves isolating milk fat from the rest of the milk components, a journey that entails removing water and milk particles. This meticulous process leads to the creation of butter, a product celebrated for its distinct flavor profile and culinary applications.
Butter: Beyond a Spread, a Culinary Masterpiece The allure of butter extends beyond its role as a delightful spread. With its rich and creamy texture, butter is a prized ingredient in Indian cooking, adding depth and character to a myriad of dishes. From the silky gravies of traditional curries to the flaky layers of delectable pastries, butter's transformative power elevates culinary creations to new heights.
Exploring India's Finest Butter Brands India boasts a rich tapestry of butter brands, each offering a unique blend of flavors and qualities. Here's a glimpse into some of the finest butter brands that have captured the hearts of Indian consumers:
1. Amul: A Heritage of Flavor and Trust Amul, a name synonymous with quality and trust, has been an integral part of India's dairy landscape. The iconic Amul Butter, with its utterly delicious taste, has become a beloved companion on breakfast tables across the nation. Since 1950, the endearing Amul Butter Girl has been a symbol of the brand's timeless appeal.
2. Mother Dairy: Nurturing Goodness, One Scoop at a Time Mother Dairy, committed to providing nutritious dairy products, brings us butter that embodies the essence of purity and flavor. With just the right touch of salt and a creamy texture, Mother Dairy Butter lends a wholesome touch to everyday meals.
3. Britannia: Crafting Culinary Experiences Britannia, a name steeped in tradition and culinary expertise, offers butter that exemplifies quality and taste. A thick and creamy delight, Britannia Butter adds a burst of flavor to dishes while maintaining the brand's legacy of excellence.
4. Verka: A Flavorful Journey from Punjab Verka, rooted in Punjab's dairy heritage, offers a smooth and creamy butter experience. A staple in Indian households, Verka Butter elevates the taste of gravies, meals, and baked goods, reflecting the rich culinary traditions of the region.
5. Gowardhan: From Farm to Table Gowardhan, a celebrated dairy product brand, presents pasteurized unsalted butter made from pure cow's milk. Crafted with care and devoid of artificial flavors, Gowardhan Butter is a testament to the brand's commitment to quality.
6. Patanjali: Ayurvedic Wisdom, Culinary Delight Patanjali, synonymous with Ayurveda and natural products, offers butter made from pure cow milk. Bursting with nutrition and flavor, Patanjali Butter serves as a healthy and delicious spread for a balanced diet.
7. Nandini: Karnataka's Dairy Legacy Nandini, a prominent dairy cooperative in Karnataka, offers butter that encapsulates the purity of cow's milk. Unsalted and distinctly sweet, Nandini Butter offers a taste of Karnataka's culinary heritage.
8. Kwality: Crafting Moments of Joy Kwality, known for its creative and high-quality dairy products, presents us with Pasteurized Table Butter and White Salted Butter. Kwality Butter, made from pure cream, adds a touch of indulgence to everyday meals.
9. President: Elevating Taste to Excellence President, an internationally acclaimed brand, offers a range of premium quality butter. With its rich and nuanced flavors, President Butter brings a touch of sophistication to culinary endeavors.
10. Omfed, Milma, and Aavin: Celebrating Regional Flavors Regional brands like Omfed, Milma, and Aavin offer butter that celebrates the unique tastes of Orissa, Kerala, and Tamil Nadu, respectively. These brands honor local culinary traditions, adding a distinct touch to Indian kitchens.
In a country where tradition meets innovation, butter brands in India continue to delight and inspire culinary enthusiasts. From the iconic to the artisanal, each brand offers a journey into the world of creamy goodness. As Indian households embrace butter as an essential ingredient, these brands stand as guardians of tradition, flavor, and quality, enriching the gastronomic experiences of millions.