The Ultimate Guide to Visiting Sintra
Sintra is a delightful city in Portugal. It's full of history, and it has a great location near some amazing places to visit and things to see. If you're planning a trip to Portugal, we've got everything you need to know about Sintra — from what time of year is best for visiting, to where the best food can be found (and at what price). We'll also tell you what makes Sintra unique among other European cities so that you'll have plenty of fun once you get there!
Welcome to Sintra!
Sintra is a town and municipality in the hills of the Serra de Sintra, located about 50 kilometers west of Lisbon, in continental Portugal. The region is commonly referred to as the Portuguese Riviera. Plan your visit in advance – we strongly recommend to book an excursion in Sintra with a local English-speaking guide.
History of Sintra
Sintra has a long history, dating back to the 9th century. The region was once a royal residence in the 15th century and is now a UNESCO World Heritage Site. In its early days, Sintra was just another village among many in Portugal's central mountains. But its location near Lisbon made it an attractive place for nobles looking for summer homes – and eventually led to its transformation into one of Europe's most beautiful cities.
Getting to Sintra
If you're coming from Lisbon, the best option is to fly into Lisbon and then take a train or bus to Sintra. The city is about an hour away from Lisbon by train and about 90 minutes from the airport by bus. If your hotel doesn't offer free shuttle service, make sure that they give you directions on how to get there – and don't forget your passport!
Where to Eat in Sintra
Sintra has a number of excellent restaurants, but the most popular one is the restaurant at the Parque da Pena. The park itself has been named one of the most beautiful in Portugal, so if you're going there anyway (and you should), make sure to eat at this restaurant! It's open daily from 12:30 p.m. until 10:00 p.m., though it closes earlier on Sundays and some holidays. If you'd rather try something else, there are plenty more options nearby as well: Restaurante O Castelo – This place serves traditional Portuguese food like bacalhau (salted cod) and carne de porco assada com alho frito (roasted pork with fried garlic). It's open Monday through Saturday from noon until 11 p.m., Sunday from 1 p.m.-9 p m.
Where to Stay in Sintra
Hotels in Sintra
Sintra has a wide variety of hotels and hostels to choose from, but we highly recommend staying in one of the luxury hotels that overlooks the town. They're not only convenient for visiting all of Sintra's main attractions, but also offer an unforgettable view at night as you sip on your glass of port or brandy.
B&Bs in Sintra
If you want to get away from it all while still being close enough to walk everywhere, consider staying at one of these charming B&Bs near the center of town. They're often family-owned businesses with friendly staff who can help make your stay even more enjoyable by recommending their favorite restaurants or activities around town!
What to See in Sintra
Sintra is home to many palaces, castles and parks. Here are a few of the most popular places to visit:
Sintra Palace – This is one of the most beautiful palaces in Portugal. It has its own gardens, which make for an excellent walk or jog around the grounds. There's also an art museum inside that you can check out if you want some culture on your trip!
Sintra National Palace Museum – Another must-see attraction when visiting Lisbon or anywhere else nearby! The architecture here is breathtakingly beautiful and it's easy enough to get lost inside this palace without even realizing it (trust me). If possible though try not too spend too much time inside because there are other things waiting outside like trees full of flowers growing up over walls – you'll definitely want see those before heading back home again!
Sintra is the perfect place for a relaxing trip
Sintra is the perfect place for a relaxing trip. It's a historic town with many things to do, and it's also one of Portugal's most beautiful spots. The best part? You can visit Sintra without spending too much money!
The Best Things to Do in Sintra
Visit the Palace of Pena, a UNESCO World Heritage Site.
Visit the Quinta da Regaleira, a UNESCO World Heritage Site.
Take a walk through Sintra and enjoy the views. The town is full of beautiful architecture, including many palaces and castles that were built by royalty during Portugal's heyday as an empire under Dom Manuel I (1495-1521).
There are also several viewpoints where you can get great photos if you're into photography!
Tours and Activities in Sintra
The best way to explore Sintra is on foot. You'll want to be careful of where you walk, as many areas are steep and rocky. If you're not up for doing all that walking, there are buses that go from one landmark to another (and some even stop at the castle). The cable car is also an option if you want an aerial view of Sintra's sights without having to hike through the forest all day!
If you're looking for something more active than just sightseeing, renting a bike is another great way to get around this beautiful town. There are plenty of trails in nearby hillsides that offer great views without too much difficulty; just make sure not accidentally stray into a field full of sheep or cows!
Best Time to Visit Sintra
If you're planning a trip to Sintra, spring and autumn are the best times. Summer is too hot and can be very crowded, while winter is cold and rainy (but also beautiful).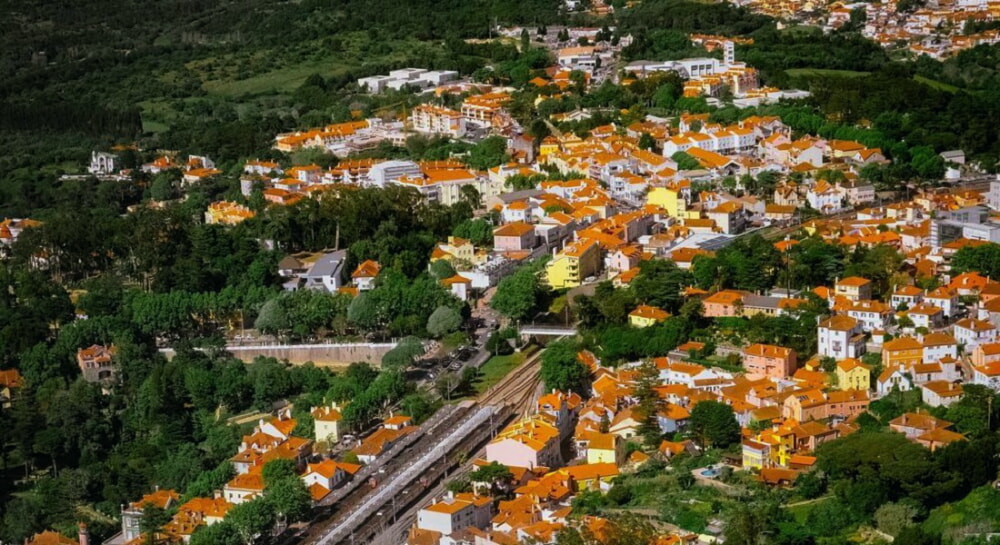 This guide will help you understand the history and culture of Sintra
Sintra is known for its rich history and architecture. The town has many castles, palaces and monuments that tell the story of Portugal's past. It's also an excellent place to relax, enjoy good food and drink, or visit one of the many museums on display. So whether you're looking for a romantic getaway or just want some time away from the hustle-and-bustle of everyday life in Lisbon (or anywhere else), Sintra should be at the top of your list!
We hope that this guide has helped you understand the history and culture of Sintra. It's a great place to visit, and there are so many things to do! If you want more information on what we recommend doing in Sintra, take a look at our other blog posts – they have lots of tips on how to make your trip even better.