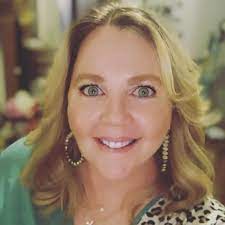 The RV Book Fair – CJ Ives Lopez
Welcome to The RV Book Fair! C.J. can you tell me about your latest book and what inspired you to write it?
My husband and I wrote a military psychological thriller due at the year's end. The title is 48 hours to home. We worked on it for almost three years because we wanted to get it just right. The story culminates our experiences during our service, fictionalized, and stories over smoke pits in places most don't talk about anymore. We took that and created a character that I feel a lot of veterans will recognize as they go through these scenarios. We wanted to highlight one of our biggest struggles, and many do, but tell a tale with real-life implications, some over-sensationalized symbolisms, and some mystery. It took on a life of its own once we started because "Christian," the main character, took off, and we enjoyed the writing process together.
How do you approach writing? Do you have a specific ritual or routine?
I am as random as they come. Writing to me is therapy, so I refuse to approach it as a job. I know that's horrible, but I tried to sit down at a specific time to write or make sure I got a specific number of words out, and while it did me well and I was a high producer, the love of it went away and I no longer had an outlet to let the traumas I've went through in my life to flow out of me, and I went through a big depressive period. I scrapped that and allowed writing to become therapy again, and I write when I feel the creativity flowing out of me and live in the literary world in other ways when my writing doesn't feel like happening. Instead of approaching it as a business, I let the natural path serve me. I allow myself to approach working within the literary world and serving authors to be more of the business model that I work towards so that I can continue to be helpful and keep myself up to date on what is happening, along with ensuring that I am here for people.
What's the most surprising or unexpected place or situation where you've found inspiration for your writing?
I walk in my yard daily, which is full of all sorts of animals, like lizards, frogs, dogs, and birds. I talk to them all the time. There was even a squirrel who came to visit shortly after a neighbor passed away. And we had never had a squirrel, so I named him First Sgt. Juan, after the older man who had passed. Yes, I name all of the animals. I would tell a woodpecker that pecks at a tree, "You're going to kill that tree, and then how are you going to visit me?" I know it's wild, but I swear they listen to me!
One day, I realized that my neighbors probably thought I was nuts. So, my brain started plotting a story right there in my head. It's about a lady living alone and talking to all the animals in her yard. Two girls live next door to her and think she's crazy, but their parents tell them to be nice to her because she's lonely. The lady, Mrs. Makaro, named after my late doggie Marko, always bakes them cookies and tells them fantastical stories through the fence. The girls check on her as teenagers, and when she passes away, a lawyer tells the girls that Mrs. Makaro left them everything. When they go into her house, they find out that Mrs. Makaro isn't crazy after all!
I'm still writing the book, but it's coming along great. I can't wait to share it with you all! The working title is "The Wonderful Life of Mrs. Makaro."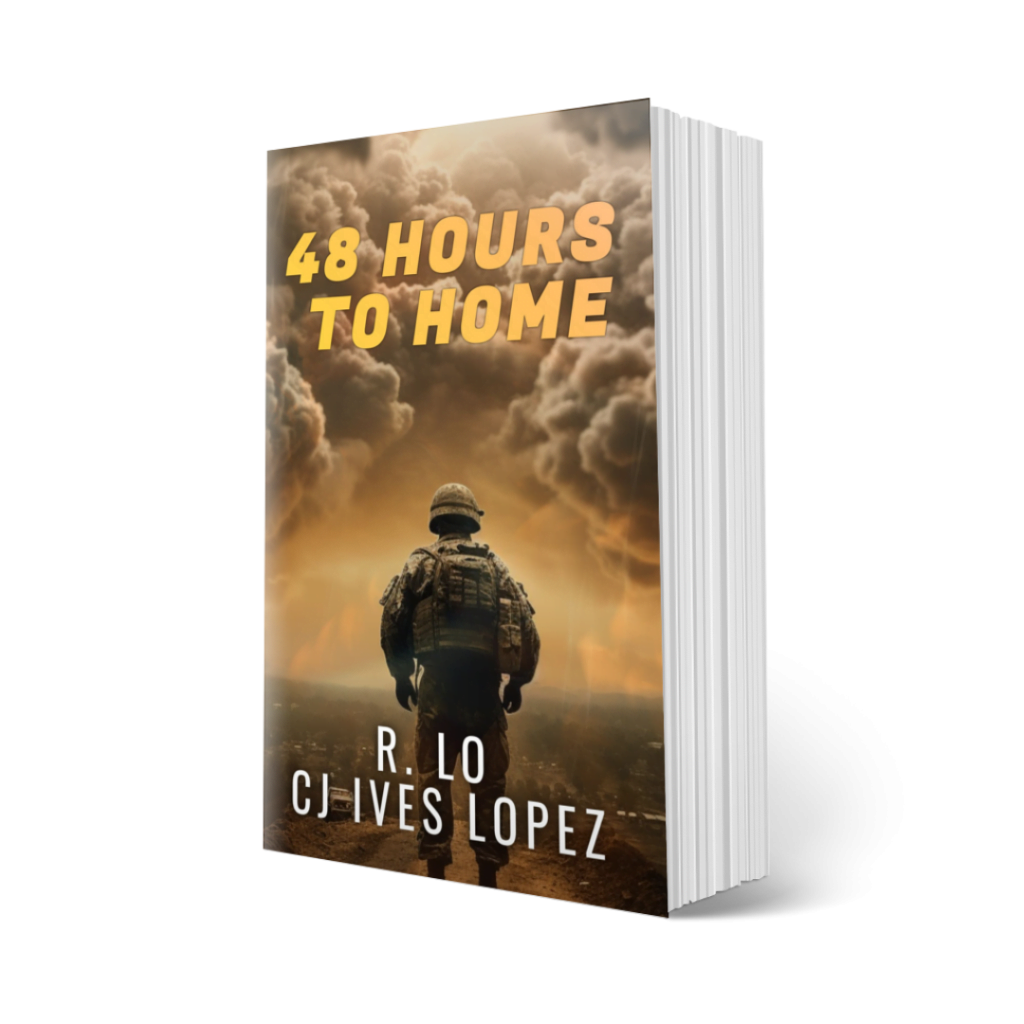 Many authors have a favorite place or environment where they prefer to write. Where do you find that you are most creative, and why?
Honestly, I am happy as long as Elvis is next to me. I don't need anything other than a comfy place, quiet and Elvis. I don't mind if it's outside, inside, or on a bed, in an office. I just need the right temperature; I can't be hungry, and Elvis, my little prince. I honestly think he makes all the difference. He's my favorite MUST in the world.
How do you choose the titles of your books, and how important do you think the book titles are in what theme or messages do you hope readers will take away from your books?
Each of my books has messages of kindness and hope. No matter what I write about, I always have hope and kindness as core themes because it's all I know about. Even when I wrote a book about the struggles someone was having, I had hope in it. When I wrote my sister's real-life story of drug addiction, there was kindness in there and hope. Everything that I believe at the core of who I am is kindness and hope, and even if I try to write dark, it always turns to kindness and hope. I'll never be able to write anything dark because there is so much light. I read dark, LOL, but I can't write it because of those core themes inside me that come through in all my writing.
What do you enjoy doing when you're not writing? Any hobbies or interests that influence your writing?
I love hanging out with my dogs and living in the literary world. It's no secret that I do all things bookish, from working on literary events, doing project management within the literary world, social media management, podcasting, my magazine, etc when I'm not doing that, you can find me playing ball with Elvis, hanging out in the yard with my other dogs, talking to my lizard Godzilla that lives in my tree or the plethora of other animals that live in my yard. I adore finding new wildlife (as long as they don't try to scare me.) I often joke that my yard is a wildlife nature reserve. The one animal I haven't quite become accustomed to is the tarantula. We aren't friends, but not quite enemies. I leave them alone, and they leave me alone.
How do you balance the meet for commercial success with your artistic integrity?
I don't look at it as a need for commercial success. I look at it more to meet readers' needs because they matter to me. I'm a reader, and I love that my favorite authors deliver stories I love. I want to do the same thing for my readers, so for me, it's about learning what they want to read and delivering something that makes them swoon, fall in love, and feel good inside. Some people call that commercial success, but to me, it provides an escape and a happy place for people who love reading. That is keeping to my artistic integrity at all times because I love caring for people. It's staying true to my heart and the theme of everything I do: hope and happiness.
What advice do you have for aspiring authors looking to publish their first book?
Write it first. I know you hear that from everyone, but there is a reason they are saying it to you. The hardest part is writing that thing. Once you finish, you can decide what's most important to you: pug it or possibly make a big deal. Then that will tell you if you will self-publish or traditionally publish. Suppose you want to publish and get it out there, self-publish. If you're going to try for the big fish, then pitch it to an agent. Let me tell you, pitching could take a while, so don't get discouraged; just sit around and wait for it to happen because it could happen. I'm not a waiting type of person. I'm a person of action. I self-publish because I'm waiting for no one to tell me what my future holds. After all, God has already ordered that.
Do you have any upcoming projects or writing plans to share with the readers?
Where do I start? At any given time, I'm working on 20 projects at once. While I'm publishing with my husband 48 hours to home, I also publish Book 2 in TheSouthmost Valleyy series with my nephew Arnold Found in Romania. It's a YA Fantasy book, and we are thrilled about it. I" 'm working on a Middle-Grade Fantasy book that will come out in 2025 and in the summer of 2024, two sweet romances, and a children's book, The Book Fairies, in the series with my Book Monsters. I told you, I'm working on tons of things at once. I say, live your dream, and don't let anyone else hold you back.
How has your writing evolved or changed throughout your career?
It has changed so much because I've learned so much. When I started, I was just writing. I had no background in writing, and I was just writing a story. I learned so much about Character ARCs, Plots, pacing, etc. I didn't have any background in writing, and I was a horrible English student. I wanted to write, so I put the time into my career and studied. I talked to people and learned what my writing was missing. I" 'm not perfect, and I'm still learning, but I know I'm improving and not giving up on a dream.
How do you handle writer's block or periods of low motivation?
I give myself grace. I used to tell people to write it out, but now I ask them to provide themselves with dignity. We often force ourselves to keep, but what if our bodies tell us we need a break? What if our bodies say, hold on now, let me just take a small break? We also need to realize when that break is up and not stay in that place because that could be a bad thing, but at the same time, don't forget the moments of self-care that we don't give ourselves because we're chasing that dream so hard. Don't forget bout your family, friends and the things that make us smile in the small moments.
Can you share an anecdote or a behind-the-scenes story from your writing journey that readers might find interesting or amusing?
Hmmm, maybe my best stories came from nightmares? Perhaps not amusing, but alarming? LOL, I've had vivid weird dreams after I retired, and since I" 've become more aware of them, I've learned to keep a notepad next to my bed so now when I can, I write them down, and since I've been doing that, I've become more creative when writing. The best stories are nightmares turned into love stories. It's weird, but I like to turn the bad into the good, and they make for better love stories than they do nightmares.
Where can our readers find you? My website : https://cjiveslopez.com
For additional information about the RV Book Fair and our featured guests, please visit:www.relatable-media.com