HOW "THE RELATABLE VOICE" BRINGS A COMMUNITY TOGETHER?
Sometimes all it takes for the right message to reach a community is the right collaboration between those who want to reach it.  Recently, The Relatable Voice has been just that relationship, and it's making powerful leaves in the world of creators everywhere!  It's an invigorating journey for anyone who wants to get their voice out there for the world to hear.
WHERE DOES IT COME FROM?
The concept of "The Relatable Voice" came from its happy creator, Lucia, and her discovery that it's not very often that authors and creators get a chance to share their story.  Beyond tiny blurb on the back of a book, if that, not many people know much about them.
From that lightbulb moment, The Relatable Voice was born specifically to bring in guest speakers that were interested in sharing their own stories as authors to all those who wanted to hear them.
THE IMPACT OF "THE RELATABLE VOICE"
The goal of this exciting podcast is to get a conversation going.  Be it about the environment, mental health, or modern society, Lucia focuses on bringing authors and independent creators that have something to say about it.  Each podcast episode aims to dig deep into the author or creator's life and offers up a great opportunity to make their voices heard to listeners.  
By participating in their own episode, each creator gets a chance to share their thoughts and ideas with all those who listen, and also make sure that people know that they are more than just a picture on the back of a book.
INTERESTED IN HAVING YOUR VOICE HEARD?
If you want to add your own voice and personality to the successful group of people who have been doing so in season one, please reach out to Lucia today. Season two is already starting to fill up with interested professionals who want to speak out.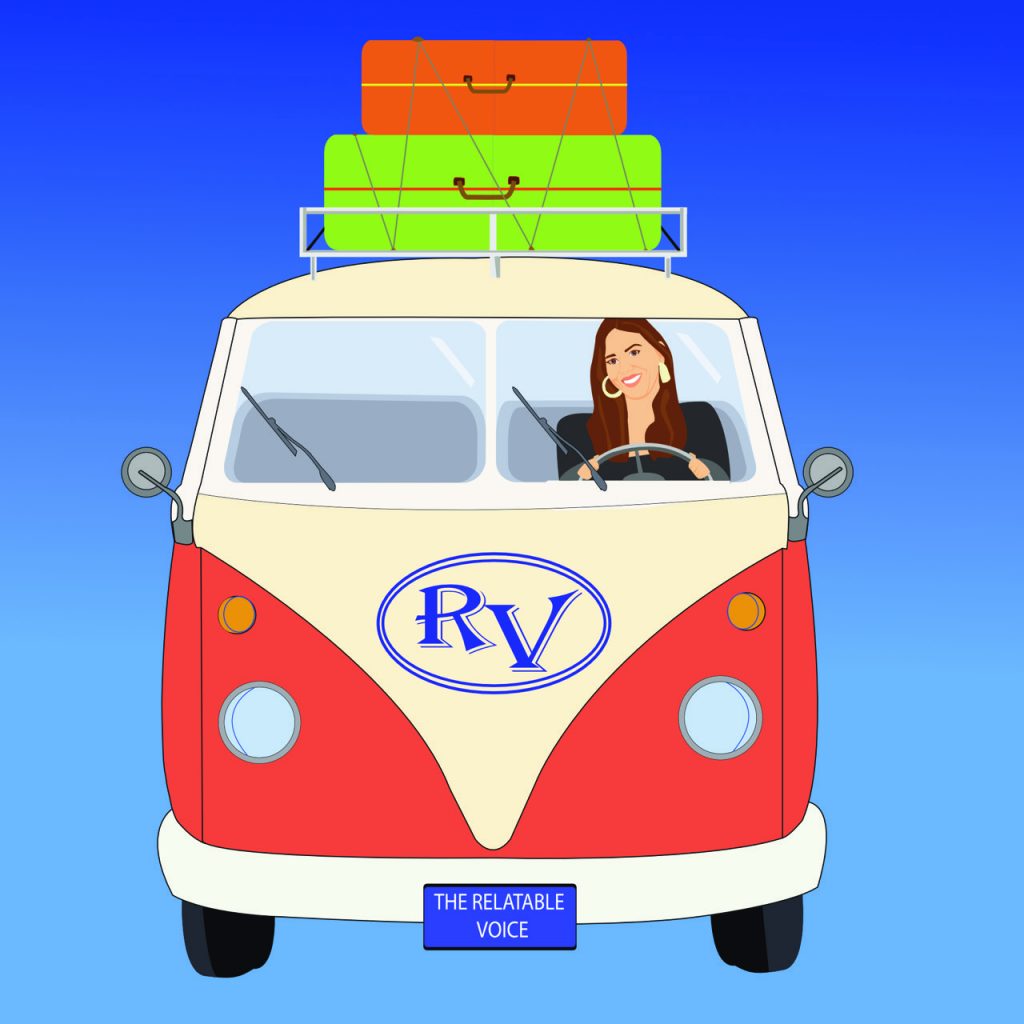 Each podcast offers creators a chance to resonate with their audience as well as be featured in magazines such as Google News WorldAuthors, and Flipboard. So, whether you see it primarily as a publicity boost, or equally as much as a chance to have our voice heard, all voices are welcome!
TRAVEL AROUND THE WORLD
Talking with Lucia on "The Relatable Voice" knows no bounds that would often be the limit for book tours and publicity stunts in traditional always.  Since this is a podcast, it can be streamed and listened-to by anyone, anywhere.  It's a great opportunity to send your voice around the world and help reach interested listeners and customers that otherwise may not have known you were out there.
There's never been a better time to put your name forward and speak your truth than now, and Lucia is setting the stage for anyone who wishes to do so, safely, with The Relatable Voice. The only question that remains now is determining whether or not you are going to add your voice to all of the others that Lucia has booked, and will book for season 2.
To know more about "The Relatable Voice" visit www.luciamatuonto.com or you can connect with Lucia on Instagram: @luciamatuontoauthor, Twitter: @luciamatuontoauthor or Facebook page: @Zoethecrab