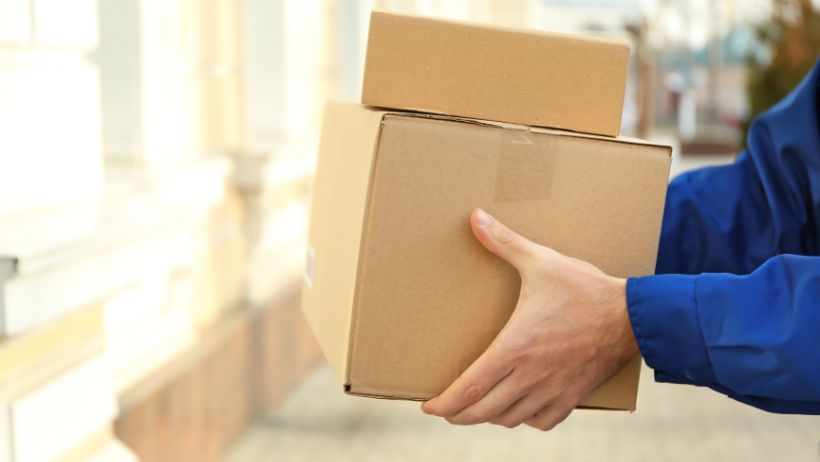 The Courier Charges Calculator: A Game-Changer in Modern E-commerce
The rise of e-commerce platforms and online businesses has brought a significant change in how we shop and transact. With the growth of the digital marketplace, the demand for efficient, cost-effective, and reliable shipment methods has grown exponentially. Enter the courier charges calculator, a digital tool that's proven to be a game-changer in this ever-evolving landscape.
The Evolution of E-commerce Shipping
A decade ago, determining shipping costs was a challenging and time-consuming process. Merchants had to rely on manual calculations, decipher complex rate tables, or depend on third-party agents. This not only consumed time but also often led to inaccurate estimates, resulting in either undercharging or overcharging customers.
Fast forward to today, and we see a stark contrast. Modern e-commerce platforms are equipped with the courier charges calculator. These calculators have transformed the shipping process, ensuring accuracy, transparency, and efficiency.
Understanding the Courier Charges Calculator
So, what exactly is a courier charges calculator, and how does it fit into the broader e-commerce framework? A courier charges calculator is a digital tool integrated into e-commerce platforms, allowing merchants and customers to determine the precise shipping costs based on various parameters such as package weight, dimensions, destination, and shipping method. This tool employs a combination of pre-fed data and real-time information, ensuring accurate and up-to-date results.
Benefits of Using Courier Charges Calculator
Here are the benefits of a courier charge calculator:
By providing customers with an accurate shipping cost before they finalise their purchase, businesses can build trust. There are no hidden fees or unexpected costs, ensuring a smooth customer experience.
Efficiency and Time-saving
The manual process of calculating shipping rates is a thing of the past. With a courier charges calculator, businesses can instantly determine shipping costs, streamlining the checkout process and reducing cart abandonment.
Flexibility and Customisation
Modern courier charges calculators can be tailored to the unique needs of every business. Whether you're offering multiple shipping options or special promotions, the calculator can be adjusted accordingly.
Inaccuracies in shipping calculations can lead to financial losses. The courier charges calculator eliminates this by providing precise figures, helping businesses save money.
Shipyaari Courier Charges Calculator: Simplifying Shipping
By integrating a shipping rate calculator, businesses can provide customers with a comprehensive view of their shipping options. Additionally, when it comes to efficient, user-friendly, and accurate shipping solutions in the e-commerce domain, the Shipyaari courier charges calculator stands out. Designed with the user in mind, it offers a simple interface that helps businesses and customers estimate accurate shipping costs based on various essential parameters. Here's a brief look at how this tool functions:
The shipping rate calculator starts by asking you to provide the pin code of the area where the shipment needs to be picked up. Ensure that you enter the accurate 6-digit pick-up area pin code.
Similarly, you'd need to provide the pin code for the shipment's destination. Remember to enter the correct 6-digit delivery area pin code.
The shipping rate calculator will prompt you to enter the weight of the shipment. The weight plays a significant role in determining the shipping costs, so always make sure you provide an accurate weight.
For a more precise cost calculation, Shipyaaari's tool allows you to input the dimensions of your package. This is particularly useful for bulky or irregularly shaped items where the volumetric weight may impact shipping costs. You can provide the following:
Length (in cm)
Width (in cm)
Height (in cm)
Multiplying these three dimensions gives the volumetric weight, which some couriers may use for their rate calculations.
Depending on your preferences or your customer's choice, you can select the mode of payment. The options available are:
Prepaid: This is when the shipping cost is paid upfront.
Cash on Delivery: This is when the recipient pays for the shipping cost upon receiving the package.
Shipment Value in INR
To further refine the rate calculation, the tool asks for the shipment value in Indian Rupees (INR). This can affect insurance or other related costs.
Once all the parameters are entered, the calculator will process the data and provide you with a breakdown of the costs:
Total 1: This may represent the basic courier charges based on weight and distance.
Total 2:This might include additional charges such as GST, insurance, or any other applicable fees.
Final Total
This is the cumulative amount that combines both Total 1 and Total 2, giving you the complete shipping cost.
Moreover, the Shipyaari courier charges calculator or shipping rate calculator provides a comprehensive solution for e-commerce businesses and customers, ensuring transparent, accurate, and efficient shipping cost calculations. Its user-friendly interface, combined with its precision, makes it a go-to tool for many in the e-commerce industry.
Embracing the Future of E-commerce with Shipyaari
The digital revolution in e-commerce is here to stay, and tools like the courier charges calculator or shipping rate calculator are at the forefront of this change in logistics. By ensuring accurate, transparent, and efficient shipping calculations, these tools have reshaped the way businesses operate and how customers shop online. With platforms like Shipyaari leading the way, the next time you're making an online purchase, take a moment to appreciate the complex algorithms and innovative technology that make your shopping experience seamless.