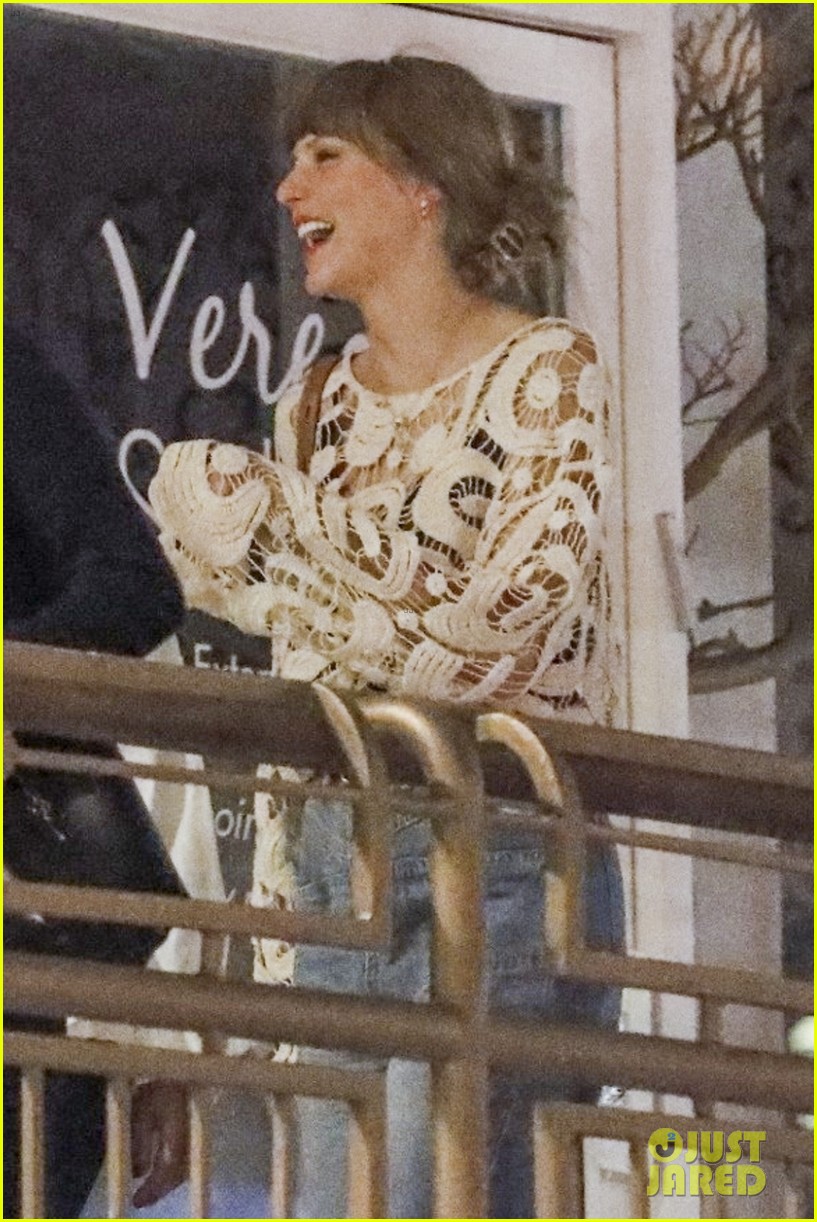 Taylor Swift's Affordable Fashion: The $17 Sweater That's Taking the Internet by Storm
Taylor Swift is known for her chart-topping music and her impeccable style. She's often seen in designer outfits and high-end fashion, but every once in a while, she surprises her fans by rocking an affordable look that anyone can own. Her recent dinner outing in L.A. is one such instance.
On a Thursday night in West Hollywood, Taylor Swift was seen enjoying dinner with friends at the renowned Sushi Park. However, what caught the attention of fashion enthusiasts and budget-conscious shoppers alike was her choice of attire. The 33-year-old singer looked stylish and chic in a "Paisley Pattern Flounce Sleeve Crochet Sweater," which is currently available on Shein.com for an incredibly modest $17.49.
The sweater, which Taylor wore in an elegant apricot color, is a perfect blend of style and affordability. It features a trendy paisley pattern and flounce sleeves, giving it a fashionable touch. The crochet detailing adds a unique and charming element to the sweater, making it suitable for various occasions.
What's more, this stylish yet budget-friendly sweater is available in just one size, ensuring that it can cater to a wide range of fashion enthusiasts. In addition to the lovely apricot color, it's also offered in classic black for those who prefer a more understated look.
It's no surprise that fans and fashion-savvy individuals were eager to get their hands on this affordable piece. The sweater's popularity is evident as it quickly sold out on Shein's website, although there's no need to worry. The same sweater can also be found on TheCommense.com for a slightly higher price of $38.00, which is still a great deal considering the stylish look it offers.
Taylor Swift's choice to wear an affordable and trendy sweater is a reminder that fashion doesn't have to come with a hefty price tag. In a world where celebrity fashion often revolves around luxury brands, Taylor's down-to-earth choice resonates with those who appreciate both style and savings.
So, if you've been inspired by Taylor Swift's fashion sense and want to own a piece of her stylish look, this budget-friendly sweater is an excellent choice. It's proof that you can look like a superstar without breaking the bank, and it's no wonder that fans are eager to emulate Taylor's fashionable yet affordable style.