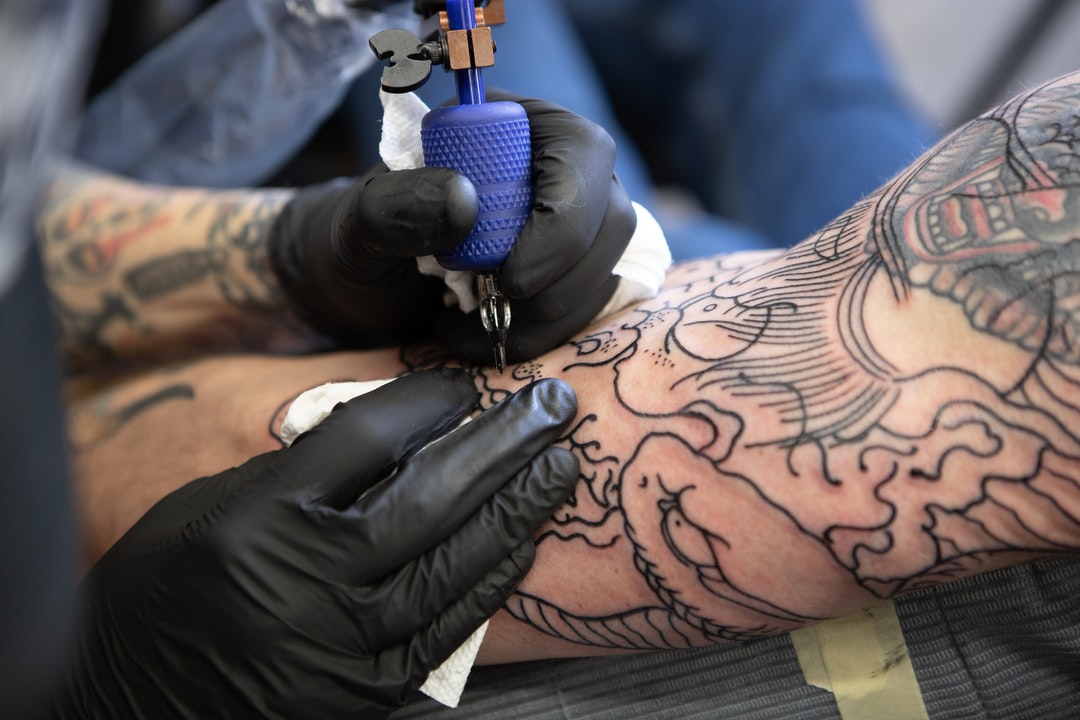 Tattoo Shading: Tips for Beginners
Are you looking for a new career? If you have a natural flair for art and design and have great drawing skills, there's a career for you. You can work as a tattoo artist.
There's a demand for people like you as tattoo artists are booked and busy. Now's the best time to make you move and become a tattoo artist.
You'll need to acquire several skills and techniques before you can start inking away. One of the techniques you'll need to learn is tattoo shading.
Read on to learn everything you'll need to know about tattoo shading.
Principles of Tattoo Hygiene
Before going over tattoo shading, we should go over the basics. You'll need to know about the principles of hygiene. You'll be responsible for keeping a sterile environment.
The idea is to maintain a sterile studio. This helps to prevent cross-contamination. This will help to protect not only your client's health, but your health as well.
Keep in mind that you'll be working with skin. This increases the likelihood that you'll come in contact with blood. It's best to take the necessary precautions to keep everyone safe.
Remind alert to safety hazards. You must avoid cuts. Cuts are routes for blood-borne diseases.
There are several blood-borne diseases that you must seek to prevent. These include Hepatitis B and HIV.
As a new tattoo artist, you'll need to learn how to promote hygiene. You must take an online course on cross-contamination. Passing it'll show that you know how to protect yourself and your clients.
Tattooing Equipment
Let's talk about the tools of the trade. The tattooing equipment you'll use will be placed in your workstation. Your workstation will need to be sterile.
It's a good idea to opt for a steel tattoo trolley. This is a great option for new tattoo artists like you. The trolley will keep your tools safe and nearby, ready for you to go when your clients come in.
The tattooing equipment you'll need includes tattoo stencils. You'll also need Vaseline, paper towels for wiping, and wipe-down fluid.
Having a tattoo machine is a must. You'll need to add the power supply as well.
At first, you might not have the best equipment and tools. That's alright because as you gain more experience and grow, you can buy better equipment.
An essential piece of equipment is tattoo ink. You can't live without it.
One color ink that you should look into is white ink. It's used for white tattoos which are all the rage now. Learn about white tattoos by clicking the link.
Tattoo Lining Technique
Now that you have some of the basic principles of tattooing down pat, it's time to talk about techniques. To help bring your tattoo designs to life, you'll have to hone in on your lining technique.
Lining involves tattooing lines over a sketch. The lines go over the sketch you apply to your client's skin. This is done via stencil.
You'll need to practice this technique at your own pace. You can view YouTube videos that show you how to line. It's also a good idea to shadow a tattoo artist to improve your lining technique.
Practice this step on paper first. Once you can do it well on paper, you can then move on to creating the actual tattoo piece.
There's one method you must use to make perfect lines. It's all about angling your tattoo machine properly. Align your machine in the direction in which you want to make a line.
This will also require you to run the needle against the tube back. Doing this will help pull the ink better.
If you prefer, you can make an s-motion alongside the tube. Do this where the needle meets the tube.
Tattoo Shading Technique
Now's the time to talk about tattoo shading. This is the technique that'll make your tattoo designs come to life. The designs will look more realistic.
You should know that there are various shading techniques you can use. There's the packing shading technique. You can use it to shade in solid colors.
For this technique, you'll have to use a magnum or a 3-round liner. In the case of the magnum, it has two rows of needles and space in between them. This gives you the chance to apply a smooth shadow as well as full-color coverage.
If you need to create floral sketches, you'll have to use another type of shading technique. Whip shading will do the trick. It's ideal for minimalist tattoos.
Another one of the tattoo shading styles to know is the brush shading style. It's good for portrait tattoos. It's also great for soft blending.
Whichever type of shading style you'll use, you have to make sure to use the right needle. This is why you need to have tattoo shading needles ready to use. As you start to grow as a tattoo artist, you'll find your preferred needle type.
Practice Makes Perfect
If you dream of becoming a world-class tattoo artist, it's going to take a lot of practice. Practice tattooing as much as you can before getting your first gig. Learn how to hone your tattoo skills.
These Are the Best Tips for New Tattoo Artists
When it comes to tattooing, it's all about tattoo techniques. Focus on developing tattoo shading styles that'll set you apart from others. Take your time to practice tattoo shading to go from beginner to expert in no time.
Make sure to explore the rest of our blog to continue reading more great articles.