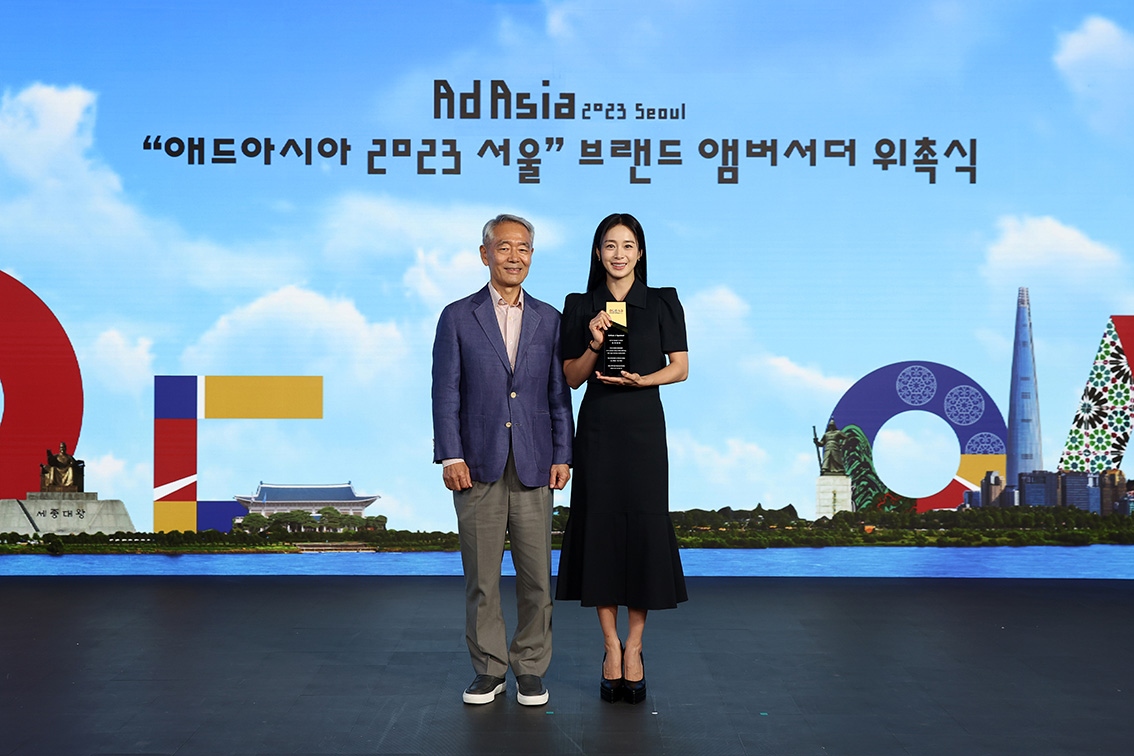 Taehee Kim Named Brand Ambassador for AdAsia 2023 Seoul, Reinforcing the Significance of Advertising and Communication
The organizing committee of AdAsia 2023 Seoul recently appointed actress Taehee Kim as the brand ambassador for the prestigious event. AdAsia, Asia's largest conference on advertising, digital content, media, creative content, and marketing, aims to redefine the concept of advertising in the digital era. Taehee Kim's appointment ceremony took place at a virtual studio in Gangnam, utilizing advanced technology to align with the event's theme of digital transformation and sharing K-insights.
Taehee Kim's Background and Accomplishments
Taehee Kim began her career as an advertisement model in 2000 and has since appeared in over 100 advertisements across Asia, earning her the title of "CF Queen." Her talent and versatility have also made her a beloved figure in TV shows like "Iris," "Stairway to Heaven," and "Love Story in Harvard." Notably, she previously served as the brand ambassador for the 25th Asian Advertising Congress, 'AdAsia 2007 JEJU.' Currently, Taehee Kim is captivating audiences with her thrilling performance in the drama series "Lies Hidden in My Garden."
Taehee Kim's Commitment as Brand Ambassador
Expressing her gratitude, Taehee Kim shared her enthusiasm about being given the opportunity to serve as the promotional ambassador for AdAsia once again. With dedication, she aims to raise awareness about the AdAsia 2023 Seoul event, promote the significance of advertising, communication, and K-content, and extend the event's reach to a global audience.
Nack Hoi Kim's Recognition of Taehee Kim
Nack Hoi Kim, General Chair of AdAsia 2023 Seoul, praised Taehee Kim for her ability to bring people joy through her diverse content, including advertisements, dramas, and movies. He expressed confidence that her influence will effectively highlight the significance of AdAsia 2023 Seoul and the value of advertising and communication to a wide audience.
AdAsia 2023 Seoul: Transforming, Playing, and Connecting
AdAsia 2023 Seoul will be held from October 24 to 27 at COEX in Samseong-dong, Seoul. With a legacy of 64 years, the event marks the third time it will be hosted in Korea. Under the theme "Transform, Play, and Connect," AdAsia aims to emphasize the new reality that advertising in the digital era is about creating enjoyable experiences for consumers, fostering connections and unity in a global landscape.
Appointment of TikToker Ox_zung as Ambassador
In addition to Taehee Kim, the AdAsia 2023 Seoul Organizing Committee previously announced the appointment of Tiktoker Ox_zung (Won Jeong Seo) as an ambassador, further diversifying the representation and reach of the event.