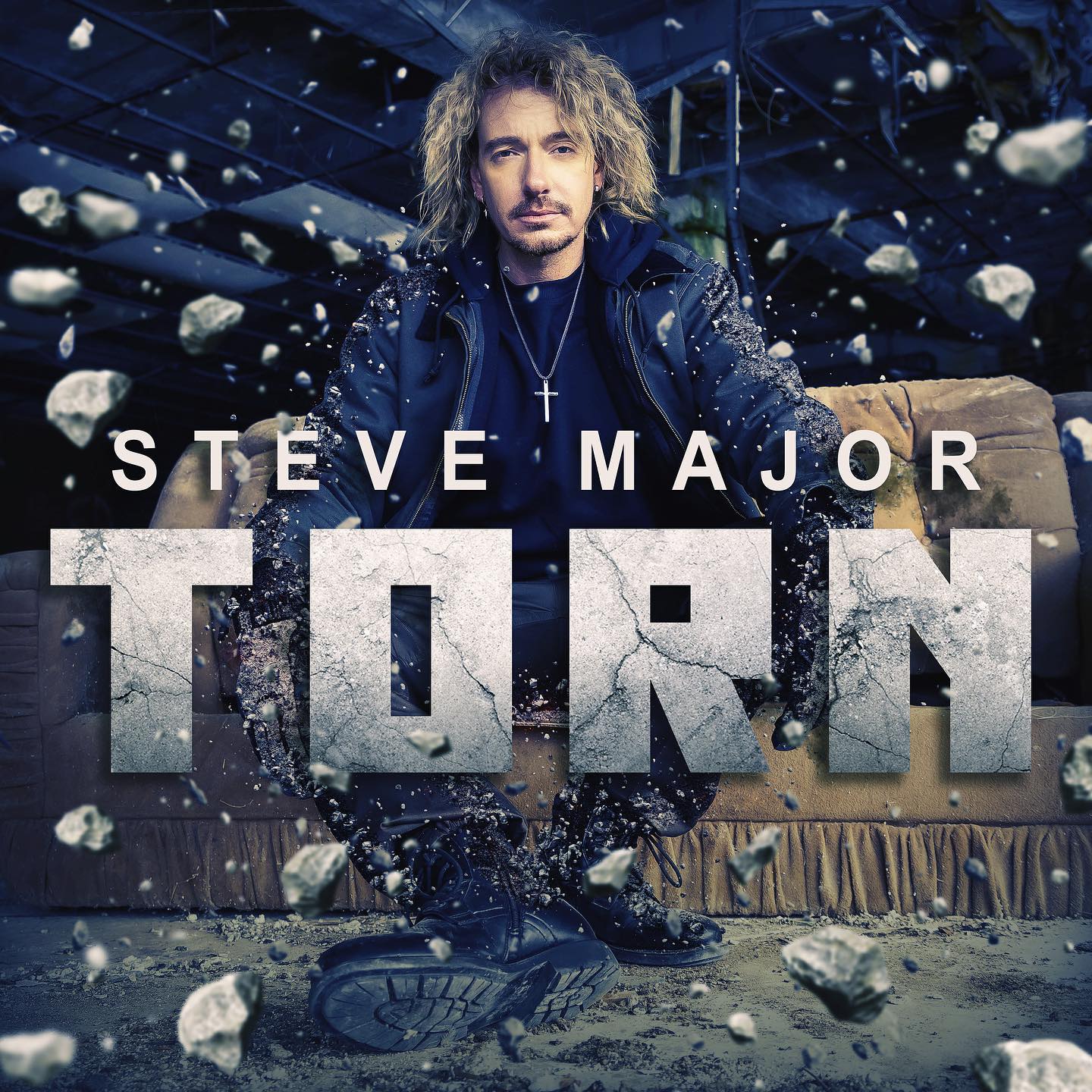 Steve Major – "TORN" / "РОЗДIЛЕНI" Review
Steve Major breaks significant ground with his latest single, "TORN" / "РОЗДIЛЕНI." Inspired by the ongoing conflicts in Ukraine, Steve's risen to the occasion, creating a musical statement, a hard stance against the war and violence in general. Driven to make a change, Steve puts an immense effort into this single, getting only the best to help with its production. So, the big question is, how did it turn out?
The heart of "TORN" / "РОЗДIЛЕНI" lies in its powerful message. With this song, Steve delivers a passionate and thought-provoking showcase of his beliefs that will leave listeners deeply moved. This single is a superb piece of musical craftsmanship, with its impactful emotions and exceptional writing. It's clear that Steve poured his heart and soul into this project, and the resulting quality is evident in every detail.
Steve's greatest asset is his vocal performance, which lends to the song's phenomenal emotional gravitas. His powerful, booming voice sits center stage, effortlessly commanding the listener's attention. The version is rich with nuance, lending a genuine feel permeating the song throughout its entire runtime. By the end, Steve's vocals, message, and call to action will remain in your mind.
Steve himself cites how the war has changed the lives of him and many of his friends, making it something close to his heart. He opens up about the sheer powerlessness he felt in the face of such an overwhelming problem and channels this frustration, energy, and anger into the single. It's a big part of what makes the song such an effective medium for his message.
Instrumentally, "TORN" / "РОЗДIЛЕНI" is also quite impressive. The single specializes in bombast, filling every moment with larger-than-life guitar riffs and percussion. It results in a single pose and a great presence when taken in alongside Steve's vocals. To our surprise, a wall of sound blasts the listener, but it's all kept quite pleasant and tasteful.
A big part of this comes down to the sound production and mixing on "TORN" / "РОЗДIЛЕНI." Simply put, it's fantastic stuff. Instrumentation separation is great, even with the song's intense and loud sound signatures. No matter how you spin it, the single manages to impress.
Overall, "TORN" / "РОЗДIЛЕНI" is a powerful statement, serving its purpose as a call to duty. Steve is working on a music video for the single, working with renowned Ukrainian filmmaker Anton Popov for it. It's set to be released at the end of April, and we recommend giving it a look. It's a powerful tune, a song you definitely don't want to miss out on.
You can connect with Steve Major on Instagram @stevemajorofficial and website stevemajorofficial.com