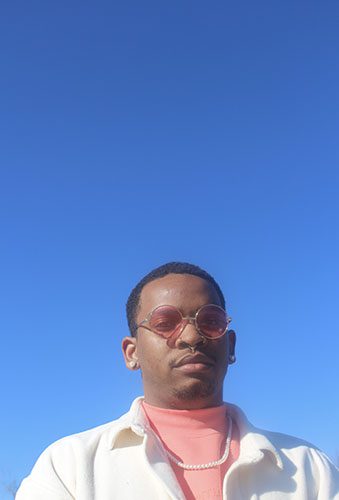 Savor the "Magic" From Chicago's Up-And-Coming Hip Hop and Rap Star Domini, The One
Domini, The One, just made a grand and decorated entry into the music scene, and y'all better be prepared for his artistic excellence because he comes swinging and is bringing the heat, which you'll have to contend with. Based out of Chicago, Domini, The One is no ordinary rapper or producer…he is far from that. When it comes to his sound, he acknowledges no limits or barriers, showcasing a pirate's rule-breaking swagger while still bringing an unrivaled level of authenticity to his style.
"MAGIC" is among a selection of singles heralding the launch of Domini, The One's much-anticipated mixtape.
While Domino is a hip hop/rap artist, "MAGIC" is not your typical hip hop anthem. To make this a well-rounded sound, Domino takes an adventurous and explorative route with a refreshing concoction of some dance, electropop-like, and rock sensibilities.
"MAGIC" is simply dynamic, with Domino floating over the beats in a subdued but expressive manner as he takes the listener instantly into a world of his creation and cements their attention there until the track is no more.
"MAGIC" exudes some good summer vibes, and those wavy and bouncing beats add to its appeal; you get to bust some moves as you crank the volume all the way up.
To some extent, "MAGIC" gave me similar vibes as Uzi's "Just Wanna Rock" thanks to its invention and ambitious approach, which gives it an across-the-board appeal!
One of their recent singles, "Roll Up," departs from their usual experimental sound. Instead, they've crafted a moody and introspective drill song that showcases their versatility as a musician. Collaborating with Rif Ntw, Domini takes a more subdued vocal role, allowing their collaborator to take the spotlight. And get this: the artist handled the song's production, showing off their multi-talented abilities.
"They Don't Know" features a collaboration with 250 X-Ray. Domini takes a laid-back approach to their verse, allowing their collaborator to shine. But that's not all – Domini also handles the production on this release, proving that they're more than just a talented vocalist.
And this is what you can expect from the entire collection, as Domini, The One utilizes his limitless versatility as a musician, performer, and producer to deliver dynamic and defiant tracks with roots in hip-hop and rap.
"MAGIC," Roll Up," and "They Don't Know" are already streaming on all  popular platforms. Follow the attached link and make sure you add this masterpiece to your library.
For more insights on Domini, The One endeavors, follow him on his Instagram page @domini_the_one and Linktr @Domini, The One
Listen on Spotify: