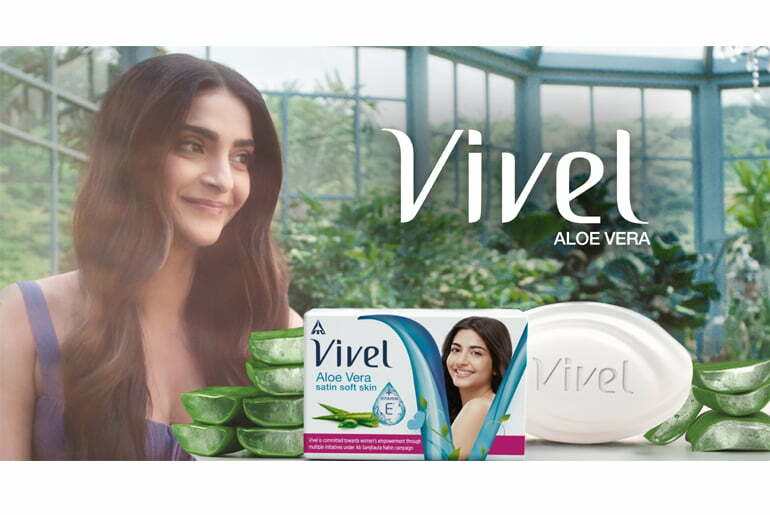 Sonam Kapoor Joins ITC Vivel as Brand Ambassador in New Campaign
ITC Vivel, a renowned name in the personal care products industry, has recently made a significant move by appointing the talented actor Sonam Kapoor as its brand ambassador. This exciting collaboration with the launch of a new television commercial (TVC), aimed at showcasing the gentle and nurturing qualities of Vivel's Aloe Vera Soap, positioning it as the ideal choice for individuals of all age groups.
The newly unveiled campaign, brought to life by Brand David, spotlights the inherent nourishing and rejuvenating properties of the Vivel Aloe Vera Soap, offering a holistic skincare solution for consumers.
Sameer Satpathy, the Chief Executive of the Personal Care Products Business Division at ITC Limited, expressed his enthusiasm regarding this collaboration with Sonam Kapoor, stating, "We are happy to have Sonam Kapoor on board as a brand ambassador for Vivel. With her, she brings a freshness and energy to the brand, and complements the ethos of nourishing and nurturing skin." Kapoor's vibrant persona and her status as a style icon make her a perfect fit for Vivel's message of skin care that cares.
This strategic move is in ligns with ITC Vivel's commitment to delivering high-quality skincare solutions catering to diverse consumer needs. By enlisting a well-known and respected figure like Sonam Kapoor as the brand ambassador, Vivel aims to reach a wider audience and reinforce its position as a reliable name in the personal care industry.