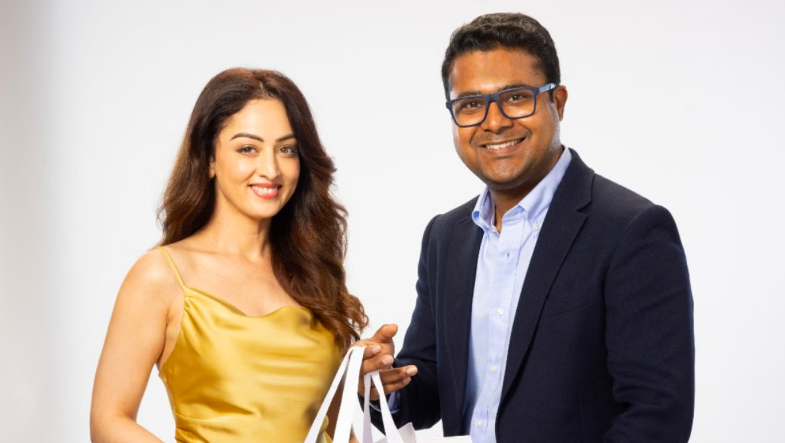 Sandeepa Dhar Joins Clensta as Brand Ambassador to Promote Innovative Skincare
Personal care brand Clensta, known for its innovative and science-backed skincare products, has announced Sandeepa Dhar as its brand ambassador. This comes after the brand recently welcomed actor Parineeti Chopra as a partner and investor.
Sandeepa Dhar, the renowned actor, is set to capture the youth market for Clensta in India. She brings her charisma and enthusiasm to endorse the brand's innovative range of skincare products.
"I am excited to be part of Clensta, a brand that combines the beauty of nature and the power of science and technology to empower its customers to lead a more enriched lifestyle. I look forward to supporting their range of innovative, affordable, science-backed skincare products that I am personally drawn towards. Your skin loves nothing better than natural and safe products made with love and care," said Sandeepa Dhar.
Clensta, under the leadership of Puneet Gupta, CEO and founder, welcomes Sandeepa as part of its team and anticipates her support in reaching out to India's informed and nature-conscious youth. The brand aims to highlight its unique product range that blends nature and technology seamlessly.
In an upcoming brand campaign, Sandeepa Dhar will promote Clensta's Skincare category across various digital platforms, including Amazon, Flipkart, Nykaa, Purplle, Meesho, and Myntra. Additionally, Clensta's products are readily available at over 10,000 outlets throughout India, including popular chains such as Wellness forever, Reliance Smart, Health & Glow, Tata1MG, Combonation, and more.
With Sandeepa Dhar as its brand ambassador, Clensta is poised to make a significant impact on the skincare industry in India, offering innovative, safe, and affordable solutions to its customers.