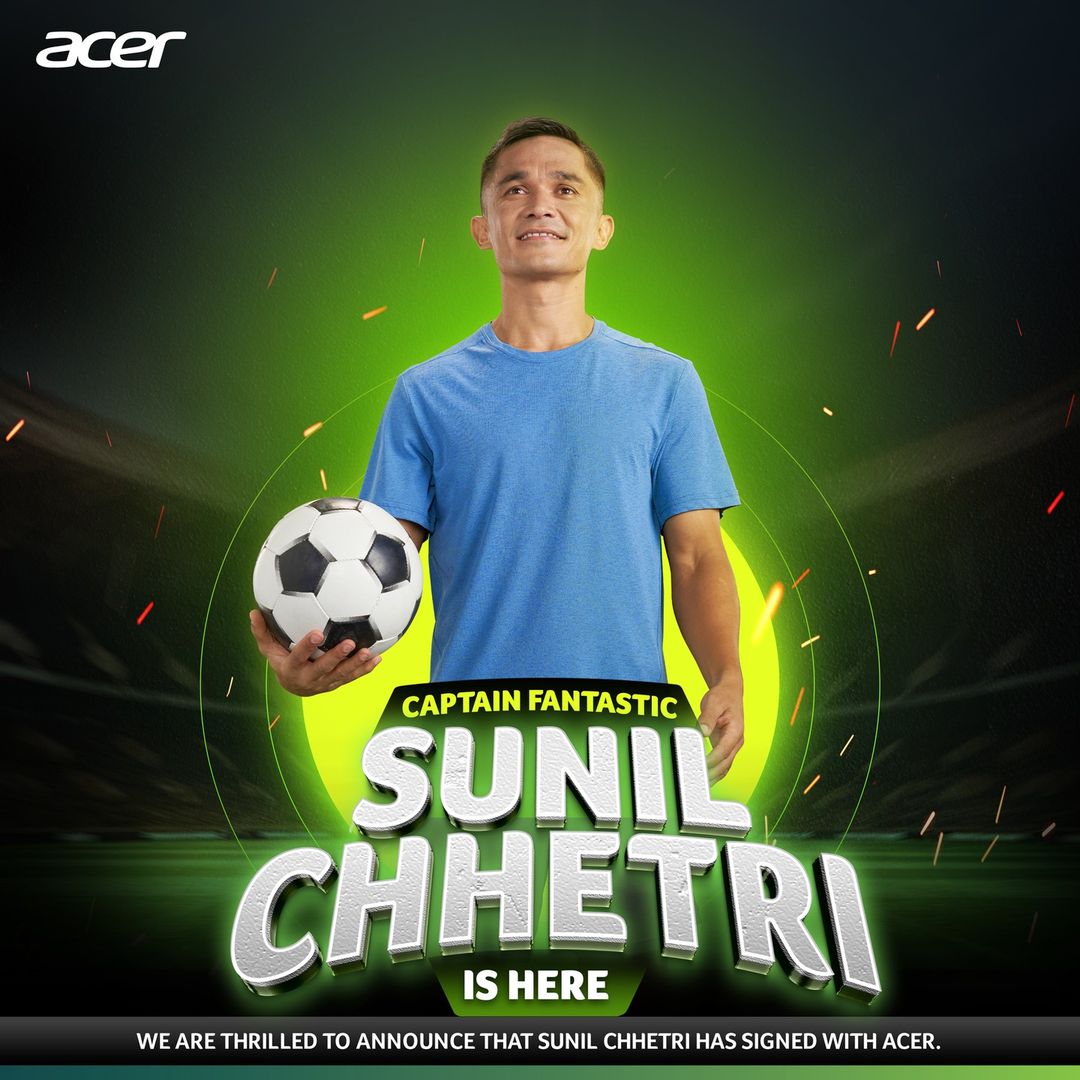 Acer India Welcomes Football Icon Sunil Chhetri as Brand Ambassador
In an exciting development, Acer India has officially introduced Sunil Chhetri as its brand ambassador. The renowned Indian football legend and national football team captain, Chhetri, will represent SAcer's products in forthcoming media campaigns, marking a significant collaboration that blends sportsmanship and innovation.
Sunil Chhetri, whose accomplishments on the football field have inspired millions, expressed his enthusiasm for this partnership. He stated, "I am happy to be associated with Acer, a brand that's pushing boundaries with innovation and technology. They're all about inspiring young India, and it's an effort that resonates with me." Chhetri's endorsement emphasizes Acer's commitment to progress, development, and empowering India's youth.
Sudhir Goel, Chief Business Officer of Acer India, echoed Chhetri's sentiments, emphasizing the significance of this partnership. He stated, "We are delighted to announce our partnership with Sunil Chhetri, a true sports icon and humanitarian whose remarkable achievements both on and off the field have left an indelible mark. Sunil Chhetri's commitment to empowering youth and exceptional contributions align seamlessly with Acer India's mission of using technology to empower individuals."
This collaboration marks a significant milestone for both parties, as they aim to harness technology to inspire and empower India's younger generation. Acer India's Head of Marketing, Sooraj Balakrishnan, spoke passionately about Chhetri's role as the brand ambassador, saying, "Sunil Chhetri is not just a football icon; he symbolizes determination and leadership, qualities that perfectly align with Acer's principles. We take great pride in having him as our brand ambassador, and we believe that his influence will help us connect with India's youth, showcasing the reliability and innovation that Acer embodies. Together, we eagerly anticipate inspiring and nurturing the aspirations of India's younger generation."
As Sunil Chhetri joins hands with Acer India, the partnership promises to be a beacon of inspiration for aspiring young minds across the country. With a football legend endorsing a brand synonymous with innovation and technology, this collaboration is set to redefine the possibilities that await India's youth. Together, Acer and Sunil Chhetri are geared up to lead the way in the world of sports and technology, inspiring the next generation to reach for the stars.