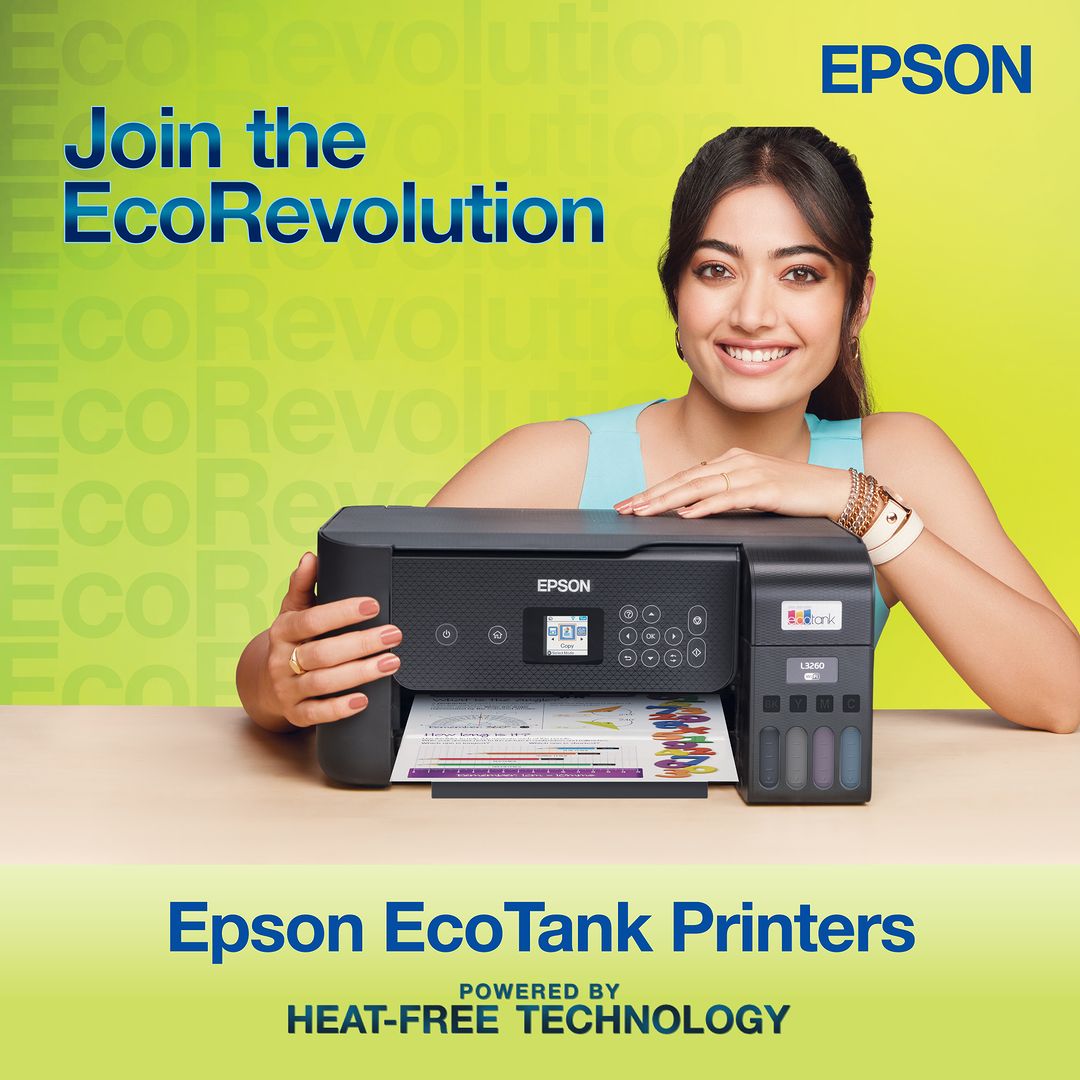 Rashmika Mandanna Becomes Epson India's Brand Ambassador to Promote EcoTank Printers
Epson India, a leading printer company, has recently announced actor Rashmika Mandanna as its brand ambassador. The collaboration aims to leverage Rashmika's popularity and reach a wider audience, particularly the younger generation, through a multi-media campaign promoting Epson's 'EcoTank' printers. With her diverse filmography spanning Kannada, Telugu, Hindi, and Tamil cinema, Rashmika Mandanna brings a fresh and dynamic perspective to the partnership, as Epson India seeks to spread awareness about its innovative printing solutions and their benefits.
In a changing landscape of celebrity endorsements, the importance of Bollywood in terms of brand valuation has diminished over the years. According to a report by Kroll, a corporate investigation and risk consulting firm, Bollywood actors accounted for 81.7% of the overall brand value for India's top 20 celebrities in 2016. However, this figure has decreased to 67.6%, with sports stars representing 28.9% and Tollywood stars representing 3.5%. This shift highlights the increasing influence of sports celebrities and regional actors in the endorsement space.
Rashmika Mandanna's inclusion as Epson India's brand ambassador reflects her growing prominence in the entertainment industry. Known for her versatile performances and captivating screen presence, she has established herself as a sought-after actor in multiple regional film industries. Alongside her endorsement of brands like PlayerzPot, 7Up, TTK Healthcare's Eva, and others, Rashmika's association with Epson India demonstrates her appeal and marketability beyond the traditional Bollywood sphere.
Expressing her delight at the partnership, Rashmika Mandanna stated her excitement to promote the printing solutions offered by Epson India. She views this collaboration as an opportunity to spread the message of change and create awareness about the transformative power of Epson's products. Tushad Talati, the director of brand and communication at Epson India, echoed this sentiment, expressing enthusiasm about the brand ambassadorship. Talati emphasized the importance of reaching a wider audience to communicate how Epson's printers deliver purposeful value, enriching lives and contributing to a better world.