Northwood University announces 2022 Class of Distinguished Women
MIDLAND, Mich. — Northwood University is pleased to announce the 2022 Class of Distinguished Women.
And, for the first time ever, the university is inviting the public to a Boss Ladies panel for attendees to glean career insight from these industry leaders, which include:
• Carolyn Clifford-Goss of West Bloomfield, a news anchor with WXYZ-TV
• Junia Doan of Midland, a journalist and producer of The Spark, and president of the Herbert and Junia Doan Foundation
• Nicole Glenn of Allen, Texas, the founder and CEO of Candor Expedite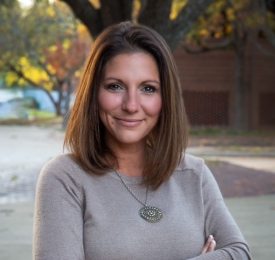 • Wendy Lynne Hermann Steele of Traverse City, the founder and CEO of Impact 100
• Grace Chu Huang of Mariette, Georgia, the president of Cox Automotive Inventory Solutions
• Sanya Lanette Bryant Weston of Northville, the founder and CEO of Your Premier Travel Service
"Northwood University has a rich history of honoring the enormous contributions of women," said Northwood First Lady Mary Ellen MacPhee. "This year's group of honorees is very accomplished, and we are so thankful they have agreed to be part of a panel discussion where they will share career tips with students, faculty, staff and the general public."
That panel will be held virtually from 6 to 7 p.m. Those who would like to join can register at primetime.bluejeans.com/a2m/register/dcuvaspk.
In 1970, the Distinguished Women Award was created by the Northwood University Board of Trustees to honor the enormous contributions of women. The award is a recognition of excellence. Its recipients represent the values Northwood espouses for its own students: commitment to free enterprise, the partnership of arts and business, and the management of global commerce.
The 2022 Class of Distinguished women will be honored during the 53rd Distinguished Women Awards Gala, which will be held Saturday, Oct. 15, at the H Hotel in Midland.
To learn more about the Distinguished Women Awards and purchase tickets to the Gala, visit www.northwood.edu/dw/awards.
ABOUT NORTHWOOD UNIVERSITY
Northwood University is committed to developing transformative leaders of a global free-enterprise society and preparing students for success in their careers and communities. Rooted in the Northwood Idea, the University promotes the importance of free enterprise, ethics, individual freedom and responsibility. Private, nonprofit, and accredited, Northwood University specializes in managerial and entrepreneurial education at a full-service, residential campus located in Midland, Michigan. The Adult Degree Program is offered in multiple states and online for students with transfer credits and work experience who are looking to complete their undergraduate degree. The DeVos Graduate School of Management has day and evening, and online delivery options. The Doctor of Business Administration (DBA) program is delivered online, with a differentiated focus on leadership and business analytics using both qualitative and quantitative methodologies. International education is offered through study abroad and at International Program Centers in Switzerland, China, Sri Lanka and United Arab Emirates (UAE). For more information, visit www.northwood.edu.