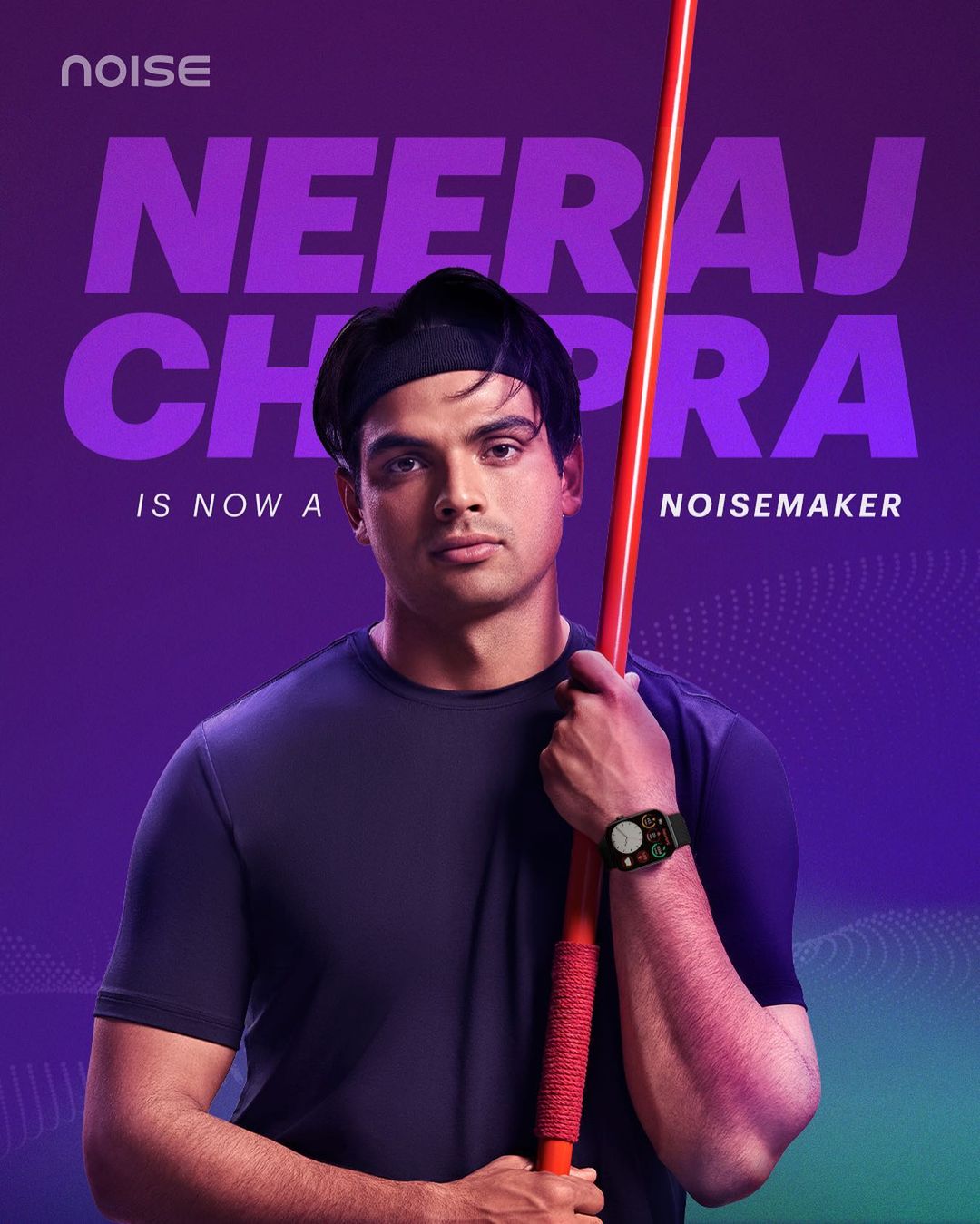 Neeraj Chopra Teams Up with Noise as Smartwatch Brand Ambassador
Noise, one of the leading smartwatch brands, has proudly announced Neeraj Chopra, the global Olympic champion and celebrated athlete, as its brand ambassador. This partnership marks a harmonious union of Neeraj's inspirational journey and Noise's unwavering commitment to innovation and quality.
Neeraj Chopra's remarkable ascent from a talented athlete to an international Olympic champion beautifully mirrors Noise's persistence and self-realisation core values. As the third-largest smartwatch brand globally, Noise has cemented its place among global competitors, proudly representing Indian innovation on the world stage. The addition of Neeraj Chopra to the Noise family further solidifies the brand's dedication to excellence and its mission to enhance India's global reputation.
Gaurav Khatri, Co-Founder of Noise, expressed his excitement about this groundbreaking collaboration, emphasizing the deep resonance between Neeraj's inspirational journey and Noise's relentless pursuit of excellence. This partnership is expected to forge a stronger connection between Noise and the dynamic youth segment, inspiring them to achieve greatness in their own endeavors.
Neeraj Chopra, a name synonymous with athletic achievement and determination, also shared his enthusiasm for joining forces with Noise. He commended the brand's unwavering focus on innovation and its dedication to motivating the youth, a sentiment that closely aligns with his own values and aspirations.
As part of this exciting partnership, Neeraj Chopra will play a pivotal role in an extensive campaign spanning various platforms and channels. This collaboration promises to be a celebration of excellence, inspiring countless individuals to reach for the stars and realize their full potential.
With Neeraj Chopra as its brand ambassador, Noise is set to embark on a new journey of inspiration, innovation, and empowerment, spreading the message that with dedication and determination, anything is possible.