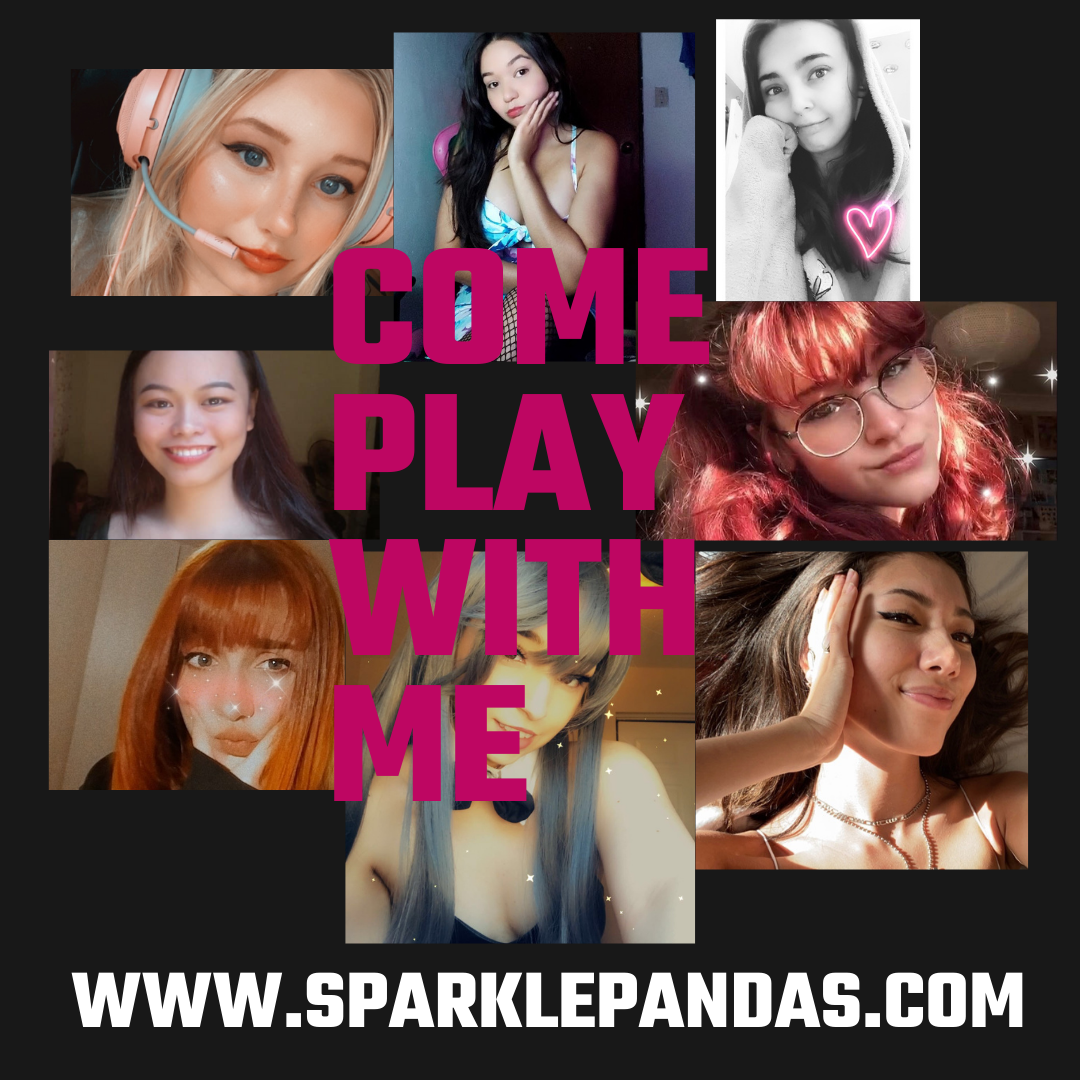 Make Money Online Playing Games or Watching Anime
Sparkle Pandas is a relatively new site to the e-girl/e-boy scene. Launched in late 2020 they have been adding in increasing functionality over the past year to give their users more options than other similar sites for how to connect. Increasing in popularity amongst e-girls and users alike – the site is one of the more impressive in its functionality, design and variety of services that are available on site.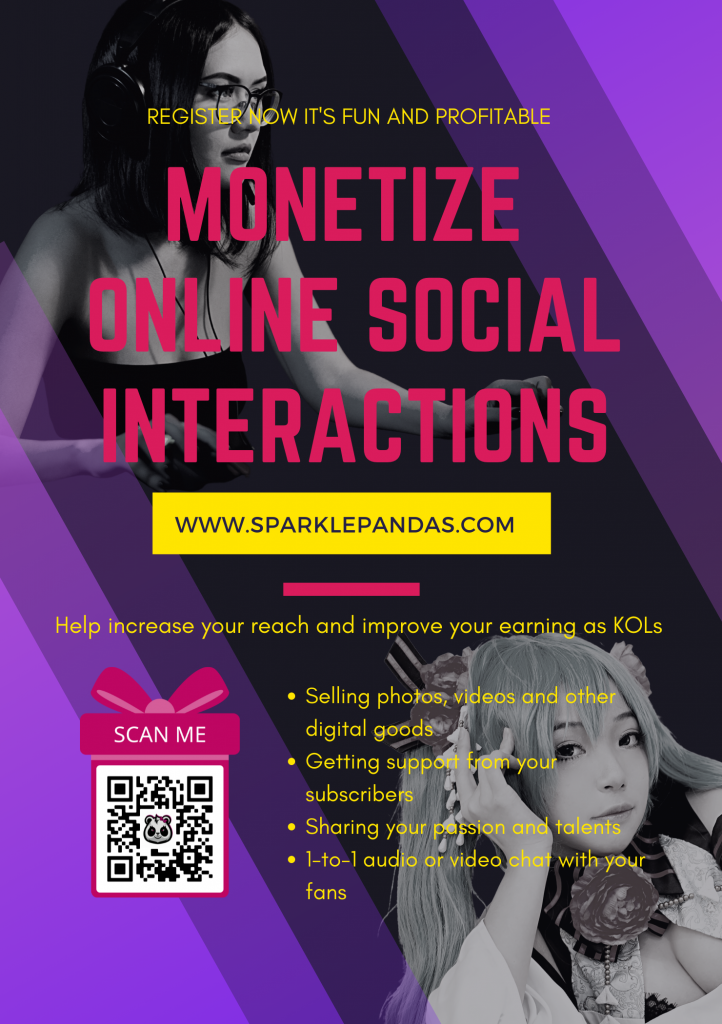 So how does it work?
The site essentially asks the e-girls to sign up as a Panda. This entitles the Panda to provide services on the site. Pandas receive 80% of all earnings which is common for this type of platform.
The site by far offers the most variety when it comes to Services that a Panda can offer which is of greater variety than other sites and moves beyond just Gaming.
Pandas can choose to offer –
1. Playdates – connecting 121 with a user on video or audio – these can be booked now if the Panda is online or booked for later on a calendar booking system).
2. Sell digital content (such as photos and videos),
3. Create subscription offers (similar to Patreon) or
4. Create other unique offers to sell.
All of the above happen on the site – so not redirecting people to discord or other media – helps the Pandas maintain privacy and ensure that everything happens within the security of the site. Security and Privacy are key aspects that the site is focused on.
How much I can earn on the site?
Pandas can set their own prices, it ranges from $5USD per hour up to a few hundred dollars. The top sellers are making 5000-7000 USD per month.
In short – this is an impressive website – with increasing functionality and increasing popularity. It's for sure worth a look if you're looking for something fun and profitable online. and with a team behind it that is open to feedback and continuing to invest to create an experience that is worked-class for users and pandas alike.
So let's hope that the Pandas don't become an endangered species soon! Let's go and support them!