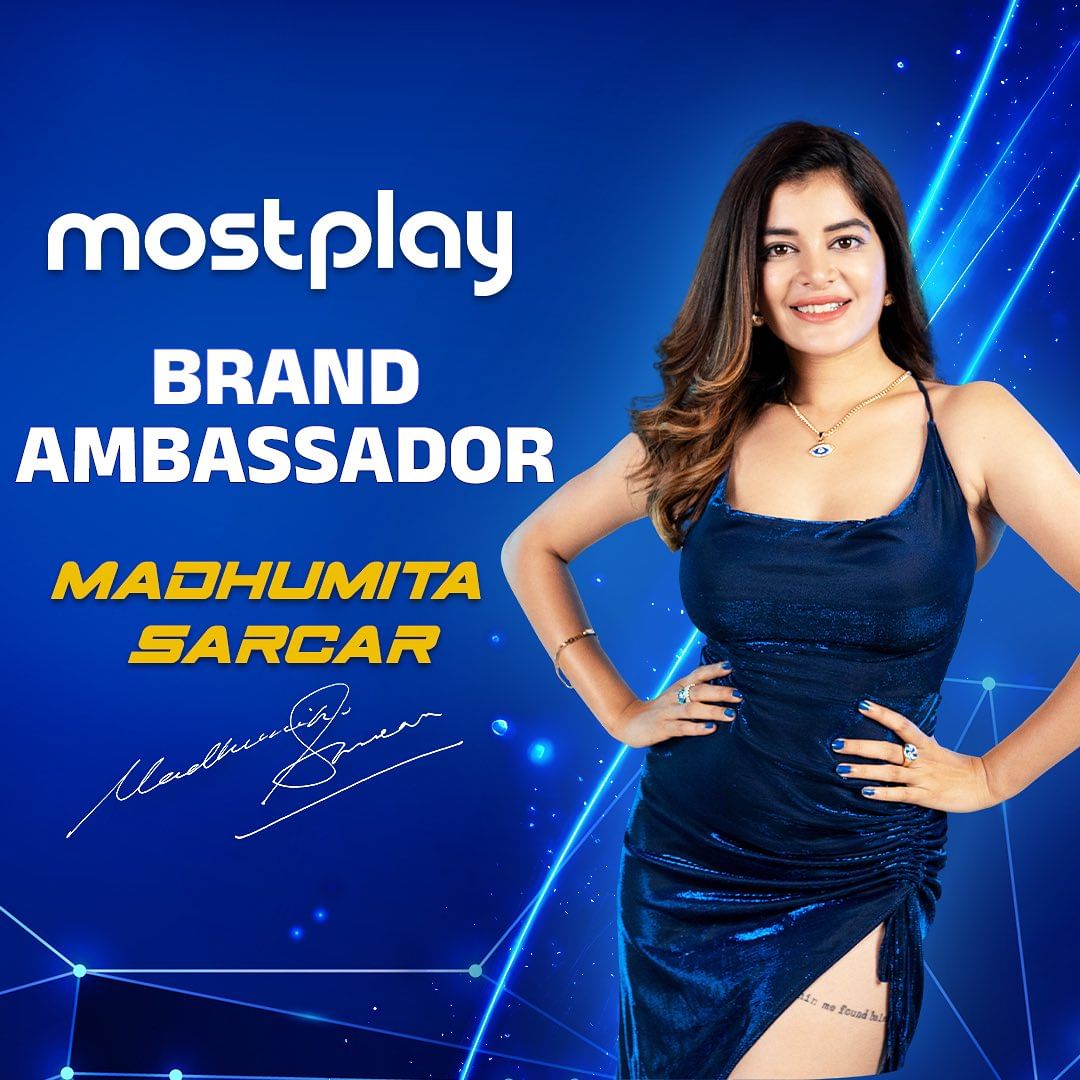 Madhumita Sarcar Joins MostPlay as Brand Ambassador
MostPlay, one of India's leading betting companies, has made a significant move in the world of sports betting by announcing Indian actress Madhumita Sarcar as their brand ambassador. This collaboration promises to bring a fresh wave of excitement and engagement for sports betting enthusiasts nationwide.
The announcement, made by the MostPlay team, was met with enthusiasm as they expressed their excitement about the new partnership. "We are thrilled to announce Madhumita Sarcar as the key brand ambassador for MostPlay," they stated. "Our commitment to providing our users with an unparalleled betting experience is perfectly aligned with Madhumita Sarcar's exceptional career and passion. With this collaboration, we hope to push MostPlay to new heights and continue our efforts to redefine sports betting."
Madhumita Sarcar, a famous and talented Indian actress, echoed the sentiment of excitement about her association with MostPlay. She shared her thoughts, saying, "I am excited to be working with MostPlay. I am very passionate about sports and games, and the excitement they bring. It's this spirit that I see reflected in MostPlay's commitment to providing top gaming entertainment, something I've always believed in – pushing boundaries. I am very happy about this partnership with MostPlay and believe that responsible gaming can be a delightful experience."
The partnership between MostPlay and Madhumita Sarcar is built on shared values and a mutual ambition for excellence. Both entities have achieved remarkable success and recognition in their respective fields, making this collaboration a natural fit.
As MostPlay continues to emerge as a go-to platform for sports betting, this partnership further underscores their commitment to offering the best betting features, thrilling promotions, and an unparalleled user experience. MostPlay has gained a reputation in the online betting industry for emphasizing ethical gambling and prioritizing user satisfaction.
In addition to Madhumita Sarcar's role as the brand ambassador, the partnership will usher in a series of exciting activities and events for sports betting fans. Users can look forward to contests, lucrative offers, and raffles with valuable prizes, adding an extra layer of excitement to their betting experience.
With the Cricket World Cup 2023 on the horizon, MostPlay's extensive range of cricket betting options is expected to draw in cricket enthusiasts from all over India. This collaboration with Madhumita Sarcar marks a new chapter in their journey, promising more thrilling developments and opportunities for MostPlay's growing user base.