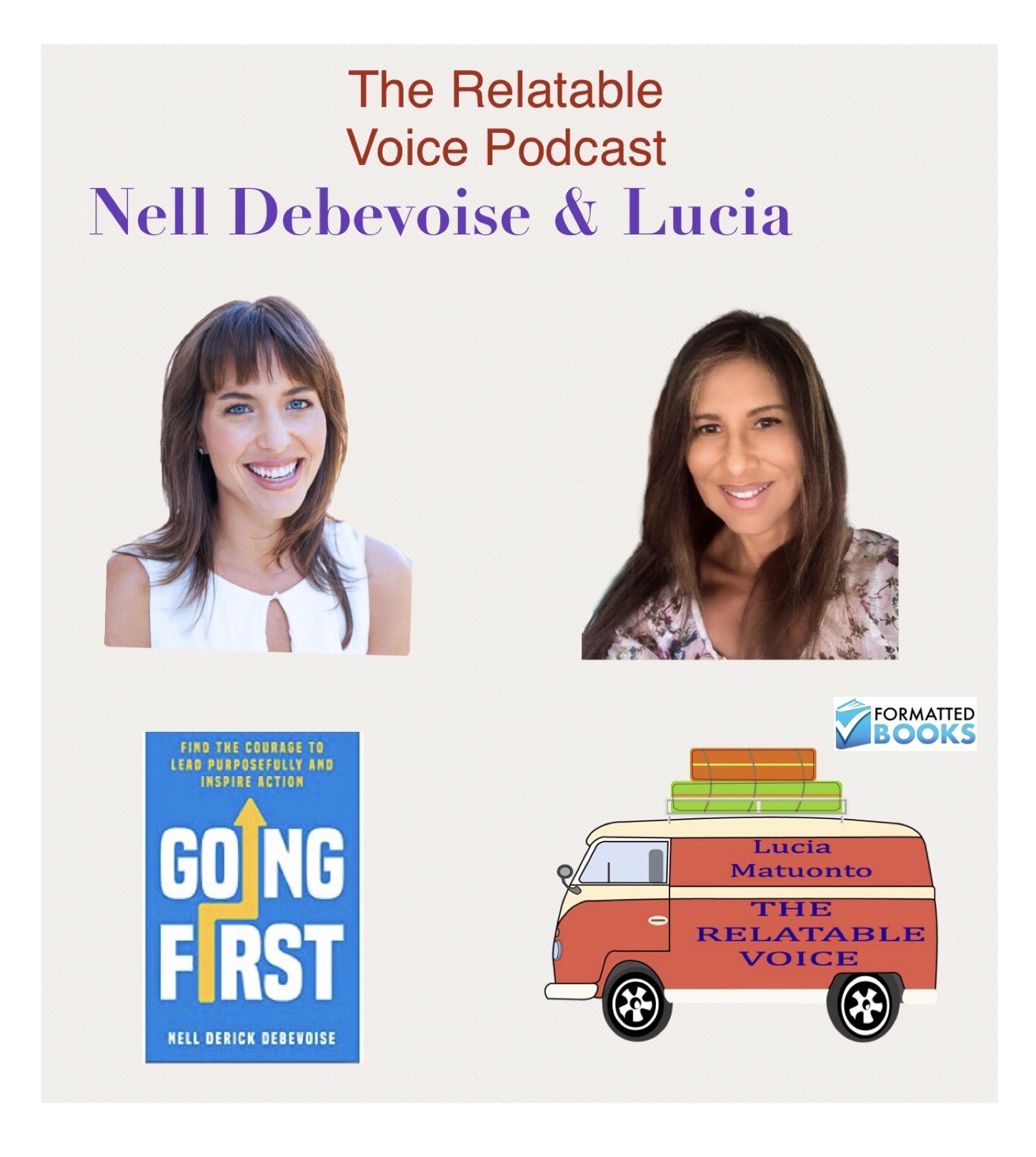 An invitation to Lead Purposefully, In the Me, We, and world Dimensions
By Nell Derick Debevoise
This is an invitation to you to go first, find the courage to lead purposefully and inspire action. It is not a challenge, a threat, or a dare. It's an invitation, because yes, it can be a little scary to go first. It can feel intimidating. And yeah, it takes more effort than following the crowd.
Going first can be intimidating, but worthwhile rewards lie on the other side.
In the Me, We, and World dimensions, finding the courage to go first is good for us as individuals. Setting the example by going first brings true fulfillment. It's good for us as teams, and organizations, it leads to innovation and talent retention.
And finally, it's good for the world.
In the last two years we've all seen how broken many of our systems are. Whether in health, or economics, the political sphere or the social fabric, we need leaders who are willing to lead by example. We need leaders to go first, and choose to do things differently than we've been doing.
Things need to change and that requires leaders. Yes, that includes you, all leaders in all sectors at all levels. The time in which we are living requires that we do things differently. It requires leaders to go first. So yes, it can be scary but if you are truly a leader, lead.
Have More Impact In The Me, We And World Dimensions
In the Me dimension, going first is good for you as an individual. It improves your holistic wellbeing.
"I am more whole now," says Weatherhead. "[Without doing the work to become more anti-racist,] I would have lived life… not knowing that there is a different level of life available."
In the We dimension, leaders who go first to do things differently is good for teams and businesses. Not only does it lead to innovation, but it's a powerful way to attract and retain talent. Amid the great resignation, how we lead others has a huge effect and impact, to say nothing of the importance of the innovation it enables, particularly in a time of change, like right now.
Leaders of cutting-edge, purpose-driven companies, like Joey Bergstein, formerly Seventh Generation, and Stuart Landsberg of Grove Collective in the consumer goods space, and Geeta Ayer and Andrei Cherny in finance, recognize that going first leads to innovation. And they're keenly aware that their businesses' potential relies on creative, continuous improvement of what they do and how they do it.
"No one has done it before – there is not a path. That's exciting & what draws me to the opportunity of what we're doing with Aspiration." says Cherny.
And finally, in the World dimension, it's good for the people and planet around you.
Perhaps most notably, going first as a purposeful leader will bring you true and deep happiness. The Greeks understood the difference between hedonia, which is pleasure or what we call happiness, and eudaimonia, which is true fulfillment, deep happiness in a long-term, satisfying way.
What does it take to be a leader in today's culture?
So yes, going first can be scary. It might add some work, stress, or build more friction into some of your conversations. People might look at you or notice you. They may talk about you and question what you're doing.
Some leaders realized they had to be willing to get fired before going first for the anti-racist, environmentally responsible or other areas in which they were choosing to go first. But nonetheless, they were satisfied by making the choice to do what felt right.
First of all, most of them didn't get fired. Secondly, it is deeply satisfying to know you're living in integrity. In a world like today's, the only path to sustainable business success is by going first. So many elements about the way we work are broken. If you're not going first, you're certainly not innovating, and you won't survive these tumultuous times.
A new type of leader is needed in this moment, particularly in the context of the Great Resignation. Going first and leading purposefully is what will bring retain the most motivated, engaged, healthy, and inspired talent, and enable them to innovate in the way required to grow your business.
Join us, the brilliant leaders in this article, and so many more in going first as purposeful leaders to inspire action. Find more : https://www.nellderickdebevoise.com/
This episodes is sponsored by Formatted Books. Visit  https://formattedbooks.com/?ref=38&campaign=TheRV&FormattedBooks    to find more.