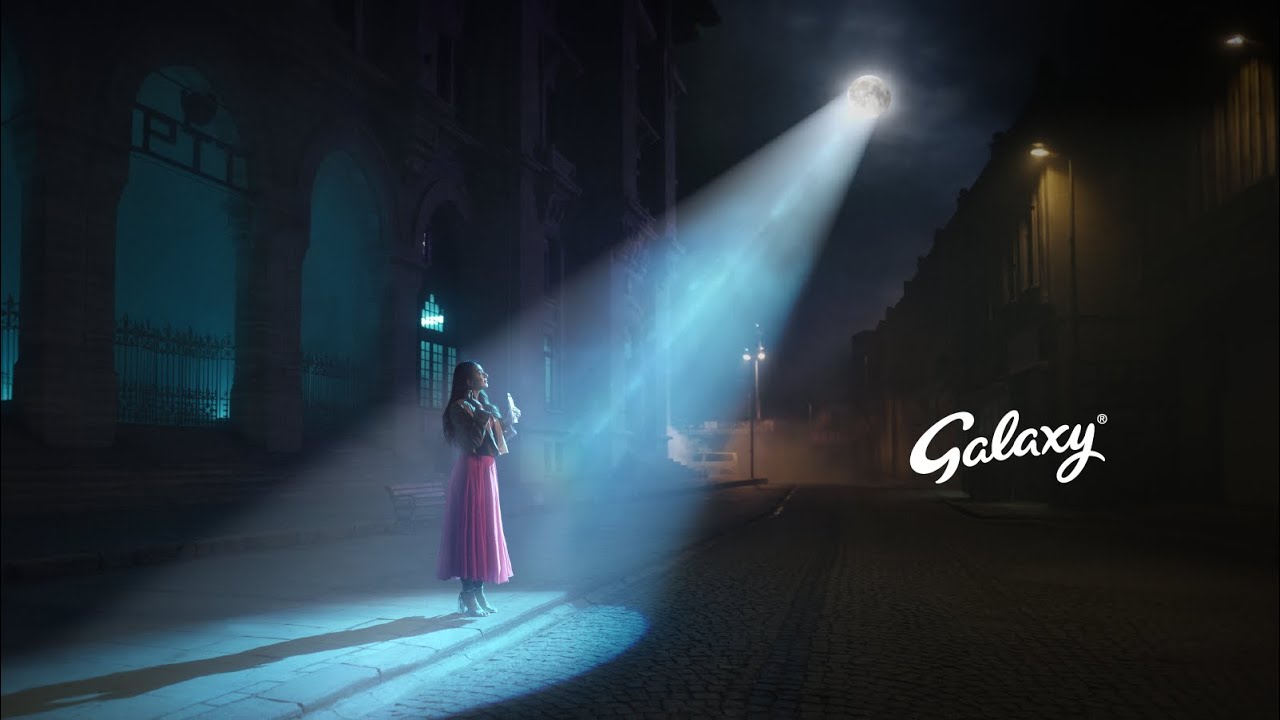 Kiara Advani Joins Galaxy Chocolates as Brand Ambassador
Kiara Advani, a prominent Bollywood actor, has been chosen as the brand ambassador for Galaxy chocolates, a renowned confectionery brand under Mars Wrigley. This exciting collaboration was recently announced, accompanied by a teaser video and a full advertisement featuring Kiara Advani, shared on her official social media platforms.
The advertisement portrays Advani engaging in a playful hide-and-seek game with the moon, as the moon casts a spotlight on the Galaxy chocolate and becomes fixated on it. This creative portrayal aims to convey the extraordinary and delightful experience that Galaxy chocolates offer, positioning the brand as the preferred choice for pleasure seekers across the nation.
Advani expressed her joy about the association, saying, "The only sweet craving I have is for chocolate. I love indulging, even if it's just a small piece of chocolate after every meal. Chocolate holds a special place in all our hearts as it evokes childhood memories. Being a loyal consumer of Galaxy chocolate and having a bar or two always stocked in my refrigerator, this association holds immense significance for me. It brings me immense happiness to be a part of such an iconic and globally beloved brand."
Iraj Fraz, the creative head of DDB Tribal, the brand's creative agency, remarked, "Kiara Advani is here to lend her charm for the smoothest chocolate ever. The campaign was shot in the streets of Istanbul and features an original blues soundtrack. This film is meant to be watched, consumed, and enjoyed."
The Indian chocolate market, according to research firm IMARC Group, was valued at $2.4 billion in 2022, highlighting the immense potential and growth in the industry.
In the television commercial, conceptualized by DDB Tribal, Kiara Advani can be seen indulging in Galaxy chocolates in the beautiful city of Istanbul, creating an enticing and immersive experience for viewers.
Varun Kandhari, the Director of Marketing at Mars Wrigley India, expressed his delight, saying, "We are truly thrilled to have Kiara as the face of our globally adored Galaxy chocolate in the Indian market. Her elegance and charm seamlessly align with the brand's persona. Through this latest campaign featuring Kiara Advani, we bring to life the effortless pleasure that Galaxy chocolates offer with their signature smooth recipe."
Kandhari further emphasized that through strategic partnerships and a diverse portfolio, the company has been consistently building affinity for Galaxy chocolates among Indian consumers. He added, "With this new development, we aim to further strengthen the connection towards Galaxy chocolates as an iconic brand loved worldwide for its smooth chocolate experience."
The collaboration between Kiara Advani and Galaxy chocolates is expected to elevate the brand's presence in the Indian market and reinforce its reputation as a go-to choice for chocolate lovers seeking a delightful and indulgent experience.